Have you tested the waters? Do you know what you're signing up for?
Before taking up a new job or career, be sure you're not jumping out of the frying pan in to the fire.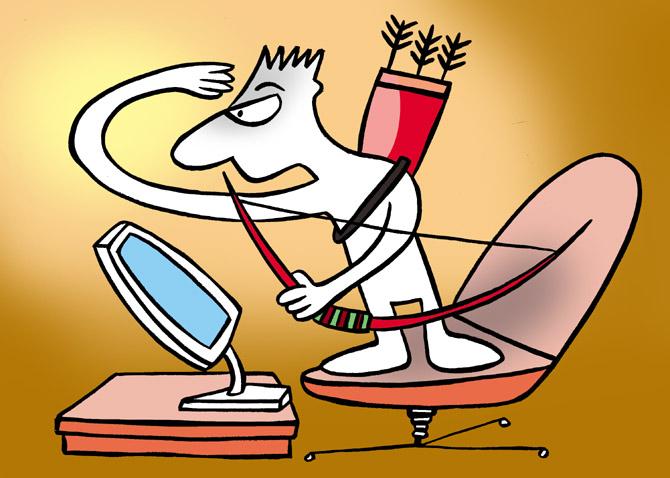 Very few people enter the workforce and immediately land their dream job right out of the gate.
Getting there usually takes years of building skills and experience, often through multiple jobs, and sometimes even across multiple industries.
At some point, you may find yourself considering a career change -- a dramatic shift in the type of work you do or the type of organisation you do it for.
Whether you want to course-correct your career path back toward your dream job or you're simply not sure your current job is right for you, here are some tips to help you avoid common career change missteps.
Look before you leap
A career change is not a move to be taken lightly.
That means doing your research and, ideally, gaining some experience before actually making the move.
"You may think your new career is perfect for you, but until you get some real experience, you're just guessing. Don't succumb to 'grass is greener' syndrome," warns Christie Garton, CEO of social commerce company UChic and author of Marketing to Millennials.
"Test the waters before you jump. Volunteer over the weekend, take classes in the field and network with people in the industry to find out the pros and cons of the career you're considering."
This kind of preparation will not only help you be sure this new industry is right for you, it will also make the transition easier by making you a more attractive candidate to potential employers.
"Many career changers assume that they just need to revamp their CVs to highlight their 'transferrable skills' for the new career field and start applying for jobs," says Kelly Donovan, job search specialist and principal of executive resume writing firm Kelly Donovan and Associates.
"However, if you lack experience and training in the new field, you need to take extra steps to make yourself a viable candidate. You need to demonstrate that you have a passion for the new field, are committed to it and are up-to-speed on the industry."
Get the right education
If you're considering switching careers, you've likely already thought about some of the new skills you'll need to gain in order to make the transition.
However, you should also be conscious of how you pick up those skills and what that will mean to employers.
Don't just sign up for the first class or conference you find -- do your research. Look into alternatives, free and paid alike.
You can also put your professional network to use.
Ask your contacts about training programs or classes they are aware of or would recommend. Use informational interviews to determine how companies weigh the value of a completed training course on a candidate's CV.
Once you've settled on a program, don't assume it will be enough to convince potential employers of your ability -- find ways to practise and hone your newly acquired skills.
Look for ways to incorporate them into your current job or outside opportunities to display your new skills.
Employers may be impressed that you took the initiative and gained some education, doubly so if you go the extra mile to add experience as well.
Be realistic about money…
One of the most dangerous traps workers considering a career change can fall into is not taking enough time to carefully evaluate their financial situation.
"Before you switch careers, ask yourself the tough financial questions," says Garton.
"Is your new career offering less money?
"Can you afford to live on a revised salary?
"Will you need to work two jobs to make ends meet for a while?
"It's one thing to follow your heart, but if you're not prepared for the changes you'll need to make, you'll already be on the wrong foot."
…But don't over-value it
While certainly worth factoring into your decision, money should not be the main impetus for a career change.
"Just because a job's pay is more competitive, doesn't necessarily mean it will make you happier," says Michael Lan, senior resume consultant at Resume Writer Direct.
"If your new job doesn't suit you, it is only a matter of time before you become discontent and want to change careers again."
Ultimately it comes down to caution.
Changing careers is unquestionably a bold move, but that doesn't mean you can't be smart and careful about it.
Transitioning to a new field doesn't have to start with quitting your current job. It takes preparation.
Do your research and lay some groundwork so that you can start your next career phase off right.
Illustration: Uttam Ghosh/Rediff.com
ALSO READ: 5 things you must consider before you quit your job