The most powerful thing any leader can do in a pandemic, for all their people, is to show kindness, says Shalini Bhattacharya.
By making yourself available across multiple communication platforms and be transparent about the state of the business.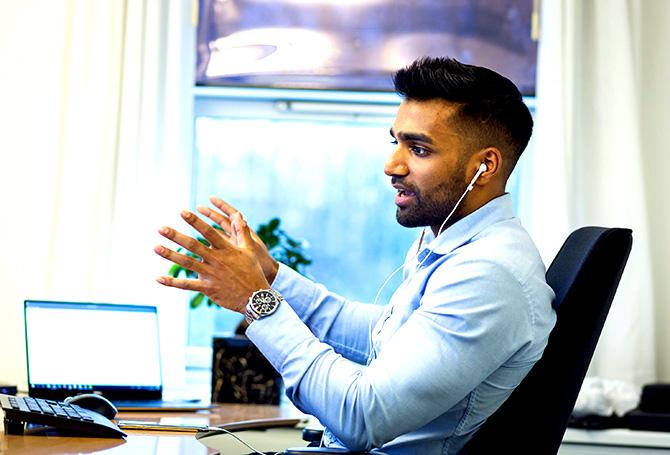 For individuals and businesses, there has never been such a time as this.
The COVID-19 outbreak has disrupted life as we know it and left us grappling to adjust with this 'brave new world'.
I use the word brave because there has never been a better time to make bold decisions. This is because, it is only by taking tough, courageous decisions that the world can move past this pandemic.
Once such tough yet necessary decision was the one that all major organizations made almost overnight.
As soon as the threat of COVID-19 became apparent, businesses shifted their operations to a work-from-home model.
This idea was then bolstered by the nationwide lockdown wherein remote working remained the only option.
So, organisations took the remote working mandate head-on and turned it into an opportunity. However, the experience has not been without its fair share of challenges.
The challenges of working from home
Undoubtedly, the biggest hurdle in the remote working scenario is that employees and leaders are not physically together.
While meetings and discussions are taking place through virtual mediums, it does not take away from the fact that the missing physical presence takes its toll.
Work from home distances employees from each other, affecting the cognitive and emotional trust that arises only from face-to-face interaction.
Another major challenge faced by leaders during work from home is the lack of visibility and transparency between the team. Further, since the traditional boundaries between home and work have ceased to exist, employees might feel overworked and burdened.
The result: disgruntled employees and an increase in conflicts within the team. So, how can leaders combat these challenges and successfully alleviate internal disagreements?
The 3 Ds of conflict resolution
While conflicts are a part and parcel of society, things tend to escalate quite quickly in the absence of physical presence.
This is where the 3 Ds come into the picture.
Here's how leaders can tackle tense situations while working remotely:
Decode the conflict
Understand the problem that you are trying to solve, the cognitive biases involved, and the trigger point that started the conflict.
This involves delving deeper and unearthing the real problem instead of the perceived problem ie. facts vs opinion, the former can be verified and the later can be one side of the story.
This will involve high levels of awareness on the leader's part, to construct the path from the triggers and biases to compassion and empathy. This is the first step towards building a solution together.
Dare to engage
If you are a part of a conflict with an employee, introspection can become the key.
Check and reflect on your behaviour and understand if you were the dominating force in the conflict.
Did you give enough thought to the other person's feelings or did you put your self first?
Did you misinterpret something? Putting yourself in the other person's shoes will allow you to learn their perspective, looking at multiple perspective and challenging the interpretation is the key.
This is a particularly stressful time and we all are suffering. Thus, we must try to overcome conflicts by remaining connected during this time. This brings us to the next stage.
Diffuse with dialogue
The next step is all about being bold and putting an end to the conflict. Solving it with the utmost respect for all the parties involved.
Again, this requires self-awareness, authenticity, and acceptance. Leaders need to be empathetic and have a discussion that diffuses the tension.
Here dialogue comes in picture, dialogue has the power to diffuse any sorts of conflict , provided it's based on cooperation, humility ,compassion and shared solutions, however it does take courage to initiate dialogue.
When the virus is ravaging the world, isolation and social distancing is the only solution. However, people can get irritable and lonely when isolation extends beyond a point.
Isolation takes its toll both mentally and physically. We are simply not designed to be alone. Thus, while your employees are staying home to stay safe, it is much more important to also stay in touch, keeping a regular contact , leaders can make sure that no one feels isolated and overwhelmed.
Most importantly pay attention to more subtle cues, like someone's tone of voice.
The most powerful thing any leader can do in a pandemic, for all their people, is to show kindness.
By making yourself available across multiple communication platforms and be transparent about the state of the business.
Leaders can also have one-on-one discussions to check in with employees from time to time. It is also important to give them positive performance reviews and recognition.
This ensures that teams are engaged, motivated, and not feeling left out or isolated.
Once the teams are in confidence with their leader, employee conflicts will recede automatically and will help in giving positive results.
This, in turn, will improve employee efficiency and productivity, fuelling the growth of the team and the organization at large.
As the leader, mobilising teams and keeping them on their toes is your responsibility.
Following the 3 Ds and mastering the art of empathetic conversation, you can make sure that your team is working in a safe and happy environment until we're all back together at the workplace.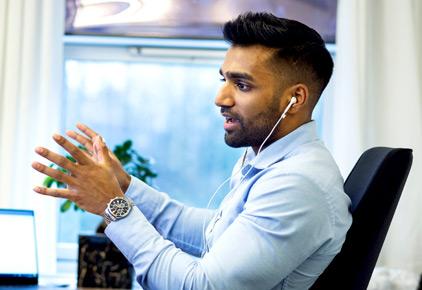 ---
Shalini Bhattacharya is founder and executive leadership coach, White Ray coaching. She can be contacted on ga@rediff.co.in.