You must learn to strategically set task priorities and set practical yet challenging deadlines for all your tasks, says Sarvesh Agrawal.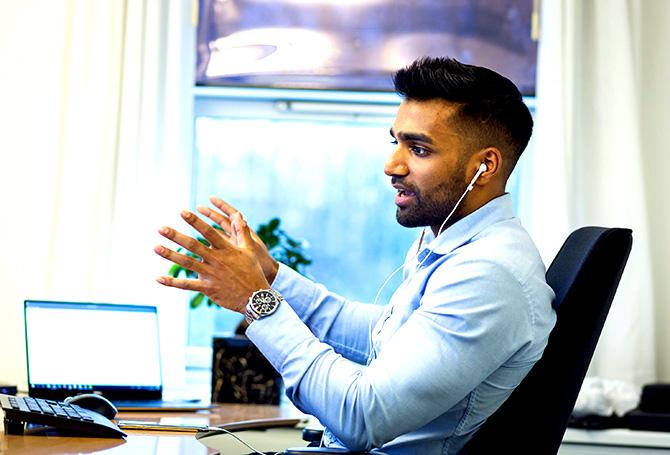 New Year is traditionally associated with new beginnings and turning a new leaf in our lives.
As we enter the new decade, I am sure each one of you has made some New Year resolutions to improve your personal and professional lives.
You have made new plans, set new goals, and pledged to improve our present selves.
Such is the spirit of the New Year that brings with it so much positive energy and thoughts.
However, this energy soon fades and we are faced by the major challenge of sticking with these resolutions as planned.
What can we do to avoid this?
How about we make only a few resolutions which are simpler to stick with but can still help you improve.
Here are three simple new year resolutions you could make at your workplace and improve your professional lives.
1. Be proactive
In the generation of increasing demand for intrapreneurs in the corporate world, it is extremely important for you to become more proactive at your workplace and develop an entrepreneurial spirit.
In order to do this, you must have end-to-end ownership towards your work and come up with fresh and innovative ideas and plans to excel at your workplace.
To become more proactive, you must learn to strategically set task priorities and set practical yet challenging deadlines for all your tasks.
Practising intrapreneurship is something you could explore to improve your proactiveness.
You could simply treat your domain as an individual business entity and make entrepreneurial plans to develop and grow the same.
2. Relentless pursuit of excellence
No matter how satisfactory and impactful your work outcomes are, there is always a scope for improvement which is why you must always strive for excellence.
You may often find yourself doing similar kind of work and may feel like you are stuck in a rut; however, this is something that poses a great opportunity for you to get more creative and optimise the whole process by coming up with more innovative working methods which could save your time and hence improve the efficiency of the tasks.
This could improve the experience of your end-users and help you grow in your career at the same time.
3. Make time to learn something new
Upskilling yourselves as well as learning new things simply to explore new fields has become a need of the hour in today's professional world of cut-throat competition.
This year, you must make time to learn new skills or simply make a habit of learning about new developments in the industry. This could truly help you to keep up with the competition and help you become more innovative by enabling you to explore newer methods or technology to do your tasks.
Learning something will not only improve your resume but will also help you grow professionally by fueling your curiosity and thereby keeping your work-life interesting for you.
With the advent of e-learning, you don't even need to worry about spending too much time or money to learn new things.
You could simply take out some time and start learning conveniently from the comfort of your home; all you need is a laptop or a mobile and a decent internet connection.
This year, all you have to do is put in a little extra effort, push yourself a little more and improve your productivity.
Make your profession interesting by constantly challenging yourself, keep yourself motivated so you can lead a more satisfying career.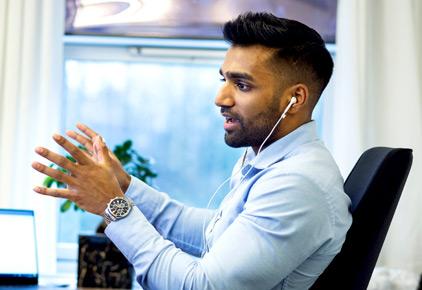 ---
Sarvesh Agrawal is founder and CEO of Internshala, an internship and training platform. He can be contacted on ga@rediff-inc.com.
---