Unless you are a fresher, you should not circulate a generic CV for all openings, says Achin Bhattacharyya.
Very often we feel disappointed when our resume is not shortlisted for a job opening.
Even if you are not desperate for the job and you were simply testing the waters, you still seriously start questioning your marketability.
It not only leaves you bitter, but may also lead to loss of self confidence.
Instead of feeling dejected, it is important to analyse the reasons for being overlooked so you can achieve better results next time.
According to recruiters, these could be a few possible reasons why your CV didn't get picked up.
1. You are too good to stick around for a long innings
It is possible that the company you applied to might be looking for an average guy to stick to a mundane job and doesn't want a high flyer for a back end routine job who will soon seek greener pastures elsewhere or may be poached by others.
If it's a role with a projected slow growth path, the hiring team will never want someone who is too bright, as your chances of getting bored and frustrated with the job are much more than others.
At times being too good leads to rejection too; particularly if the hiring decision is taken by an insecure boss who prefers continuity and stability over growth.
2. Not aligned to the job role
Unless you are a fresher, you should not circulate a generic CV for all openings.
You need to customise your CV to demonstrate your alignment with the job role.
You should never give factually incorrect information as you are trying to forge a long term alliance.
However you need to ensure that the relevant part of the information is appropriately highlighted in your CV for the recruiter's consideration.
It is very important to put yourself in the shoes of the recruiter and list out the skills that he or she may be looking for.
You should apply for a job only when you are yourself convinced about your suitability for the role.
3. Corporate world needs team players
Have you only mentioned about your own achievements or have you also penned few lines on how you were a key player in a winning team.
In today's corporate landscape we all need to be a part of team where you not only merely coexist or tolerate the guy sitting next to you but also leverage each others strengths and cover up for each others' developmental needs to build a rock band.
Simple things like studying in a boarding school, growing up in a joint family, organising a college fest or volunteering to lead a CSR project in your earlier organisation may tilt the scales decisively in your favour.
4. You seem too secure
What do you do with a guy who has a resignation mail ready on his draft folder and don't seem to care about the money or the experience in his CV?
He may have a well established family business or a spouse who is earning enough to take care of his bills.
While this may seem like a 'walk in the park' kind of feeling for the particular guy, for all his co-workers, the job may be crucial to their survival and financial prosperity. They will want someone who is more committed.
So if your CV demonstrates that you are too secure for a base level job by flaunting your overseas education, travel, your influential references or internships it may actually go against you in a mid sized organisation.
5. Cultural fitment
Recently I was sharing the dias with the head honcho of a publishing house at a book launch event and we were discussing about hiring methodologies in a changing world. The one thing that she made absolutely clear was the fact that beyond mid management, cultural fitment is non negotiable.
The talent acquisition teams spend significant amount of time on this.
Very often social media profiles are thoroughly checked; work culture in the previous organisations that you have been a part of is seriously assessed and the personal section of the resume is evaluated in detail.
6. Integrity and flexibility
Every organisation wants to work with people who are honest enough to admit their past failures ( along with flaunting your success) and the key takeaways from that.
You don't need to be a superman to make the cut. All you need is to demonstrate the fact that you are an open, approachable and sensible person who is ready to learn from his/her mistakes and make course correction as and when required.
It would be interesting if your CV and application letter also lists some of the learnings you had from your failures, bad decisions and mistakes.
Resistance to change is the worst thing that you can do to yourself and to your new organisation.
7. Conflict of interest
If your spouse or sibling is working for a competitor, your profile may suffer.
It's not that all organisations doubt your integrity, but more often than not people choose to play it safe if an employee's family member works for a competitor brand, because they don't know you as a person and are worried about confidentiality.
Also many organisations have a policy of spouses not working in the same department because of various factors including employee benefits and conflict of interest.
8. No one wants a job hopper
No organisation would want to work with someone who has changed jobs too frequently in the recent past.
The first impression is that either you are indecisive or you give up too easily.
While it may be true that in today's scenario, no one expects you to complete a decade in each of your previous roles, spending a decent time frame where you can justify your learning and application of knowledge over few business cycles, really helps to prove your commitment and contribution to the company.
9. You don't come across as an all rounder
Most hiring managers are looking for complete individuals who apart from IQ, also demonstrate EQ and SQ.
So, bookworms who have never grown out of their school and college, may not be the most coveted hires.
Technical competence and sound domain knowledge are given, but in middle management, upward roles hiring managers also expect maturity, empathy, multitasking, social skills and an overall 360 degree perspective of things.
If you are a backpack traveller, trekking enthusiast, a trained musician, have completed a course in foreign language, trained in music or have been a part of a social awareness campaign it may go a long way to give you a head start over your peers.
10. Your CV lacks clarity
This happens most often in the early stages of your career where you are yet to get used to making crisp one pager resumes.
This will generate the kind of open ended interest to ensure further detailed interaction.
Treat your CV like the promotional trailer of an 'edge of your seat thriller'. Ensure that the audience (hiring manager) comes to the theatre to watch the movie and find out the climax for themselves.
When you draft your CV, remember that it's not the quantity but quality of information and articulation that matters.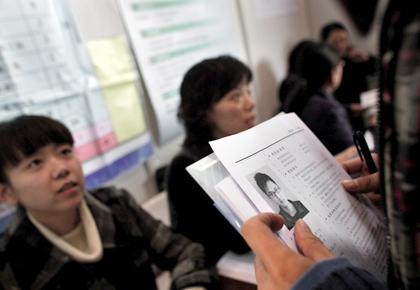 Achin Bhattacharyya is founder and CEO, Notebook.
TELL US: How did you land your dream job? Share your valuable tips and advice in the messageboard below.