Vaishali S unveiled her Spring/Summer collection Rebirth at the Lotus Make-up India Fashion Week.
'It (the collection) means a lot to me,' revealed the designer. 'During the lockdown, I spent a lot of time with nature and myself. With this lockdown, which I refer to as lockin, most of us understood, hopefully, how nature is so important to reconnect with ourselves.'
'This collection marks a personal stage of rebirth, and also the rebirth of our world.'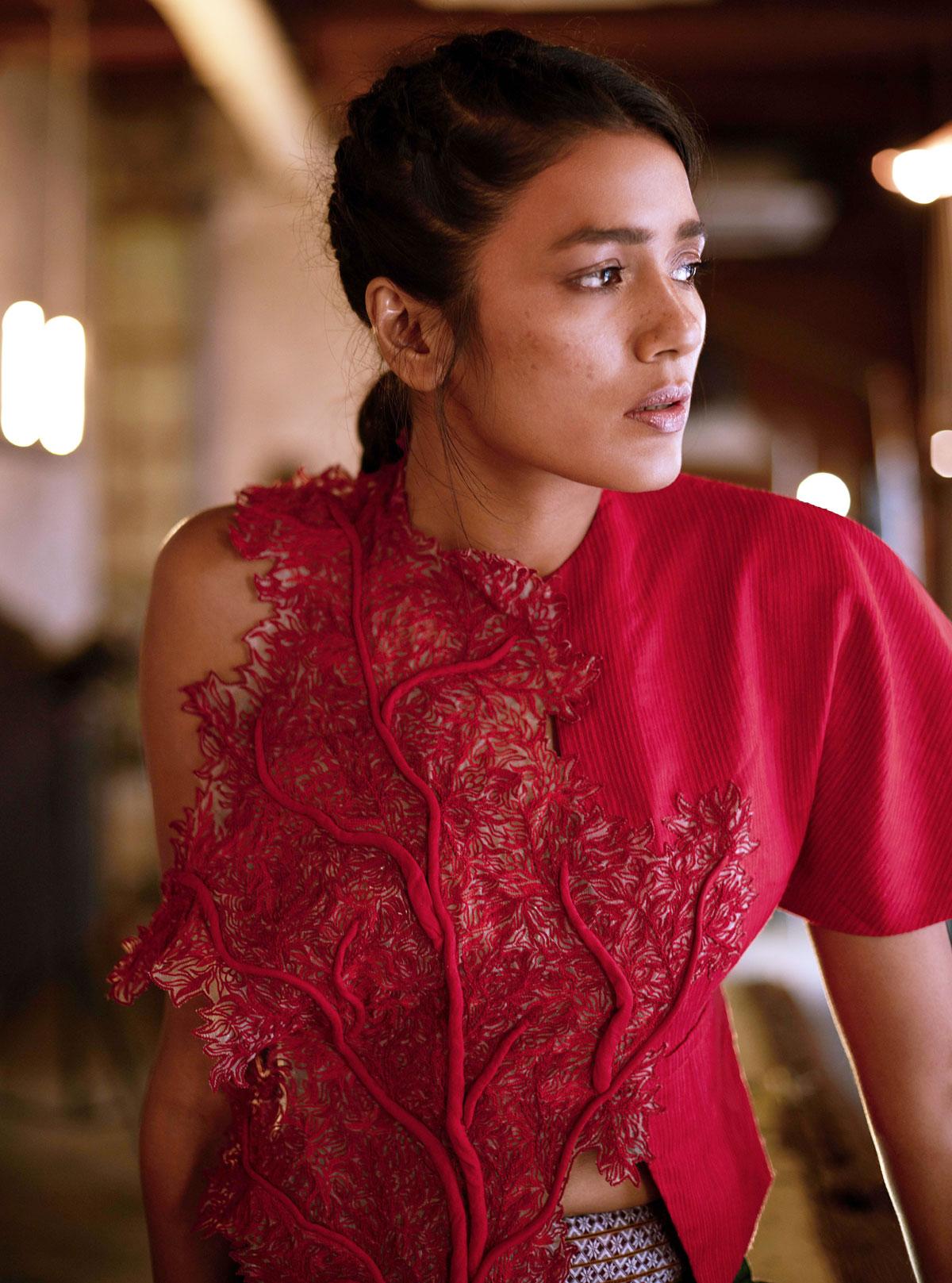 As the world traverses through these strange times, this collection, deeply rooted in nature's ability to consistently resurrect itself, is what has kept Vaishali S's spirits up during the lockdown. Photograph: Kind Courtesy FDCI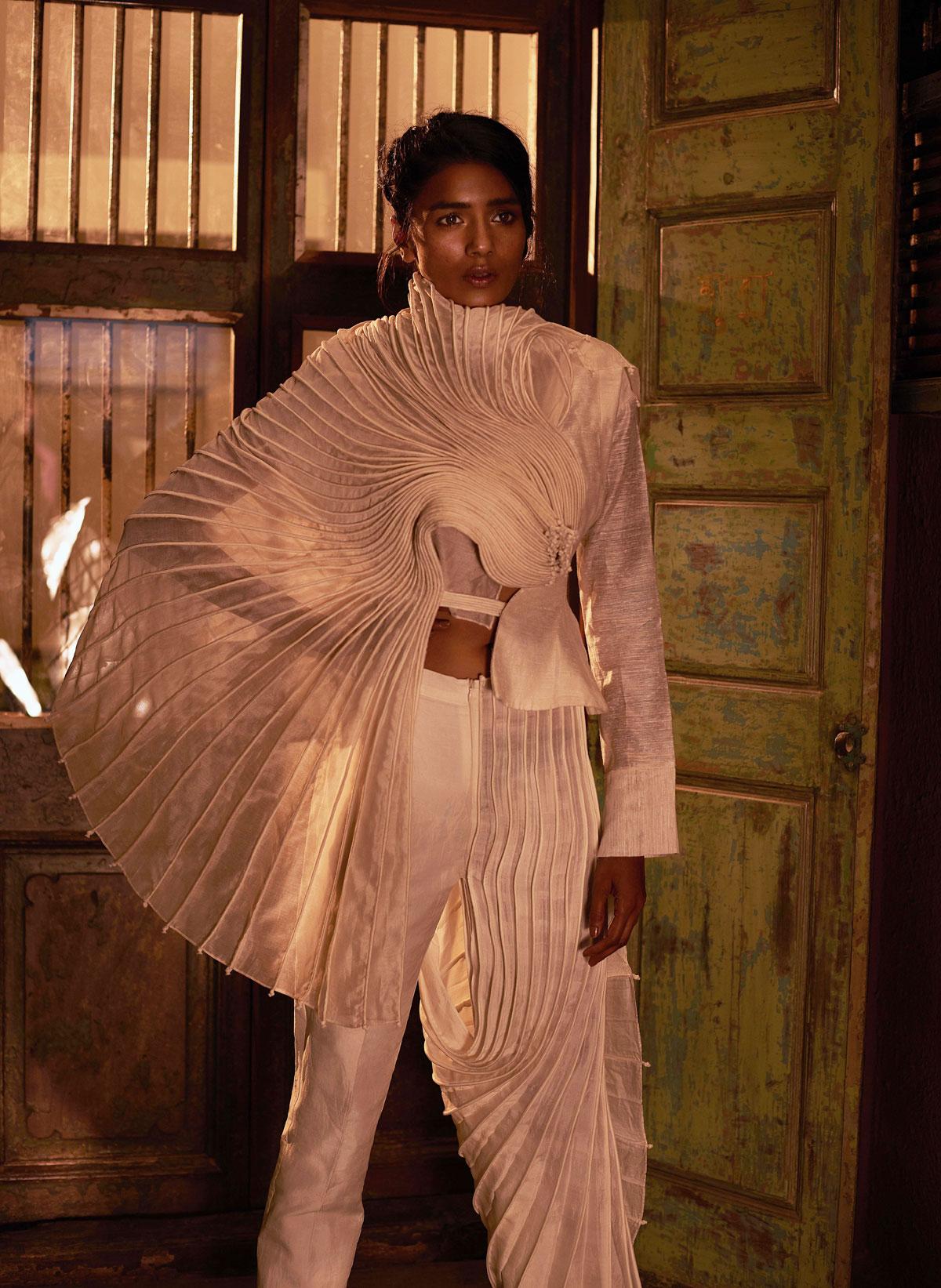 Beautifully corded chanderi fabric, inspired by nature's superlative patterns, grace the handwoven creations.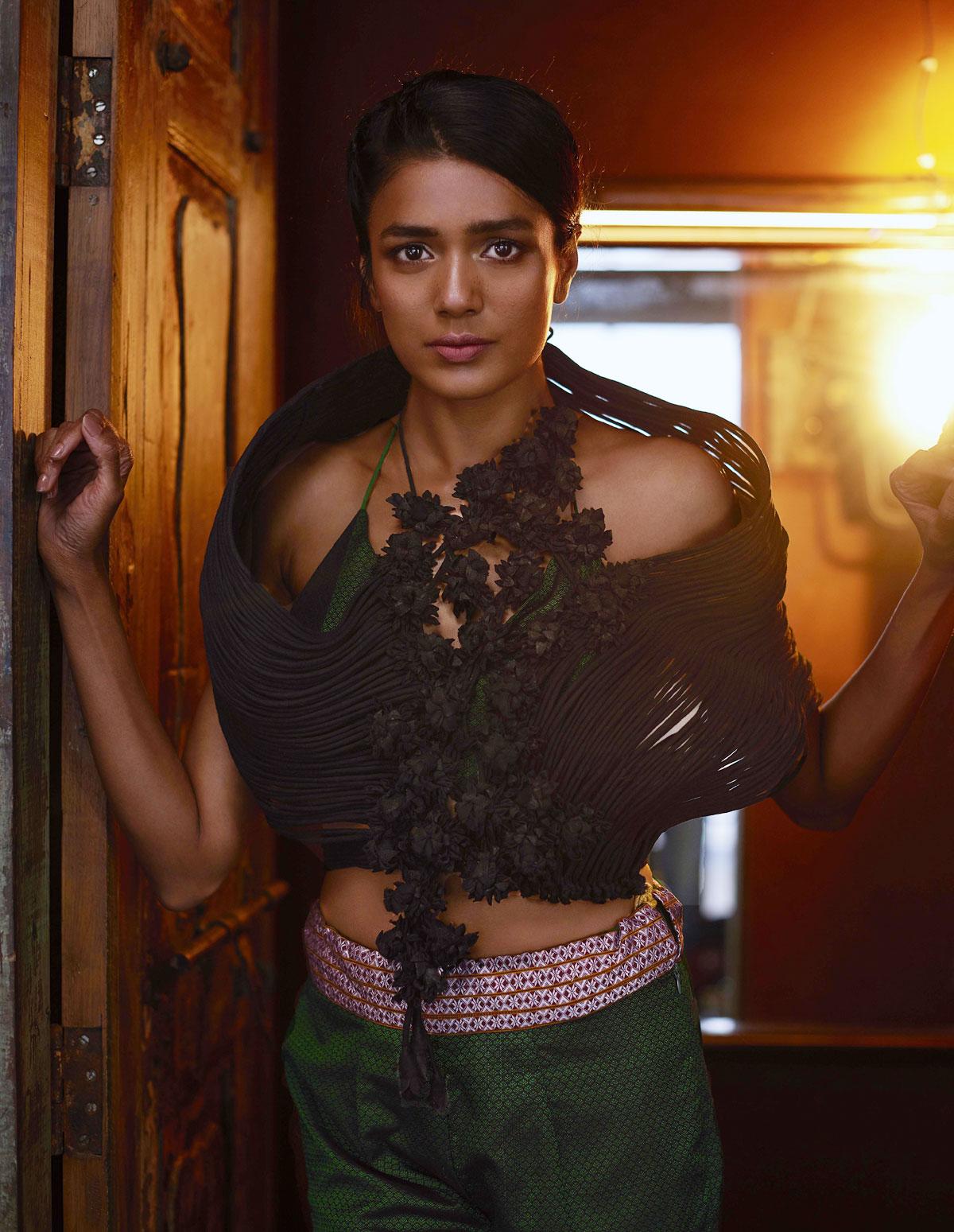 Through the collection, the designer hopes to cultivate an intense bond between humanity and nature.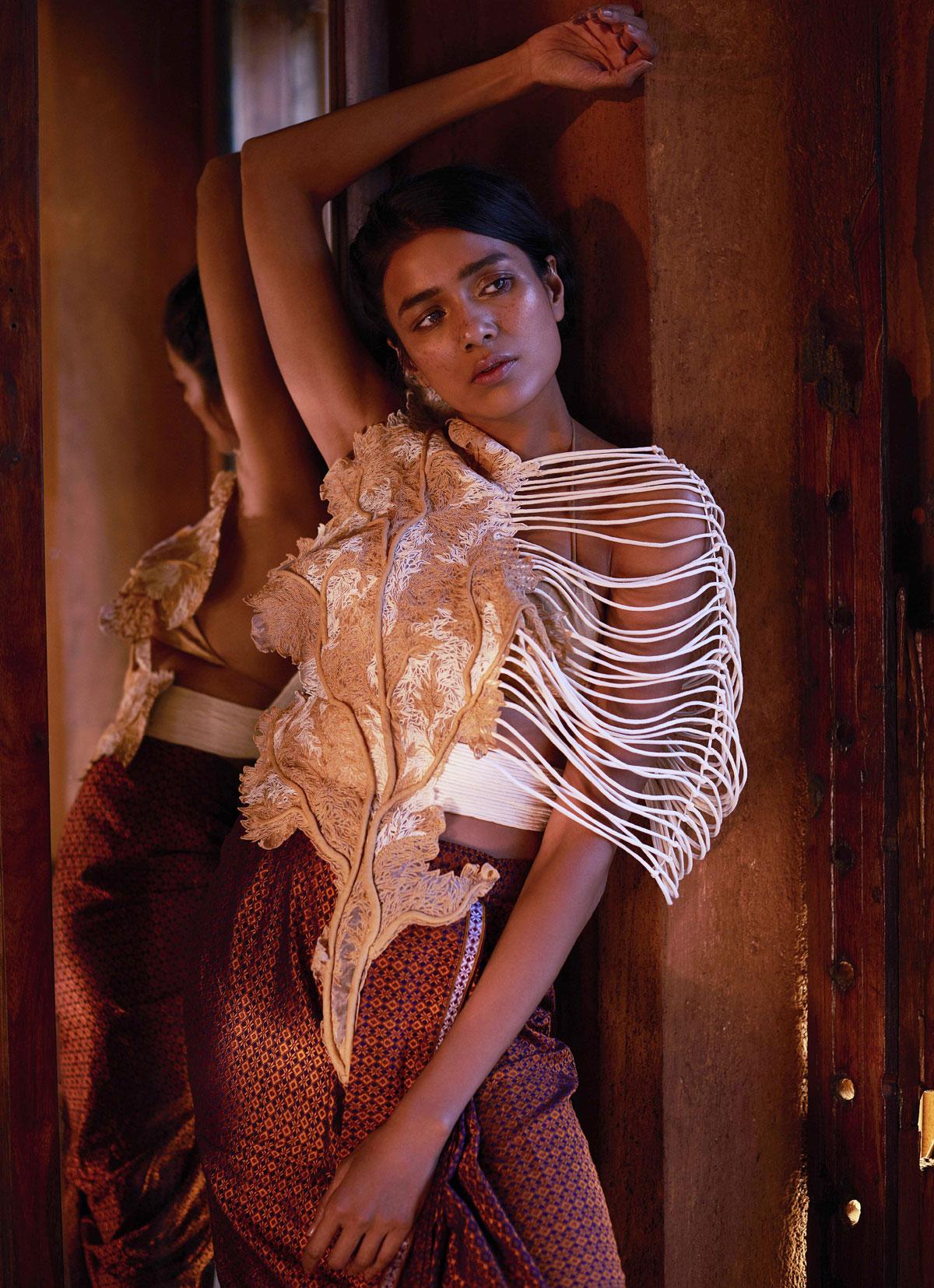 Leaves, flowers and other elements of nature have been used to create stunning silhouettes.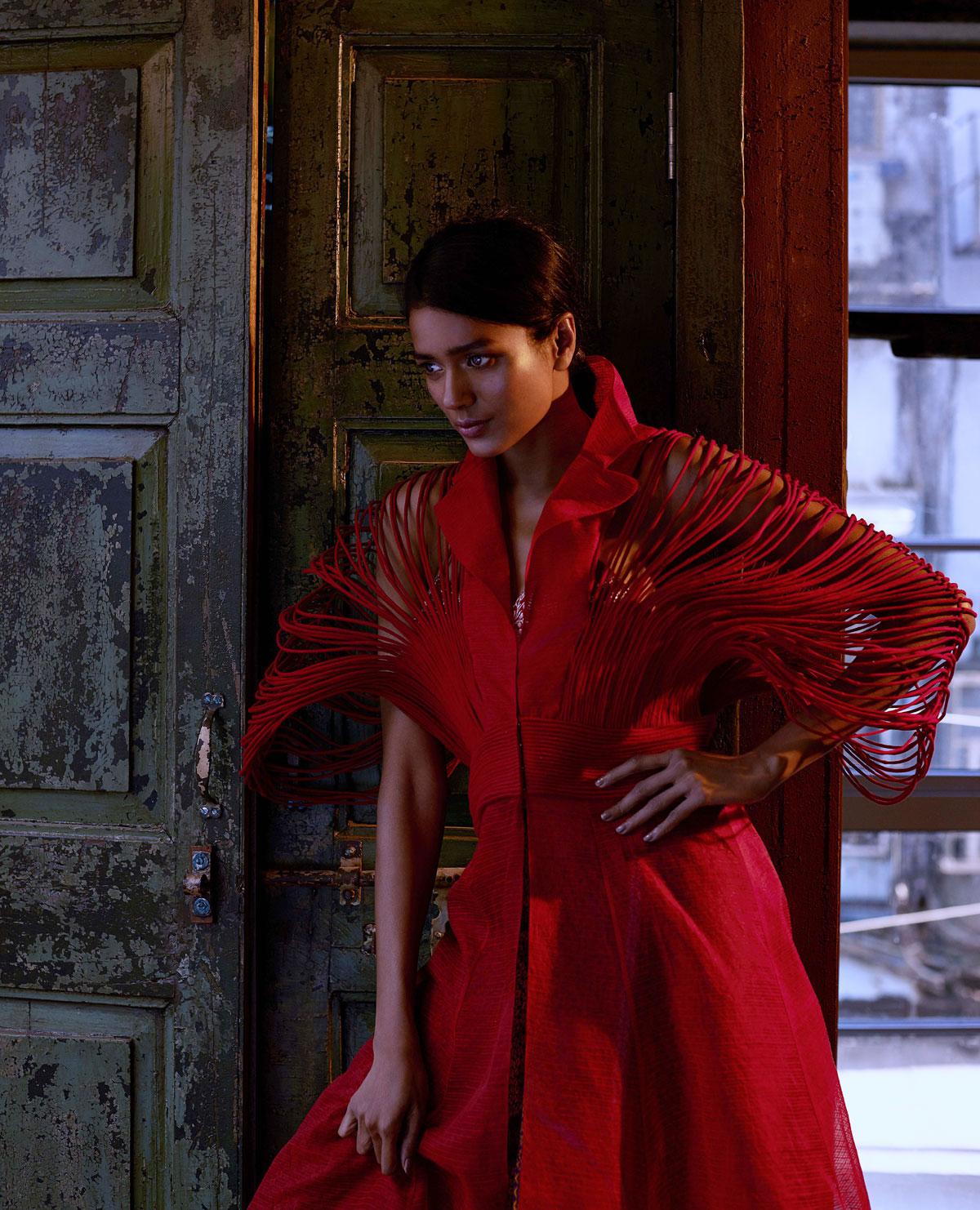 A model showcases a glamorous corded outfit in red.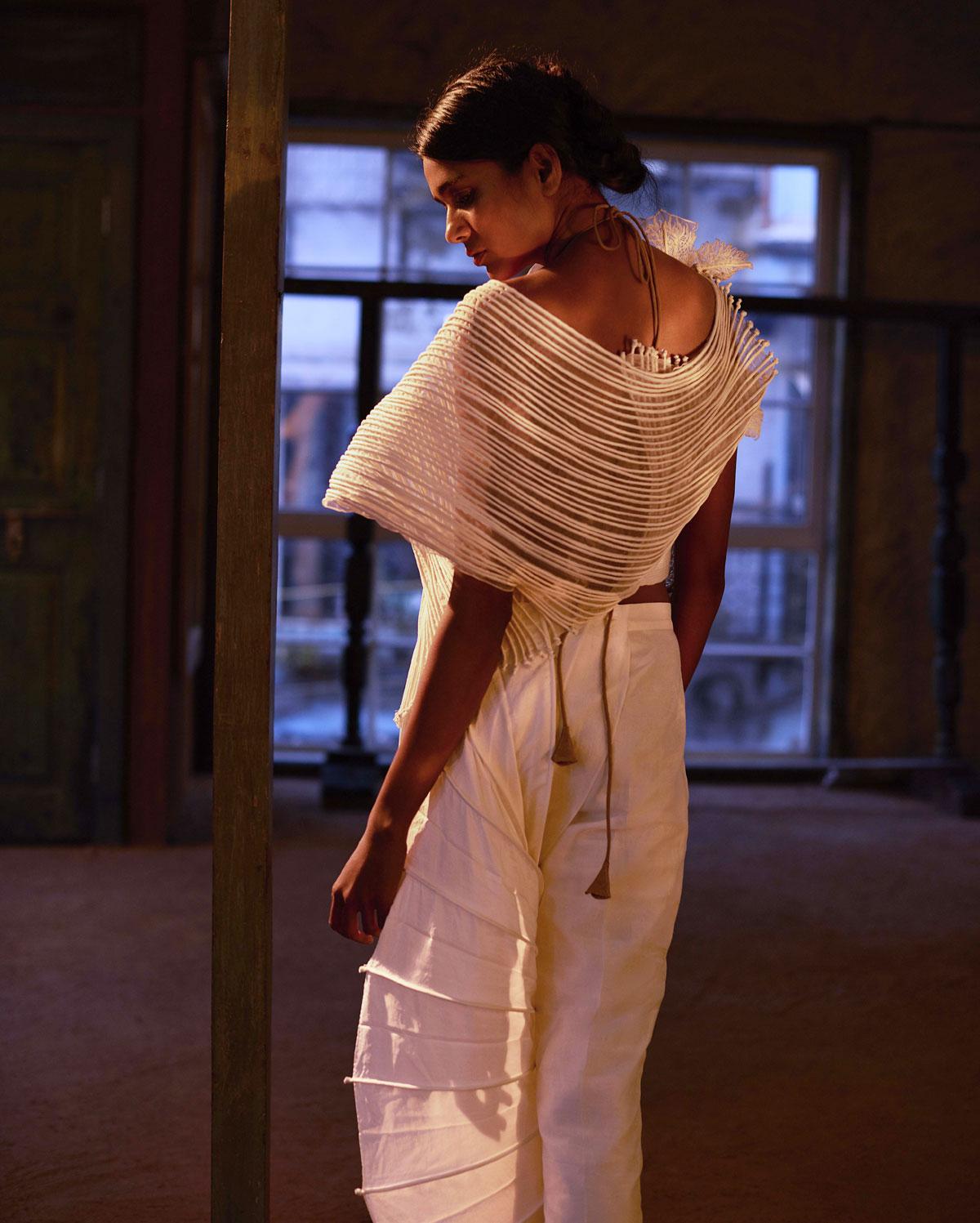 'As she cloaks herself in the handwoven creation, as the cords find harmony and unison with one another, it sparks a reconciliation with the roots of a heritage craft.'