Sunil Sethi recommends these books published last year.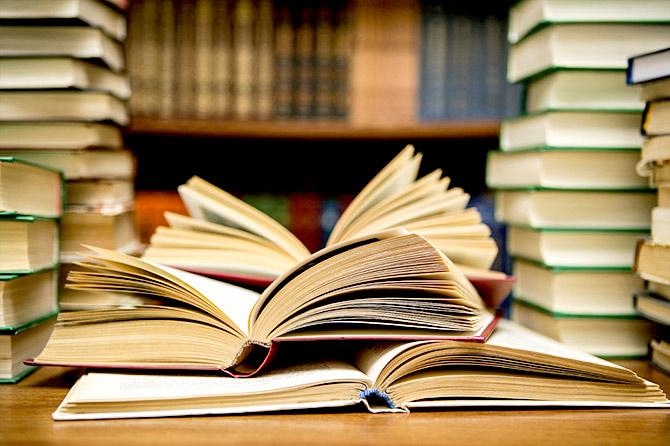 Photograph: Abhi Sharma/Flickr
What do diplomats do when they retire? They tend to spend their days venting opinion on television or boring one another at think tanks.
T C A Raghavan, former envoy to Islamabad, is the honourable exception.
Last year he produced, possibly by fortuitous coincidence, two remarkable chronicles of history, immensely readable and as distinct as chalk and cheese.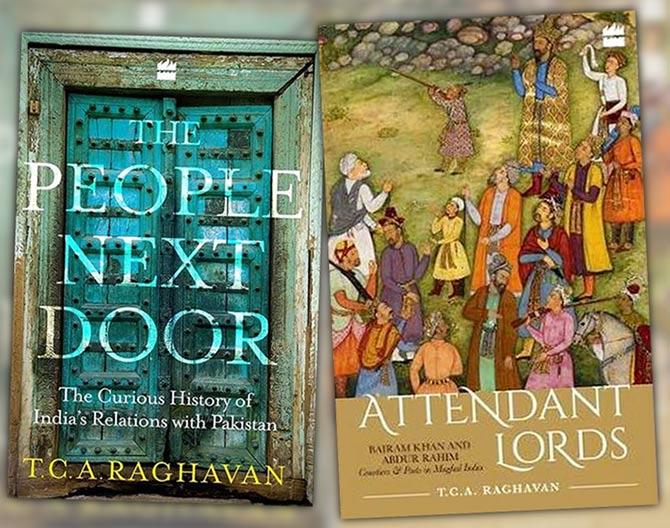 Attendant Lords: Courtiers and Poets in Mughal India (HarperCollins) is his account of Bairam Khan and his son Abdur Rahim Khan-i-Khanan, powerful nobles in the service of four emperors, from Babur to Jahangir.
Although their driving ambition and protean talents -- as military strategists and epic patrons of literature and architecture -- left an indelible imprint on India, they came to a sticky end, a result of bitter factional feuds that plagued the empire.
Mr Raghavan's hold of the story is fluent yet uncompromising; this is history as it should be told, without arid, heavy-handed flummery.
Later in the year, to mark 70 years of the subcontinent's division, he produced The People Next Door: The Curious History Of India's Relations With Pakistan (HarperCollins), equally original for material extricated from the cracks of fractured history -- the stories of diplomats, soldiers, writers, and sensationalists who once made headlines, and now lie forgotten.
A paradox of the year past was that even as India-Pakistan relations dipped into deepest acrimony, a plethora of writing appeared to commemorate the birth of the two nations.
Aanchal Malhotra's Remnants Of Separation: A History Of The Partition Through Material Memory (HarperCollins) is a poignant exhumation of the detritus and talismans that families like hers left behind or carried with them.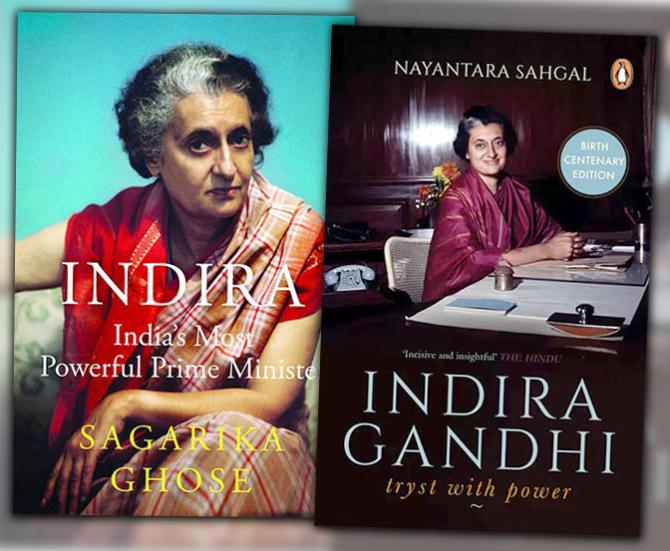 The year 2017 was exceptional for history, biography, memoir and investigation.
Upinder Singh, pre-eminent among scholars of ancient India, produced her long-awaited tome: Political Violence In Ancient India (Harvard University Press), a scholarly but accessible throwback to war and peace, discrimination, and disparity -- that fragile balance between violence and non-violence that tore apart yet, against the odds, largely held together a complex society.
In the year of Indira Gandhi's birth centenary, a compelling reappraisal came from journalist Sagarika Ghose's deservedly bestselling Indira Gandhi: India's Most Powerful Prime Minister (Juggernaut).
As a timely companion that combines political immediacy with intimate insight is a paperback reprint of novelist Nayantara Sahgal's account of her cousin, Indira Gandhi: Tryst With Power (Penguin).
For those who might wonder about the man behind the cult of one of the country's most-loved and prolific writers, Ruskin Bond's Lone Fox Dancing: My Autobiography (Speaking Tiger) provides answers.
It is a story of persistent loneliness -- imposed and self-sought -- and lingering sadness. Perhaps only a lost, itinerant childhood of emotional dislocation could produce Mr Bond's treasury of memorable children's literature.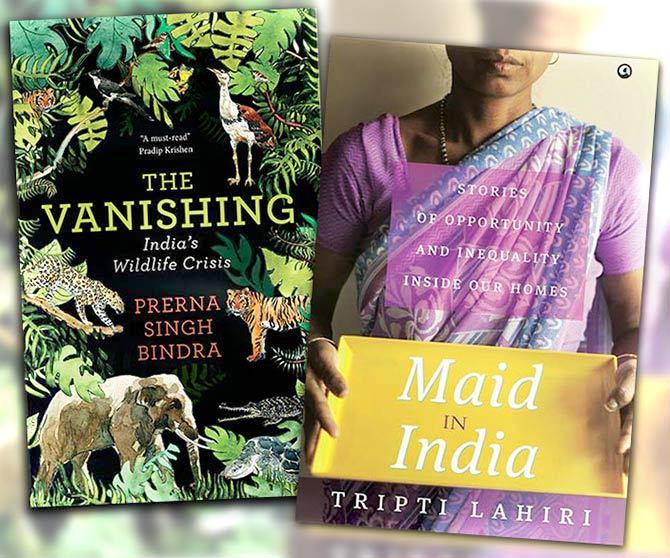 Two works of thorough, eye-witness investigation stood out in the year: Naturalist Prerna Singh Bindra's The Vanishing: India's Wildlife Crisis (Penguin) of the war waged by haphazard development on wildlife habitats and their fauna.
And Maid In India: Stories Of Opportunity And Inequality Inside Our Homes (Aleph) by award-winning ex-The Wall Street Journal and The New York Times journalist Tripti Lahiri, is a penetrating study of the ever-growing numbers of poor women in domestic service.
It's not always a journey in charred chambers of horror; the stories of despair are relieved by the writer's sardonic tone and self-scrutiny.
In fiction, Arundhati Roy's The Ministry Of Utmost Happiness (Penguin) was the literary chart-topper with reactions that ranged from beguiled wonderment to dense bemusement.
Her long years of political activism have not dulled her light, however. It is a book to be read, above all, for its luminosity of writing.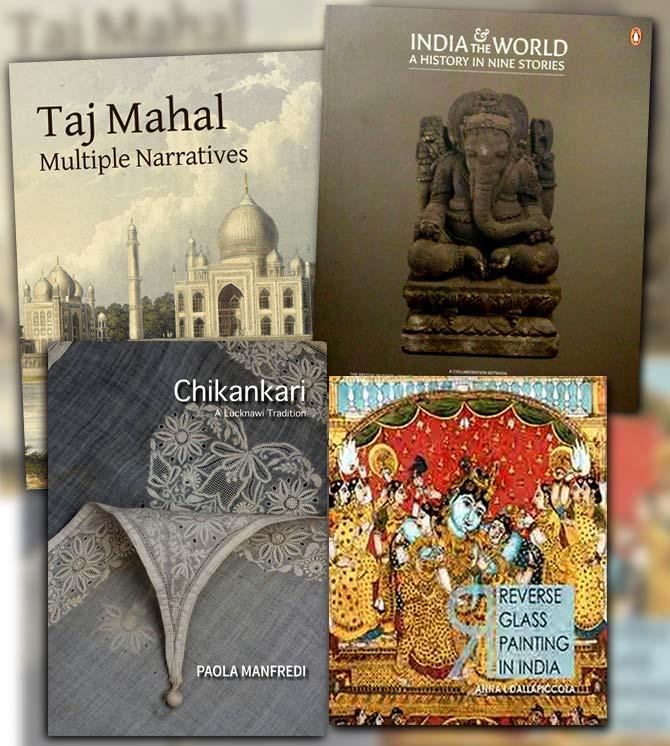 Lavishly illustrated art books proliferated, on subjects both specialised and general.
Strongly recommended are Taj Mahal: Multiple Narratives by Amita Baig and Rahul Mehrotra (Om Books); Chikankari: A Lucknawi Tradition by Paola Manfredi (Niyogi Books); Reverse Glass Painting In India by Anna L Dallapiccola (Niyogi Books) and the superb catalogue accompanying the India And the World: A History In Nine Stories (Penguin) exhibition, a path-breaking collaboration of rare objects (from 1.7 million years ago to the 20th century) in the British Museum, and Indian public and private collections.
The show is currently drawing visitors in droves to the Chhatrapati Shivaji Maharaj Vatsu Sangrahalaya in Mumbai, and is due to arrive for a three-month tenure at the National Museum, Delhi, later this year.
From an eye-watering visual display to mouth-watering dishes, the pick of the year's culinary odyssey is The Lucknow Cookbook (Aleph) by the well-known interior designer Sunita Kohli and her mother, Chand Sur, both steeped in the Ganga-Jamuni tehzeeb of the Uttar Pradesh capital.
Fragrant biryanis, succulent kebabs, steaming shorbas, and a large selection of vegetarian fare and desserts offer a feast of refinement, family stories, and city lore fit for Awadhi nawabs, past and present.