Actor Rajat Kapoor reads a chapter from Raj Supe's latest book When Life Cartwheels.
Video: Afsar Dayatar/Rediff.com
When Life Cartwheels: Tumultuous Love Story of a Sannyasi by MBA turned author Raj Supe is a book inspired by Jayadeva, a 12th century poet and author of Gita Govinda.
It tells the story of Shaman, a Harvard professor, also an accomplished yogi who gets attracted to Shambhavi, a beautiful young artiste.
What happens next is a conflict of the mind and body -- how could a sannyasi fall in love?
Actors Rajat Kapoor, Kay Kay Menon, Makarand Deshpande and Dolly Thakore were present at the book launch held in Mumbai.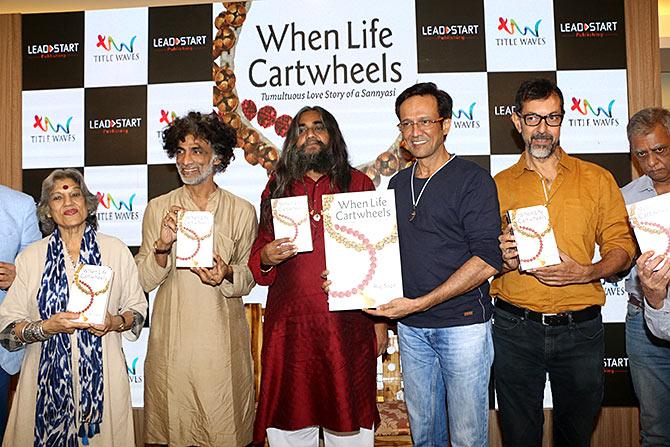 In the video below, watch Rajat Kapoor read an interesting chapter from the book.