Nilanjana S Roy compiles a list of the most eagerly awaited books next year.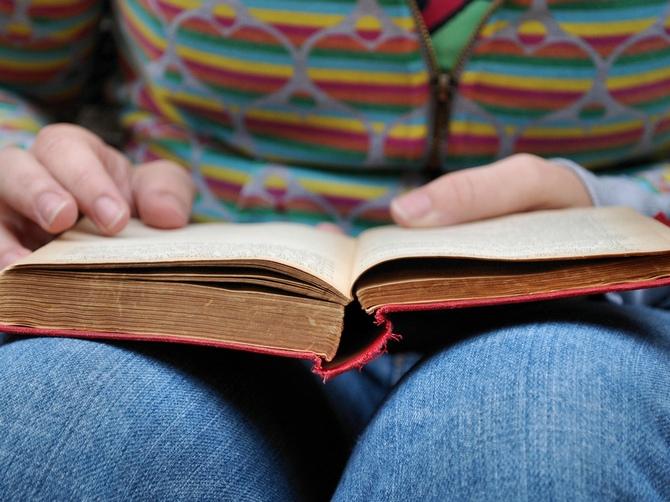 1. Sleeping on Jupiter
Anuradha Roy (Hachette)
Twenty years after a disturbing incident at an ashram in Jarmuli, Nomi, now a young woman, goes back to the temple town with a documentary film crew.
In Anuradha Roy's hands, this tale of irreversible change and lives haunted by predators past retains its power, but is as delicately and precisely told as you would expect from the author of An Atlas of Impossible Longing and The Folded Earth.
2. Marissa Mayer and The Fight To Save Yahoo!
Nicholas Carlson (Twelve/ Hachette)
Before Google, there was the age of Yahoo!, as Internet old-timers remember.
Nicholas Carlson's exploration of the once-omnipotent giant examines its failures, asks where it went off track and, inevitably, holds up CEO Marissa Mayer's management style for scrutiny.
3. Autumn of the Matriarch: Indira Gandhi's Final Term in Office
Diego Maiorano (OUP)
A researcher on Indian politics and regular contributor to the EPW explores Indira Gandhi's last four years in office, from the aftermath of the Emergency years to the situation in Punjab.
Maiorano's research also casts much light on the Indian political theatre of the 1980s, with particular emphasis on the politicisation of various institutions, from the bureaucracy to the judiciary and Parliament.
4. Coined: The Rich Life of Money And How Its History Has Shaped Us
Kabir Sehgal (Hachette)
Kabir Sehgal has presented in this book everything that money has meant to people over the centuries," writes Mohammed Yunus in the foreword to this history of money, written by a jazz-loving vice president at JP Morgan.
Sehgal's travels are among the richest parts of the book, as he takes the reader from the vaults beneath the Federal Reserve in New York to the origins of currency as a form of exchange in the Galapagos Islands, among many other stops.
5. Bad News
Anjan Sundaram (Bloomsbury)
In Stringer, Anjan Sundaram wrote about his 18 months as a reporter in the Congo; in Bad News, an equally ambitious but more sophisticated book, he filters Rwanda through the lives of his students, local journalists who struggle with the reality of being reporters under a dictatorship.
6. The Buried Giant
Kazuo Ishiguro (Knopf)
The Buried Giant comes out this March, ten years after Ishiguro published Never Let Me Go.
Ishiguro has said often that he doesn't feel the need to write quickly: "It's more important to write a book that's slightly different."
As always, he tackles intricate themes, this time to do with love, memory and forgetting: a couple goes in search of a son they haven't met in years, journeying across a troubled land.
"I'd wanted for some time to write a novel about how societies remember and forget," Ishiguro said when he spoke briefly about his new book in 2008.
7. The Emergency: A Personal History
Coomi Kapoor (Random House)
Expect several analyses of India's Emergency years in 2015, from Dilip Hiro's history of that time to more personal accounts.
Coomi Kapoor was a journalist at The Indian Express at the time of the Emergency, and remembers the hidden -- and sometimes open -- menace of those days all too well.
8. Don't Let Him Know
Sandip Roy (Bloomsbury)
Sandip Roy's journalism, acute, insightful and often deeply moving, raises the bar for this debut novelist.
Don't Let Him Know explores the secrets that parents keep, and untangles some of the threads that hold families together.
The protagonist's life shifts between Calcutta and San Francisco; for him and for his parents a generation earlier, attraction and love take on many forms, gay, straight, sanctified, illicit, but always compelling.
9. God Help The Child
Toni Morrison (Knopf/ Penguin Random House)
What you do to children matters. And they never forget." Toni Morrison's eleventh novel follows Bride, "whose stunning blue-black skin is only one element of her beauty, her boldness and confidence, her success in life".
A student's allegation about a teacher sets off this novel about childhood trauma and its reverberations in the lives of adults.
"My books are always questions for me," Morrison said once in an interview to The Guardian.
"What if? How does it feel to...? And so you ask a question, put it in a time when it would be theatrical to ask, and find the people who can articulate it for you and try to make them interesting."
10. The Island of Lost Girls
Manjula Padmanabhan (Hachette)
Escape (2008) was prescient, a science fiction novel about a dystopian country closely resembling India where girls and women are hated and marked for extermination; it followed the only known survivor, a girl called Meiji
The Island of Lost Girls is set in the broad framework of the same dystopia, but is much more than a sequel. Highly recommended for Indian sci-fi fans.
11. Mangifera Indica: A Biography of the Mango
Sopan Joshi (Aleph)
Sopan Joshi honed his reporting skills with the environmental magazine Down To Earth. For this biography of a fruit more fervently argued over, coveted and obsessed about than any other, Joshi combines his knowledge of botany with orchard stories, producing excellent pulp non-fiction.
12. Purity
Jonathan Frazen (HarperCollins)
Undeterred by the number of young novelists who have been anointed the new Jonathan Franzen, the old one continues to write books that will be parodied and praised in more or less equal measure.
Purity, out in September, is his fifth novel: "There's a kind of fabulist undertone to it. It's not strict realism."
His heroine, Purity Tyler, sets out in search of the father she never knew, roving through three continents as she explores her family history.
13. Winged Fire
Valmik Thapar (Aleph)
The final volume in naturalist and conservationist Valmik Thapar's monumental three-volume collection of essential writings from his field, Winged Fire brings together the best of Indian writings on birds.
From Babur and Akbar to Salim Ali, M Krishnan and Jim Corbett, this is a beautiful addition to any nature-lover's library.
The first two volumes, Wild Fire and Tiger Fire, make up the set.
14. Restart: The Last Chance For The Indian Economy
Mihir S Sharma (Penguin Random House)
As readers of his columns in this paper might expect, the solutions Mihir Sharma offers for what ails the Indian economy are "neither comforting nor conventional"; he argues persuasively that they are, however, essential.
15. The Long Road: India's Search for Wealth and Power
TN Ninan and Vija Joshi (Penguin Random House)
Another perspective on India's present dilemma is offered by TN Ninan (disclaimer: he is chairman of Business Standard Ltd) and Vijay Joshi, the author of two acclaimed books on Indian economics.
"The lessons from history are clear: India has usually faltered just when it needed to push for strong, decisive policies."
Using a wealth of data, case studies and an analysis of the links between economics and politics, the two authors suggest some ways forward.
16. Flood of Fire
Amitav Ghosh (Penguin)
One of the most anticipated releases of the year, Amitav Ghosh's Flood of Fire closes his highly acclaimed Ibis trilogy.
This final volume follows the Hind as she sails from Bengal to China in the middle of the Opium War.
Among the passengers and other characters are Neel, who serves as an aide and a translator to a senior Chinese official in Canton; Zachary Reid, sailing on the Hind in the hopes of making his fortune; Havaldar Kesri, a co-passenger in charge of a ragtag regiment of Indian sepoys and volunteers; and a widow from Bombay, Shireen Modi, sailing to Hong Kong to reclaim her late husband's fortune and reputation.
Ghosh's thousands of fans are unlikely to be disappointed.
17. Amnesia
Peter Carey (Knopf)
A computer hacktivist creates a virus that throws open the doors of prisons in Australia and then across the world: Peter Carey uses this premise in his 16th novel to explore 1970s Australian politics and to look back at the early, untarnished promise of the Internet.
18. How To Fly A Horse
Kevin Ashton (Doubleday)
The flood of books on the subject of happiness has ebbed, just in time for the next wave of studies: on creativity.
This one, by the inventor of the Internet of Things, stands far above the rest.
Ashton's understanding of creativity is that it is not some rare talent, to be enjoyed by a gifted few: truly creative people, from inventors and scientists to writers and artists, share some habits in common.
As he writes: "Time is the raw material of creation... Creators do not ask how much time something takes but how much creation it costs.
"This interview, this letter, this trip to the movies, this dinner with friends, this party, this last day of summer.
"How much less will I create unless I say 'no'?"
Photograph: Brioso/Creative Commons