The author of Golden Globe-winning The Handmaid's Tale left her mark even in her absence.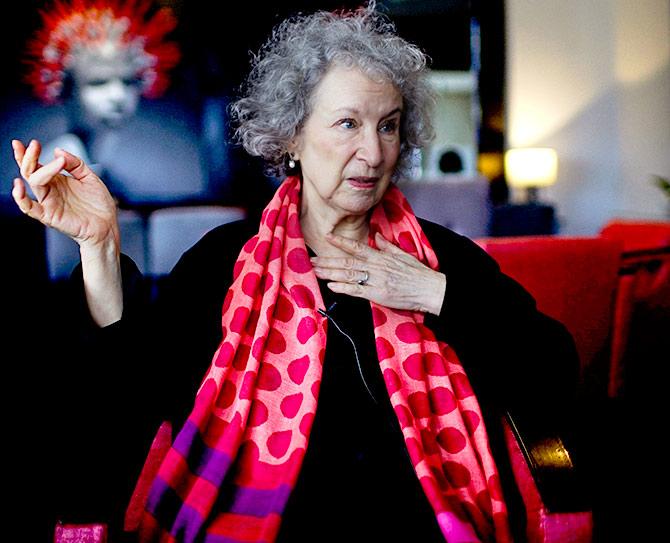 Author Margaret Atwood could not make it to the Golden Globes for 'health reasons'.
Photograph:

Alexandre Meneghini/Reuters

.
In a year that will forever be remembered as the one when Hollywood's women came together in solidarity to challenge the industry's chauvinism, actress Elizabeth Moss's speech at the Golden Globes will also be remembered as one of the most stirring ones.
Moss won the Golden Globe for the Best Actress in a Television Series - Drama for her role in The Handmaid's Tale.
The series, which also won the Golden Globe for the Best TV Series - Drama, is based on Booker Prize-winning author Margaret Atwood's feminist dystopian novel of the same name.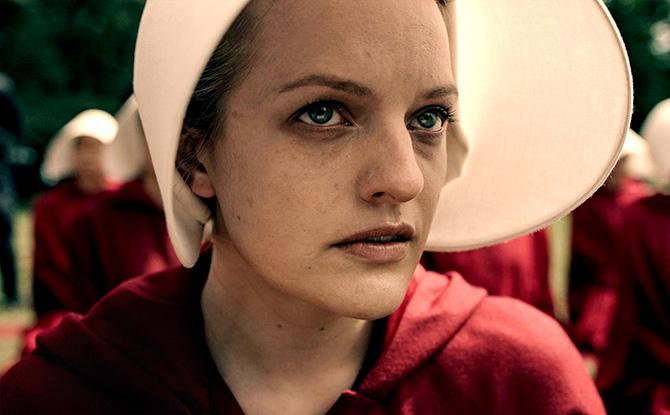 Elizabeth Moss as Offred in The Handmaid's Tale.

The Handamid's Tale was first published in 1985.
It is set in a near-future totalitarian, Christian theonomy that has overthrown the United States government. The novel is about the journey of handmaid Offred, played by Moss in the TV series.
The maid's name is Offred, which is the possessive form 'of Fred', because handmaids in this dystopian world are forbidden to use their own names and must be identified by the possession of those they serve.
The novel explores themes of women in subjugation, the misogyny in a patriarchal society, and how these women gain individualism and independence.
The Handmaid's Tale, which earned a Booker Prize-nomination among other accolades, came to Hulu as an award-winning series after earlier adaptations into a film, an opera, and other media.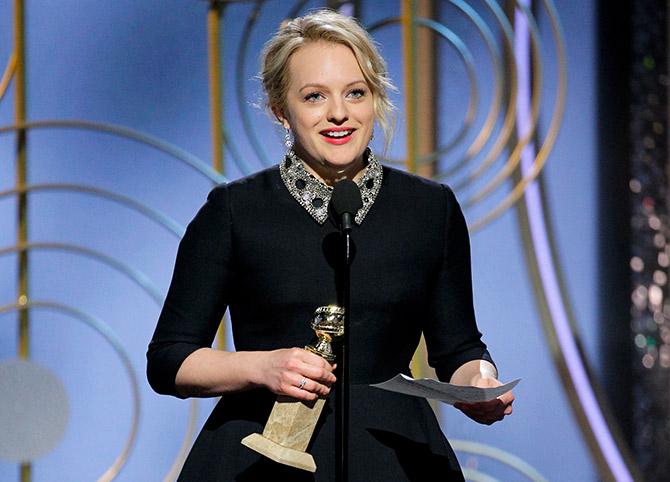 Elizabeth Moss delivers her Golden Globes acceptance speech.
Photograph: Paul Drinkwater/NBCUniversal via Getty Images.
After issuing her thanks at the Golden Globes, Moss said, 'This is from Margaret Atwood: "We were the people who were not in the papers. We lived in the blank white spaces at the edge of print. It gave us more freedom. We lived in the gaps between the stories."'
She added, 'Margaret Atwood this is for you and all of the women who came before you and after you who were brave enough to speak out against intolerance and injustice and to fight for equality and freedom in this world.
'We no longer live in the blank white spaces at the edges of print. We no longer live in the gaps between the stories. We are story in print, and we are writing the story ourselves. Thank you.'