Avantika Debnath's book The Bridal Pyre tells the story of Meera whose life takes a tumultuous turn after marriage.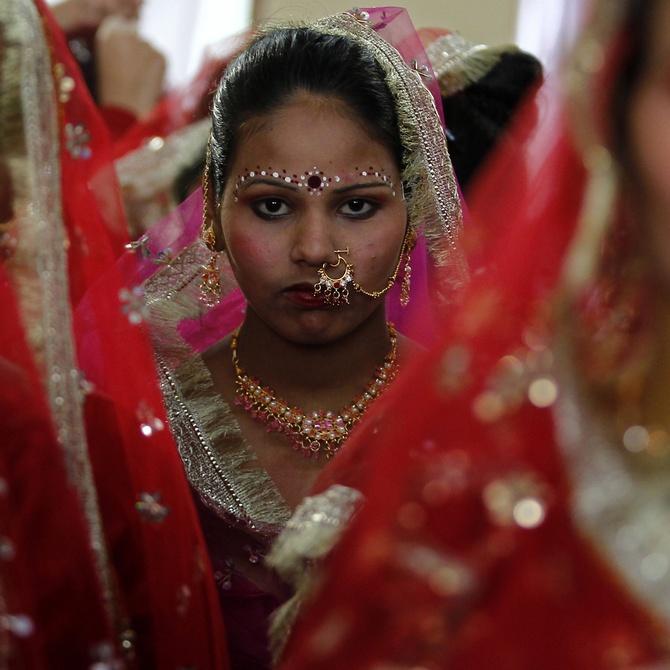 What happens to a girl after she gets married?
Does she get a charming partner who treats her like the apple of his eye or does she get torn between her priorities, everyday challenges and responsibilities as a daughter, daughter-in-law and wife?
Author Avantika Debnath introduces us to Meera, a young Indian girl and narrates the story of her life before and after marriage in a book titled The Bridal Pyre: Nainam Dahati Pawakah (inset, below).
Meera's challenges are real, Debnath says, the kind every woman born and raised in a third world country has to put up with.
The protagonist is mistreated by her husband, her in-laws and several other people in power.
Does Meera succumb to the pressures of society or does she come out a winner?
We bring you an excerpt from the book to read.
---
Love" has always been a phenomenon in demand.
Everyone wants love, everyone wants to be loved, and everyone wants to be loved unconditionally.
I was under the impression that I was being loved unconditionally. But today as I stand at the delta of destitute I wonder how could I be so silly.
I was seeking unconditional love from a man who had just stared with putting forward a rally of conditions right in front of me, so that he could love me unconditionally. I was not a child or a teenage. I was a grown up.
This was certainly a ripe age to recognize people and their intentions.
This was an age at which you become smart enough to read between the lines, then how could I not read even that one word that was clearly put forward me in bold letters
and underlines -- "DANGER"
I did not read it, because I did not want to read it.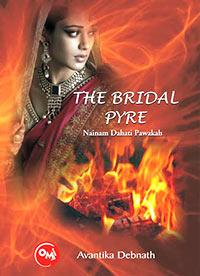 Just like any other girl, I was trapped in the net of true love.
The love which was never there. It was just a mirage.
The more I ran towards it, the more it went farther.
And to cross the distance, every time I was required to give up on something or the other which was very dear to me.
I now realize that I knew more about love when I was fifteen years old than what I perceived of it ten years after.
I was capable of understanding that true love doesn't demand sacrifices.
It just loves without looking for anything in return. The way I loved someone years ago. But his presence or rather his absence in my life taught me a lot.
His presence, though very short, though very superficial had introduced me to the heavenly feeling of love.
Years ago, as my school life ended, and I knew I would never see him again, I had promised to myself that I would never let myself fall in love again.
The pain of separation, the pain of not being able to see the one you love is beyond human endurance. But after a prolonged period of 10 years, I forced myself with all my strength to pull out those feelings from my heart and shower on the man I was about to marry. I admit it with full faith.
I struggled throughout my courtship to make my would-be husband fall in love with me unconditionally, which he claimed he did.
I however know, I was stretching myself beyond limits to make him do what he claimed to be doing.
"I love you, Meera. I really do."
He said it five times a day.
At times I would be fooled in believing that he really meant what he said.
But, deep in my heart, I knew he didn't.
His repeated claims just made me hope that the "unconditional love" that he so loudly claimed will someday find a way into his heart.
Someday he will understand what unconditional love is and in that blind hope I submitted to all his conditions.
I gave up everything I didn't know I could survive without, with just one hope, the hope of finding the warmth of true and unconditional love in the core of a frozen heart.
In a heart that doesn't even know what love is, let alone the true and unconditional form of it.
****
"Meera, I know things aren't going the way I promised, but it's just a matter of a couple of weeks. I have my visa stamping tomorrow. Once we get the visa, we are ready to fly away. You can manage till then, can't you?"
"Yes, of course." I nodded with a smile, trying to make up for causing him tears in the afternoon.
We were done with dinner. He was going through the documents that he needed to carry for the visa interview. He was training me for the interview as well.
At that time I couldn't really understand the gravity of that interview.
Abhi had been in the United States for six years. He has a job there. Why on earth was he so worried about this formality interview?
"Formality interview" well, that is what it was told to me during all this time.
I was never told what exactly the outcome of this interview can cause to me.
I opened the wardrobe while Abhi tried to mug up the answers to typical H1 stamping questions asked at the consulate window.
"Meera, what are you doing?" exclamations.
"Can't you see I am preparing for the visa interview? You are distracting my attention."
'And how exactly am I doing that?'
No, I didn't ask him this question, I just wondered in my mind. Asking him anything only led to…. Yeah, you got it right, exclamations!!
More exclamations!!!!!!!!! Even more!!!!!!!!!!!!!!!!!!!!!!!!!
So I had just dropped the idea of asking him anything, for lifelong because it didn't take me long to understand that I was trapped, indeed for lifelong.
"I am just checking what sarees I should take to USA with me."
"Sarees? To USA? Why?"
"To wear…"
"Oh c'mon. You aren't going to wear these aunty types in the Unites States. I am utterly pissed off with you roaming around me like a behenji."
"But I thought you liked sarees and that is why I have been wearing sarees all this while."
"No way, Meera!" back to exclamations. "I am from the US…. You know… The United States of America. I want my wife to look really glamorous. You are going to be an American wife after all. You aren't going to wear sarees, please."
"But, the way your family members were talking about my clothes in the morning…."
"Oh please leave that aside. If I had wanted a wife like Bulbul or didibhai, I would have asked my parents to look for a bride for me from this small town itself, I wouldn't have found you out."
"Then why didn't you protest?"
"Look Meera, you wear a saree because my mother, my father, my relatives and my neighbors want you to wear a saree. And you will keep doing that as long as you are in this house. You will have to abide by whatever they tell you, please don't expect me to "protest" because my parents have given birth to me and brought me up so I am never ever going to tell them anything….whatever be the situation.. If they are right, they are right…. If they are wrong… they are still right. It's just a matter of a month maximum, so be quiet and do whatever my parents want you to do. This is not your city; this is a small town so things are going to be different. I know you are very flexible in nature and you certainly will be able to pull it off. Even I don't like a lot of things my parents do or say, but my parents have given birth to me and brought me up. Now, I saw how your face dropped when they were talking about your mom. And then you looked at me expecting me to 'protest'. You are married now, for heaven's sake. You don't have to be sensitive to what people talk about your parents. You belong to this house.Your chapter with them is over. If you want to misbehave with my mother for this petty reason, I will not entertain it. I mean, c'mon.