The explosive highlights from Jaipur Literature Festival 2018.
The Jaipur Literature Festival which commenced January 25 came to a close on January 29.
Held at Diggi Palace, Jaipur, the festival brought together some of the best authors, literature and art lovers over five days.
From actor-turned writers like Soha Ali Khan to student activists like Gurmehar Kaur and bestselling writers like Ashwin Sanghi and Amish Tripathi, the festival welcomed all to debate and discuss.
Among the wide range of topics discussed at the four` day-event were issues related to environment, India's relationship with China and media censorship.
The fest ended with a hard-hitting session on the popular #MeToo campaign, spearheaded to highlight the prevalence of sexual assault and harassment against women.
"Abuse of power is done dominantly by men, then they ask what do we do?"
"My advice to all men is just sit back, keep quiet and listen to what we have to say. If you really want us to believe that men actually do not have it easy, then just sit, listen and lose this debate," journalist Ruchira Gupta said.
****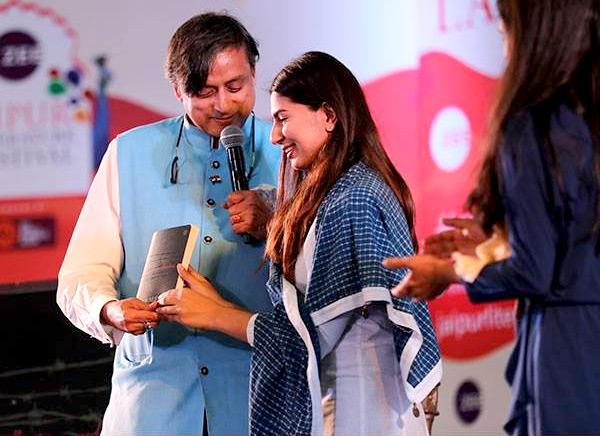 Shashi Tharoor launches Gurmehar Kaur's book Small Acts of Freedom.
All photographs: Kind courtesy Jaipur Literature Festival
Shashi Tharoor, who has written 16 books, was in conversation with poet Arundhati Subramaniam, and talked about his new book Why I Am a Hindu.
He said Hinduism was totally compatible with a modern, liberal and pluralistic society and was in many ways almost the "perfect" religion of the 21st century.
"Hinduism is not a faith of absolute certitudes... How such a wonderfully capacious faith so open, so classically liberal in that sense can be reduced by some into a badge of identity akin to that of a British hooligan, reducing our wonderful metaphysics to a chauvinistic rampage, I don't know," he said.
The time had come, he said, to take Hinduism back to the "real" Hindus.
"There are a lot of people going around expressing thoughts, condoning actions in the name of Hinduism that most Hindus starting with the likes of Swami Vivekananda would not recognise," he said.
Mr Tharoor, who has written 16 books, was in conversation with poet Arundhati Subramaniam, and talked about his new book, 'Why I Am a Hindu'.
He said Hinduism was totally compatible with a modern, liberal and pluralistic society and was in many ways almost the "perfect" religion of the 21st century.
"It is being reduced and traduced into something that it is not. We need to have a serious taking back of Hinduism and facing up to what it teaches because very often the alternatives that are being taught are actually dangerous to our social peace and cohesion," he said.
"If indeed people are willing to immolate themselves over a film that they have never seen or burn buses and attack school children to protest somebody else's freedom of expression then there is something wrong with our society and we have to understand that answers need to be found," Mr Tharoor said.
These people, he added, were "anti-Hindus".
"Instead of punishing themselves which the likes of Gandhi and Vivekananda would have approved of, the people are going around punishing others, attack others, write against others, lynch others. They are the anti-Hindus," he said.
****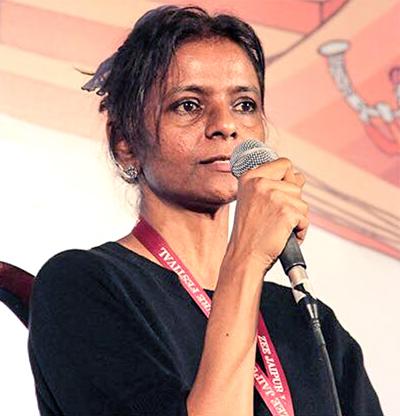 Indian American writer Sujatha Gidla made some scathing statements about Mahatma Gandhi.
Gidla described Gandhi as a "casteist and racist" who wanted to preserve the caste system and paid lip service to Dalit upliftment for political gain.
Gandhi only wished to "prettify" the caste system, the New York-based Dalit writer said at the Jaipur Literature Festival.
"How could one say Gandhi was an anti-caste man?
"He really wanted to preserve the caste system, and why he paid lip service to the upliftment of untouchables is because Hindus needed a majority against Muslims for political representation in the British government.
"That was the only reason Hindu leaders ever took up caste issues," Gidla said.
The author of Ant Among Elephants: An Untouchable Family and The Making of Modern India was speaking at a session titled, 'Narratives of Power, Songs of Resistance'.
To validate her argument, she recalled an episode from the political leader's time in South Africa where he said "black" people were "kafirs" and "losers".
"In Africa, when they were fighting against the British for instituting the passport... he said, 'Indians are hard working people, they should not be required to carry these things. But, black people are kafirs, losers and they are lazy, yes, they can carry their passport but why should we do that'?" she recounted.
"Gandhi was very casteist and racist indeed and any redblooded untouchable will know what Gandhi's real intentions were," she added.
***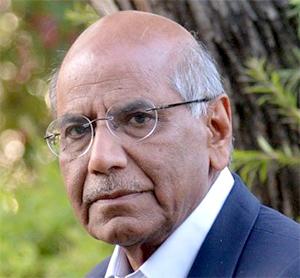 Former foreign secretary Shyam Saran discussed China's growing influence in Nepal and Sri Lanka.
He said the world has changed and it is no longer possible to say "this is my backyard and only I will
rule here".
"You must compete with China in being the best partner that you can be… Why can't you increase your influence by offering the best opportunities to your neighbours?" he asked.

Saran expressed confidence in India's capabilities and said the country has the wherewithal to overtake the Communist giant.
"I believe if there is one country which has the population, the area, the capabilities to not only catch up with China but also to overtake China, it is only India. There is no other country in the world which can do that," he asserted.
***

Writer and journalist Victor Mallet mentioned how Indians are killing the Ganga and the river, in turn, is killing them.
Mallet highlighted an attitude of neglect towards the river.
"Indians worship rivers, particularly the Ganga, because of its life-giving properties. Rivers give water and have spiritual significance. If you kill the life-giving force, you kill divine nature," he said.
"The Ganga is a living river. Indians are killing the Ganga, and the Ganga in turn killing Indians. This is what is happening," he said.
Speaking at the session 'River of Life, River of Death: The Ganges and India's Future', he recalled that Prime Minister Narendra Modi during his 2014 Lok Sabha election campaign had praised the river and promised to organise a clean up its polluted water.
****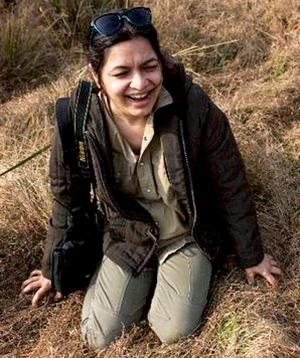 Environmentalist and author Prerna Singh Bindra pointed how anyone questioning the government's development strategy would be called an "anti-national" and called for a rethink of the policy.

Speaking at a session titled "In Denial: Betrayals of the Earth" at the ongoing Jaipur Literature Festival, she noted that despite having a "culture closely linked to the environment, we destroy it".
She said the current government rested a lot on nationalism and on its symbols.
"As an environmentalist if you say you prefer tigers over highways or you say this forest is important you can't have an eight-lane highway cutting through it, you will be called an anti-national, because you are coming in the way of what is considered development," Bindra said.
"But isn't it being patriotic to have clean air and environment, good hygiene? I would want this government to rethink," the author of The Vanishing: India's Wildlife Crisis said.
Author and journalist Jeffrey Gettleman said it would make a difference if Prime Minister Narendra Modi wrote about issues on Twitter.
He said Modi was a huge figure in people's imagination, and the criticism was that he could do more with it.
"When the air pollution was bad in Delhi, he was silent. He usually communicates through tweets and he didn't say anything at a time when AQI level was 500-600. And there was silence from the PMO.
"And a lot of people tell me why doesn't he write about these things, he can tell people what they can do to cut down on our energy consumption, turn off the lights, take a metro, share a car," the author of Love, Africa said.
****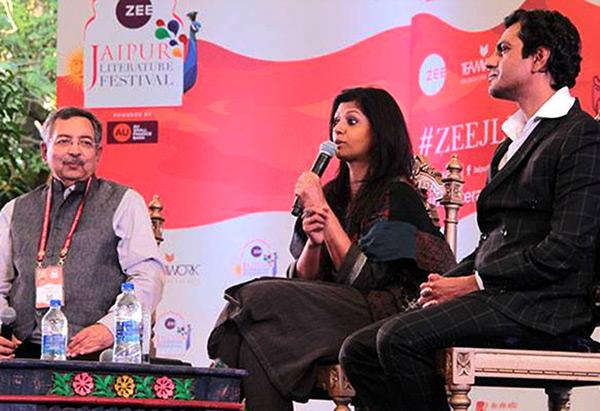 Actors Nandita Das and Nawazuddin Siddiqui discuss censorship while promoting their film Manto at the festival.
Actor-filmmaker Nandita Das said the concept of censoring films by a board is "faulty".
Das, asserted that a handful of people cannot decide what an entire nation wants to see.
The 48-year-old film personality who was promoting her film Manto said it was very "dangerous" that some self-proclaimed custodians of culture were telling people what was right and wrong.
"Larger censorship issues are coming up now. If art has to flourish, it needs freedom. The whole concept of a censor board and to censor films in itself is faulty. How can a handful of people decide what all of us as a nation want to see?," she said.
"They are actually undermining the audience. They are belittling you (audience) by saying that we know what you should watch and should not watch. If we are not going to fight for our freedom, who will?" she asked.