From sports to history, Rediff reader Sabyasachi Dutta shares a selection of books for you to add to your reading list in 2020.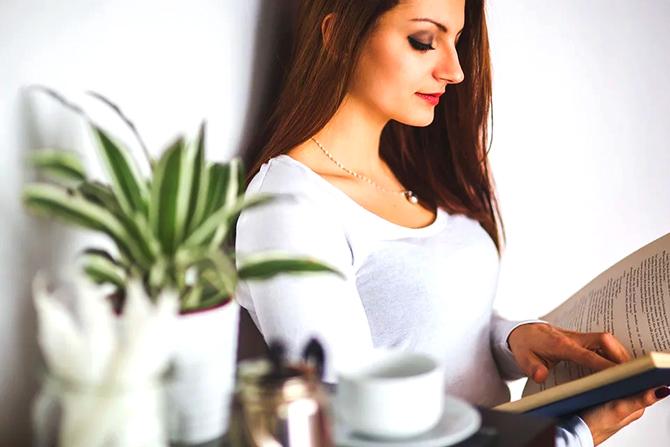 Until some years ago, professional social media site LinkedIn used to have a 'Reading List' of books that could be activated and made visible on one's profile.
Being a voracious reader I loved that application and used to update my own list regularly.
It also used to be a bellwether of what's in vogue and who liked what. But, sadly maybe for business reasons it has been discontinued.
In this era of PUBG and social media, I hope we succeed in driving home the point of reading good stuff to the mass in general and to the millennials in particular.
Here's my selection of 10 must read books for 2020, in no particular order:
1. The Infinite Game by Simon Sinek
This is the latest book from the New York Times bestselling author of Start With Why (2009), Leaders Eat Last (2014), Find Your Why (2017) etc.
Finite games, like football or chess, have known players, fixed rules and a clear endpoint. The winners and losers are easily identified.
Infinite games, like business or politics or life, have players who come and go, games continue with no finish line. The rules of an infinite game are changeable and have no definite conclusion.
There are no winners or losers -- only ahead and behind.
Simon extrapolates this to business strategy by enquiring: Are you playing the finite or the infinite game?
In the infinite game, he then applies game theory to explore how great businesses achieve long-lasting success.
This book definitely grabs attention. Subject matter looks intriguing and how it's dealt generates curiosity. A must read for 2020.

2. The Tatas: How a Family Built a Business and a Nation by Girish Kuber

The Tata story began in 1822 almost two hundred years ago when a boy -- Nusserwanji was born in Navsari, Gujarat.
The young man later moved to Bombay to start a business and as they say rest is history.
That's how the house of Tatas -- valued excess of $110 billion today -- was formed.
This book -- winner of the Gaja Capital Business Book Prize 2019 -- is probably the only holistic compendium that tells the entire Tata story.

3. Why We Sleep - Unlocking the Power of Sleep and Dreams by Matthew Walker, PhD
This book is an international bestseller.
It touches upon the mysteries of sleep by a leading expert professor Matthew Walker, director of UC Berkeley's Sleep and Neuroimaging Lab.
It has garnered encomiums from none less than Bill Gates apart from millions worldwide.
The book is of deep personal interest also as it delves into insomnia -- an area of concern for me, and am sure several others as well.

4. Mortal Republic: How Rome Fell into Tyranny by Edward Watts
In 12 chapters, Mortal Republic by award winning historian Dr Edward J Watts, traces the Roman republic's metamorphosis into an autocracy.
A functional republic with superior military and political nous, how the Roman empire slowly decayed as its institutions became dysfunctional, internecine quarrels ballooned leading it to wither away into oblivion.
For those of you who are extremely fond of history, this book will be exciting to read.
5. The Longing for Less: Living with Minimalism by Kyle Chayka
In this materialistic era where we often observe a never ending greed for more, many contrarian voices have emerged that stresses 'less is more.'
When you get busy in the frenetic 'rat race' even the winner ends up being a 'rat'.
There comes a stage in our lives when you willingly give up the lure of fake glamorous lifestyle for silence and secluded individual space.
This book makes for a fantastic subject and will make you look at priorities differently.

6. Miracle Men by Nikhil Naz
It is often heard that India is a country where 'religion divides but cricket unites.'
If you are eager to savour fascinating 'off-the-record' stories and behind-the-scene moments of India's historic 1983 World Cup triumph, this book will interest you.
Interestingly, back then, the bookmakers had placed abysmal odds at 66:1 of India winning the tournament.
But then our 14 'miracle men' -- including Sunil Valson who unfortunately never got a chance to play -- beat the odds and created history.
In a few months from now, a Bollywood film based on this event will hit the theatres and you'd definitely want to know everything about the game that gave us global attention.

7. Animalia Indica: The Finest Animal Stories In Indian Literature by Sumana Roy
We grew up listening to the stories of Panchtantra and the Jataka Tales that this generation of millennials arguably are never going to relish.
Animals speaking and behaving like normal humans in those stories were never questioned by kids of that generation, unlike now.
In Animalia Indica, Sumana Roy has assimilated a melange of 21 best possible fictions featuring animals.
It includes Munshi Premchand's A Tale of Two Bullocks, Rudyard Kipling's Rikki-Tikki-Tavi to RK Narayan's A Horse and Two Goats and the very contemporary Vikram Seth's The Crocodile and the Monkey.
Some of you may have read these stories individually but you cannot miss the incredible collection.

8. 5000-1: The Leicester City Story by Rob Tanner
As a football fanatic, missing the English Premier League or Champions League games are akin to serious crimes. Hence this one makes the list.

The fairy tale story of Leicester City winning the English Premier League 2015-16 season when the odds happening of it was 5000-1 is immortalised in this book.
How an underdog team from almost nowhere humbled the fancied 'Big 6' to lift the trophy has been forever etched as real life dream-come-true in the sporting annals.
Football fan or not, this book will inspire you.

9. The Forest of Enchantments by Chitra Banerjee Divakaruni
This 2019 book is a brilliant retelling of The Ramayana -- revered by millions across the world.
What's interesting is the book is told from Sita's point of view.
In a male-dominated world, the bestselling book reminds us how women struggle to retain their freedom and independence.
Definitely worth a read.

10. Nastik Panditer Bhita (Bengali) by Sanmatrananda
The thriller revolves round the life of Atish Dipankar, an 11th century Buddhist monk, scholar and explorer to Tibet.
A travelogue with a dash of history splashed over, this Bengali book should be on your wishlist too.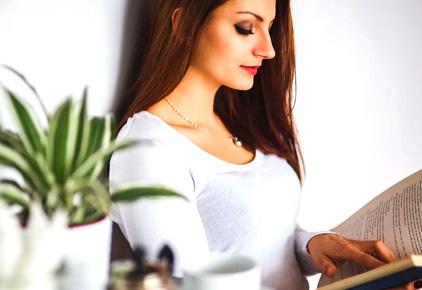 ---
Mumbai-based Sabyasachi Dutta is managing director of a Scottish company in India. He can be contacted on ga@rediff-inc.com.
---