Their collections were fresh, whimsical and totally adorable.
Photographs: Hitesh Harisinghani/Rediff.com
You know what they say about the first day, first show... it sets the mood for what is to follow.
Lakme Fashion Week chose to begin with five talented labels helmed by Mohammed Mazhar, Anvita Sharma and Asit Barik, Padma Raj Keshri, Helena Bajaj Larsen and Ayushman Mitra.
It was inspiring to note that they came from all over India -- Ara in Bihar, Saharanpur in Uttar Pradesh, Delhi and Kolkata -- while one of these debutant designers is based in Paris.
What's connects them is their passion and unique vision.
Take a look: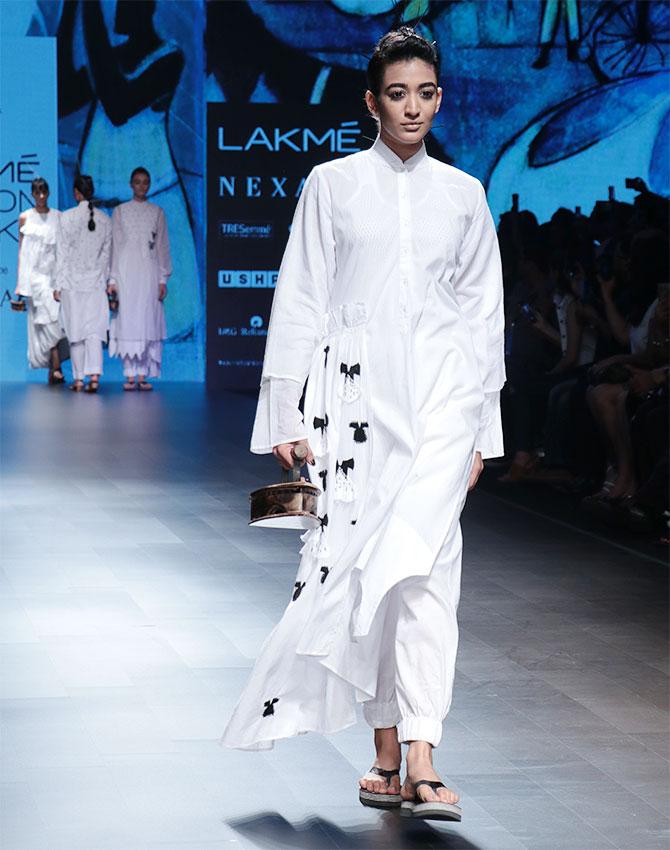 IMAGE: Mohammed Mazhar's collection is inspired by the hard work he has witnessed at Mumbai's famed Dhobi Ghat.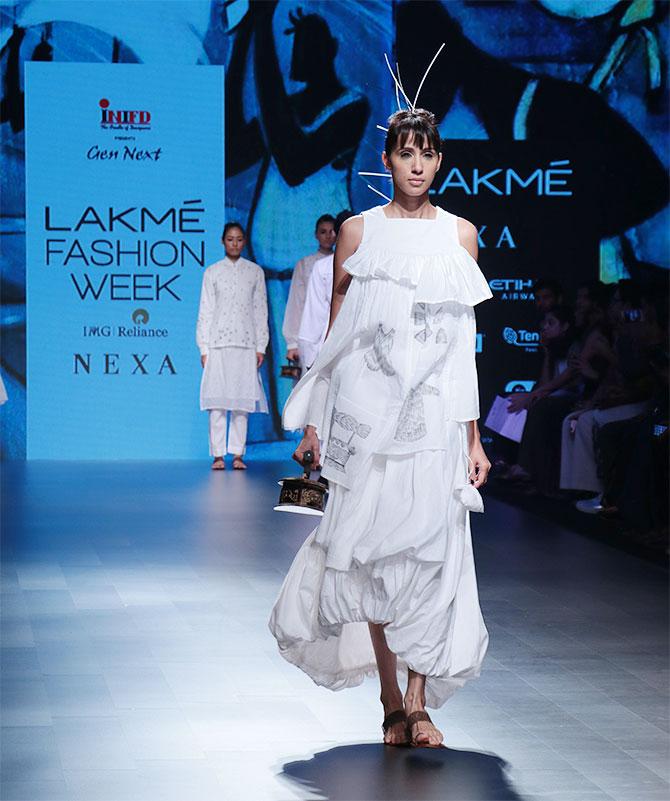 IMAGE: Alicia Raut is always a joy to watch on the runway.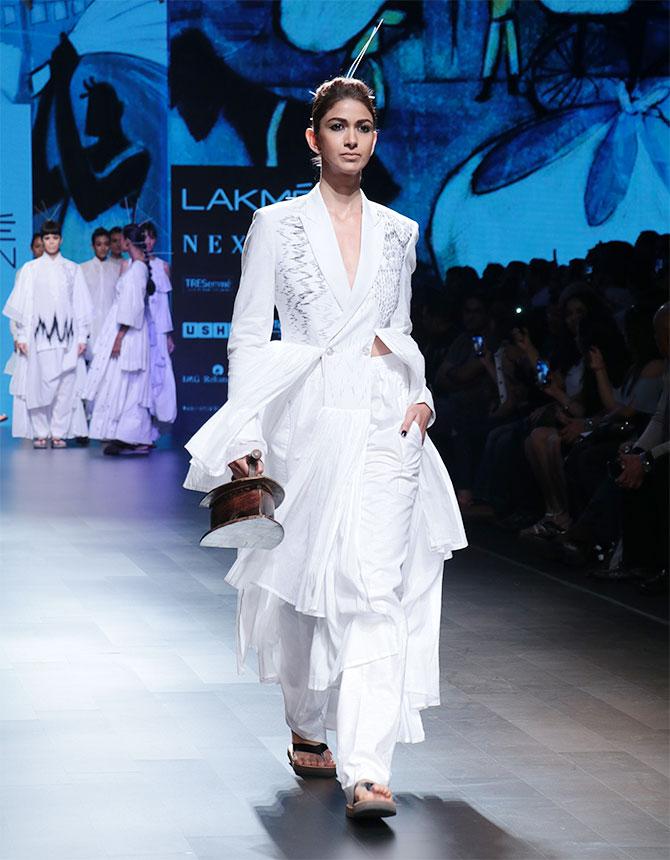 IMAGE: Mazhar's collection is dominated by pristine, cool whites.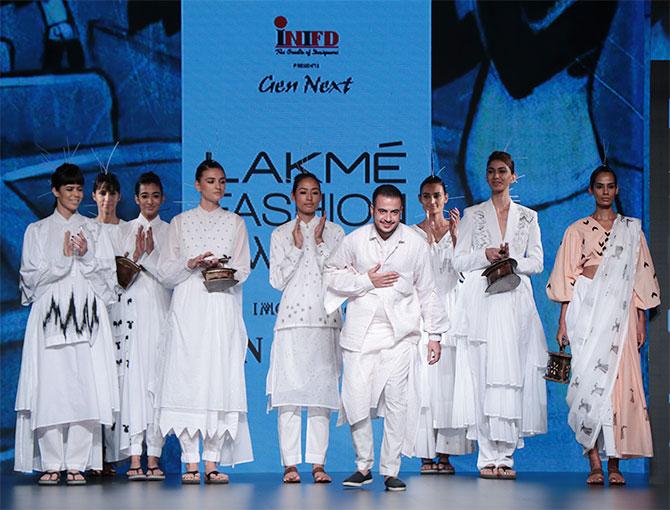 IMAGE: The 27-year-old designer from Sharanpur, Uttar Pradesh, looks pleased with the response as he takes a bow.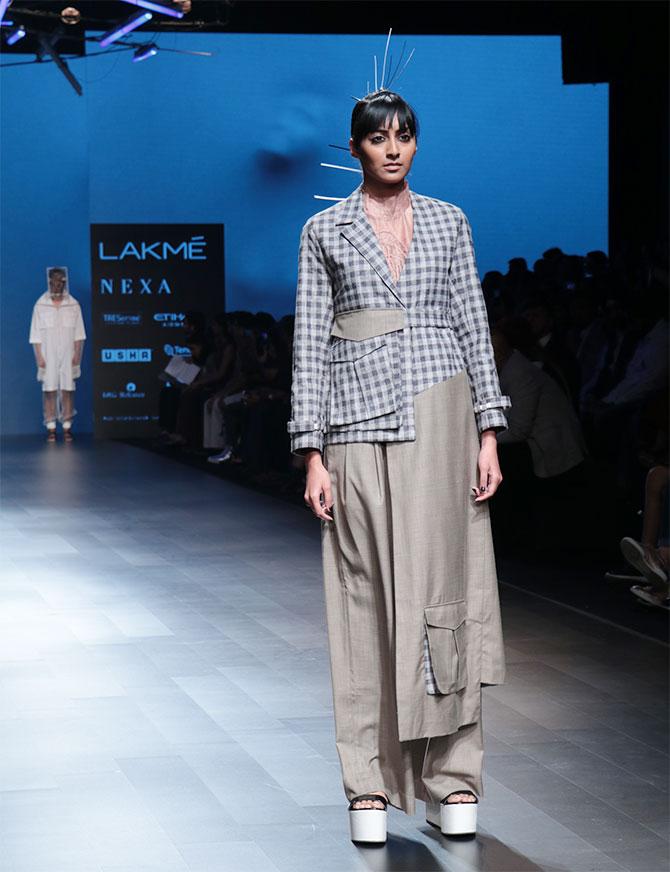 IMAGE: Designers Asit Barik and Anvita Sharma pride themselves on their gender-neutral designs.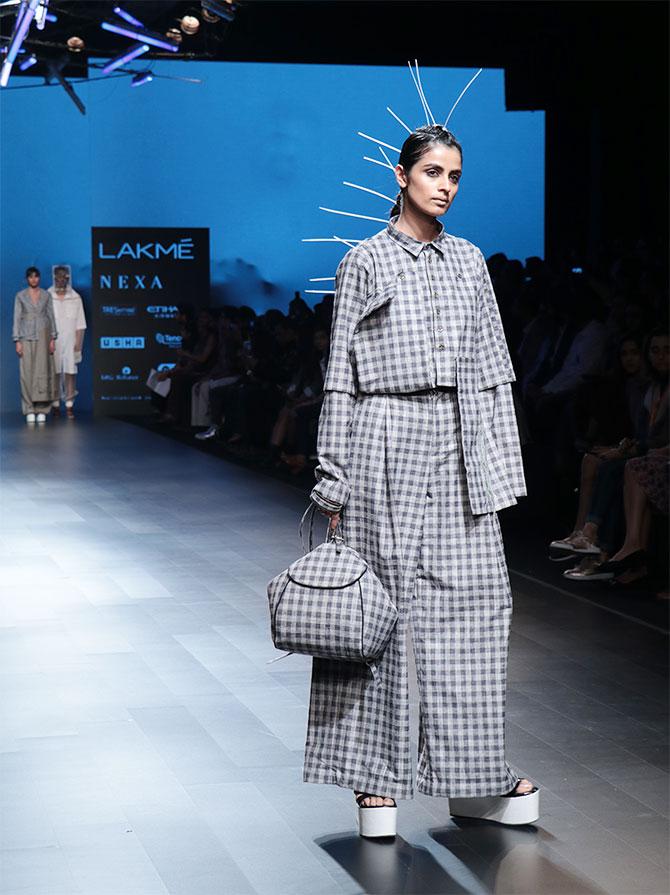 IMAGE: Their label, Two Point Two, encourages people to express themselves through what they choose to wear.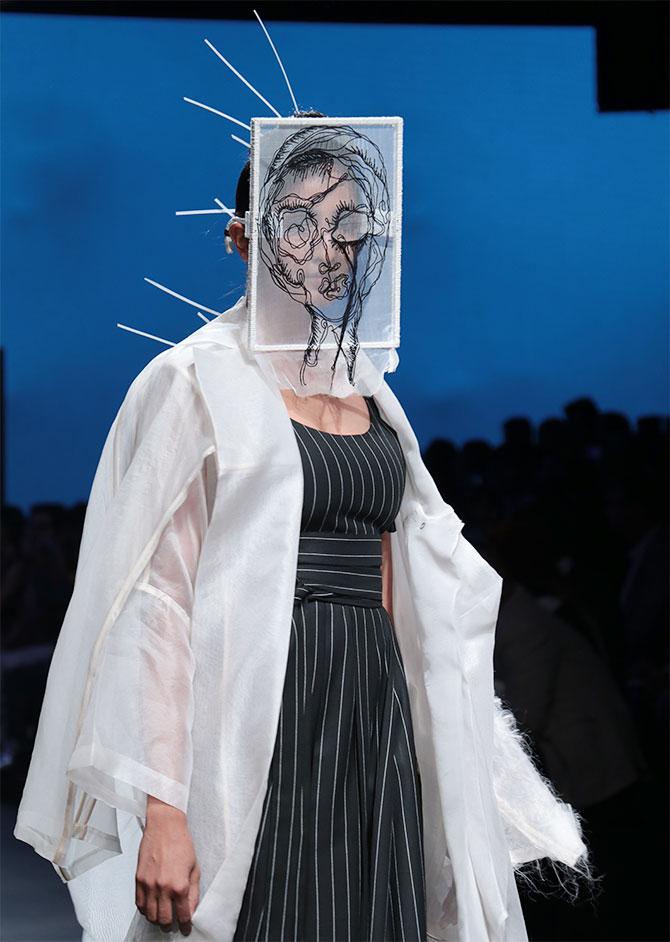 IMAGE: They have based this collection on fabrics like cotton, silk organza and poplin for a 'light summer feel'.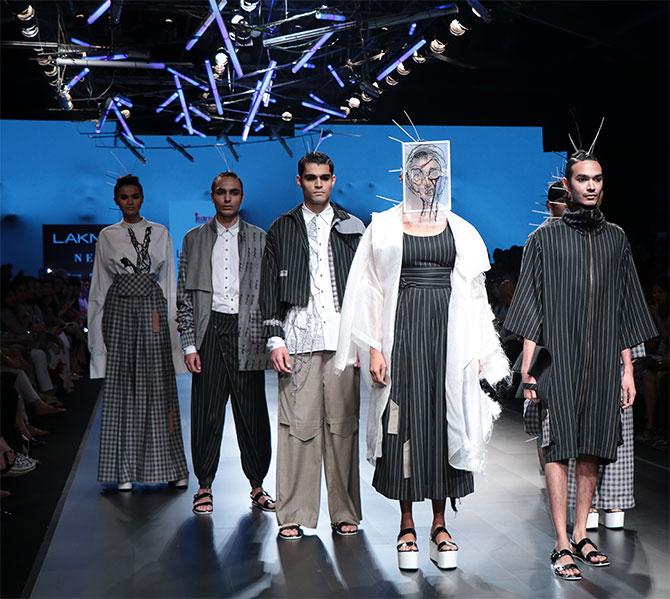 IMAGE: Checks and stripes play with plain material to create an engaging collection.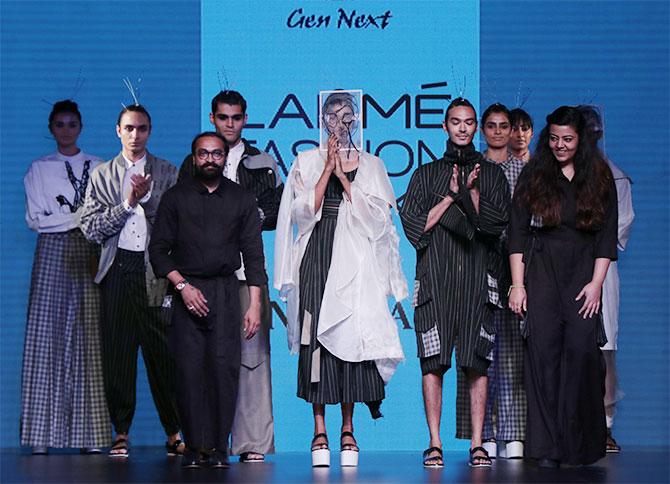 IMAGE: The Delhi-based designer duo takes a bow.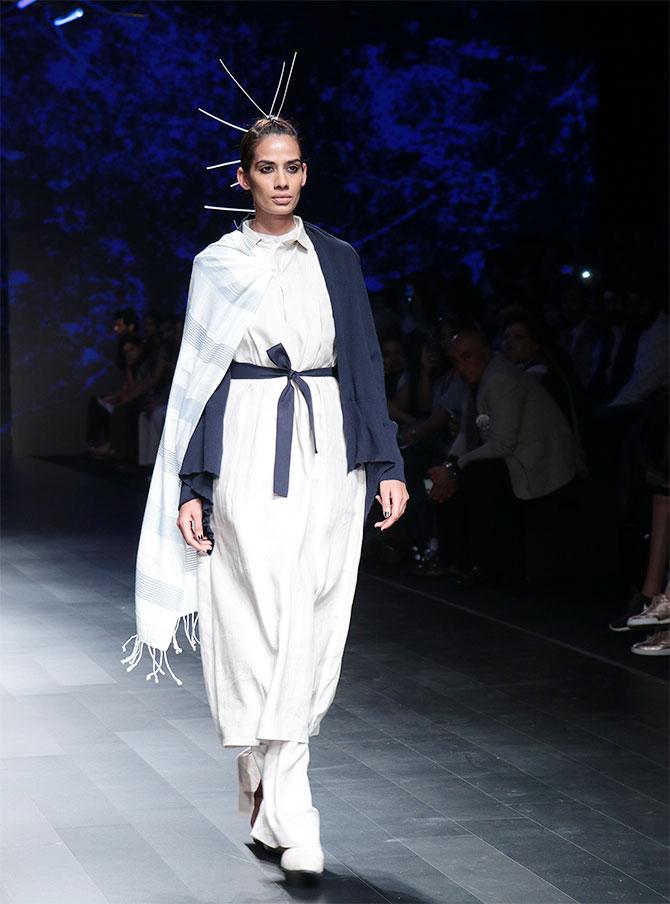 IMAGE: A double graduate from NIFT and NID, Padma Raj Keshri finds inspiration in the still environs of Ladakh for his LFW debut.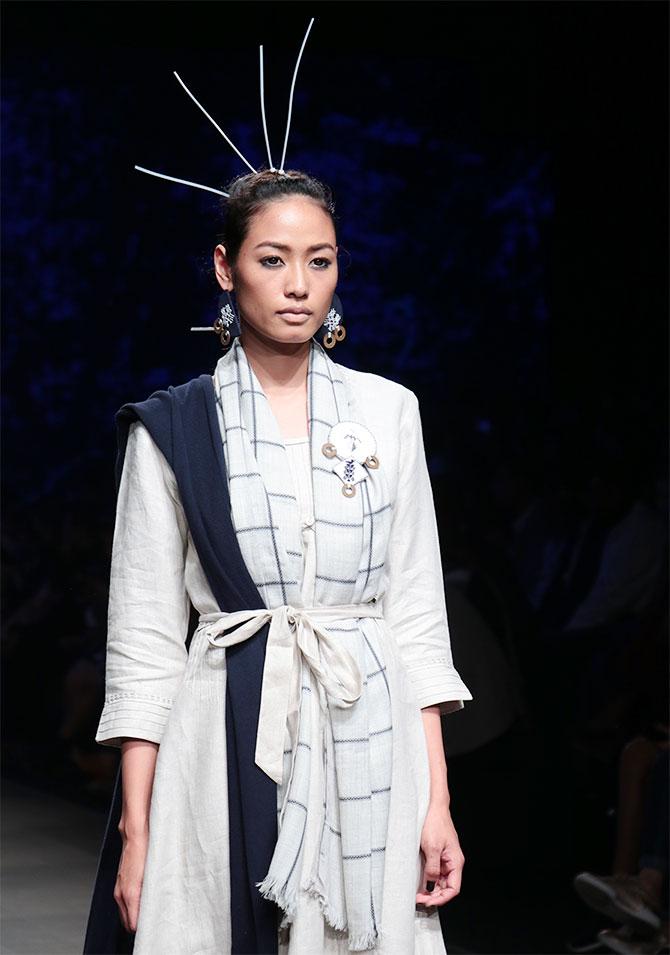 IMAGE: Keshri, who likes playing around with wool, has used both yak wool and pashmina in this collection.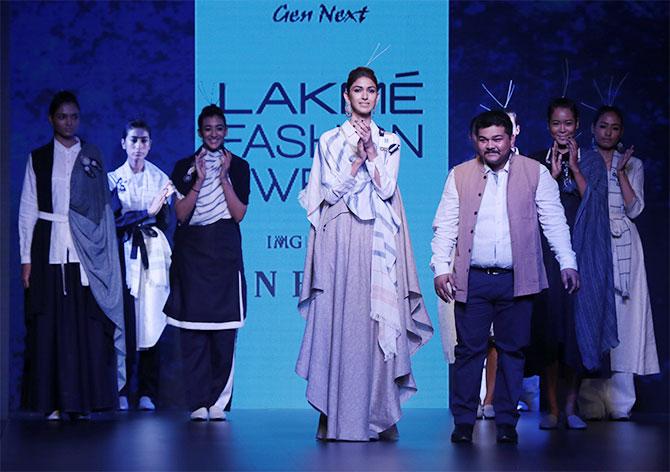 IMAGE: The 26-year-old designer, who works out of Ara, Bihar, has just one design philosophy: He'd like people to feel carefree when they wear his clothes, he tells Verve magazine.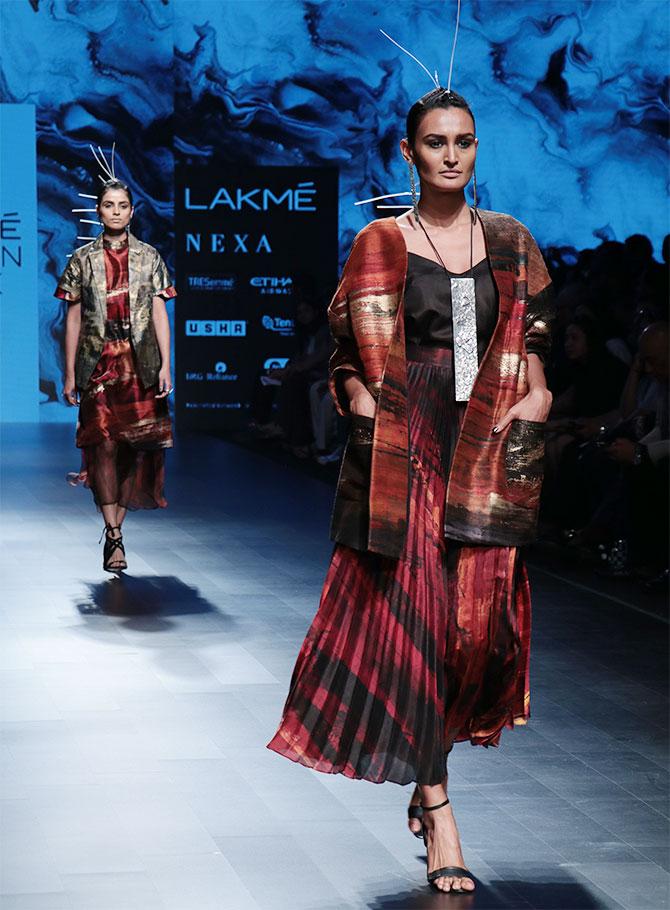 IMAGE: Did you know this material has been hand-painted? That means each piece is unique and that is the USP of Helena Bajaj Larsen's collection.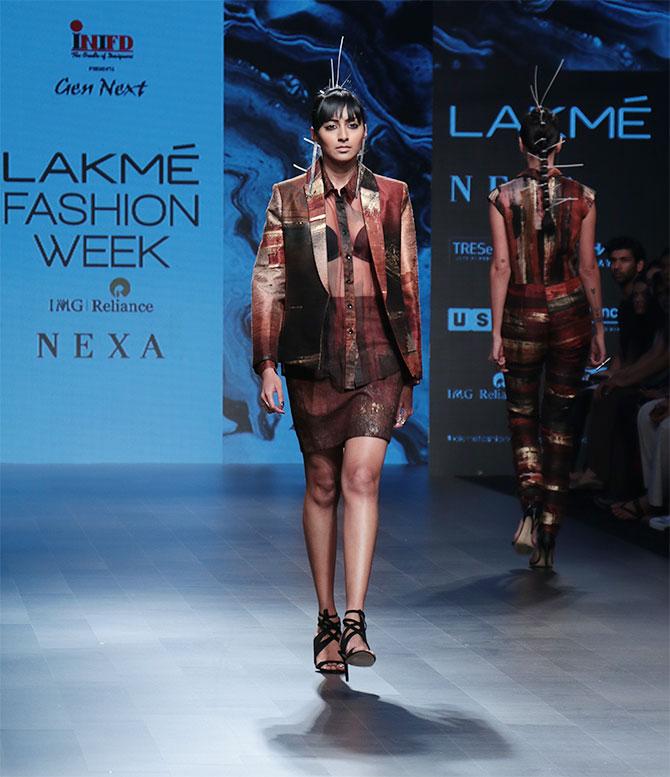 IMAGE: Just 22, Paris-based Helena is one of the youngest designers to present her work at the Lakme Fashion Week.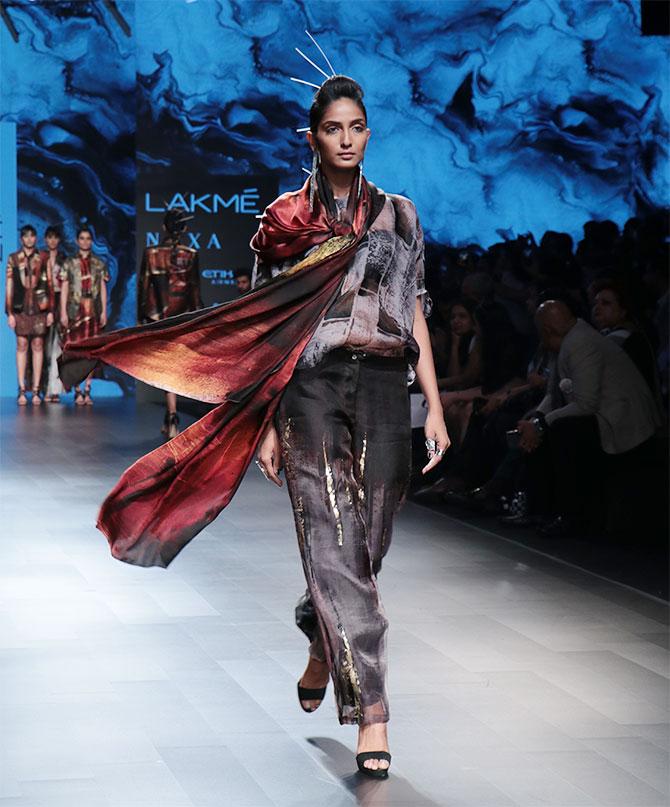 IMAGE: She prefers using minimalist silhouettes to showcase the craftsmanship of the material she uses.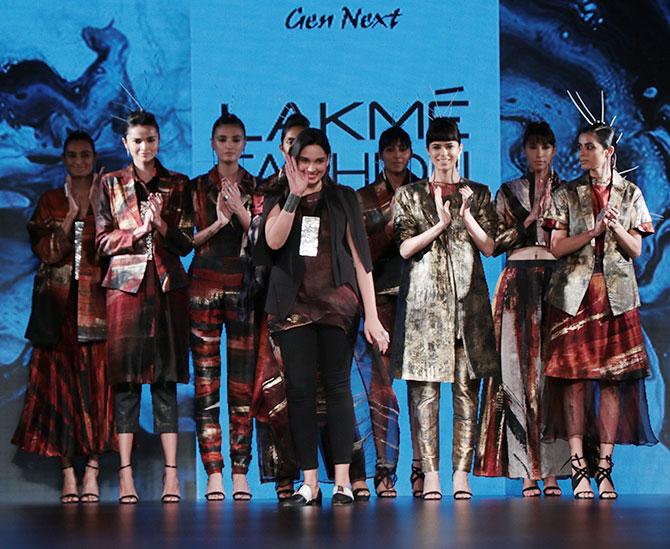 IMAGE: Her colour palette for this collection has ranged from sharp metallics to beautiful autumn hues.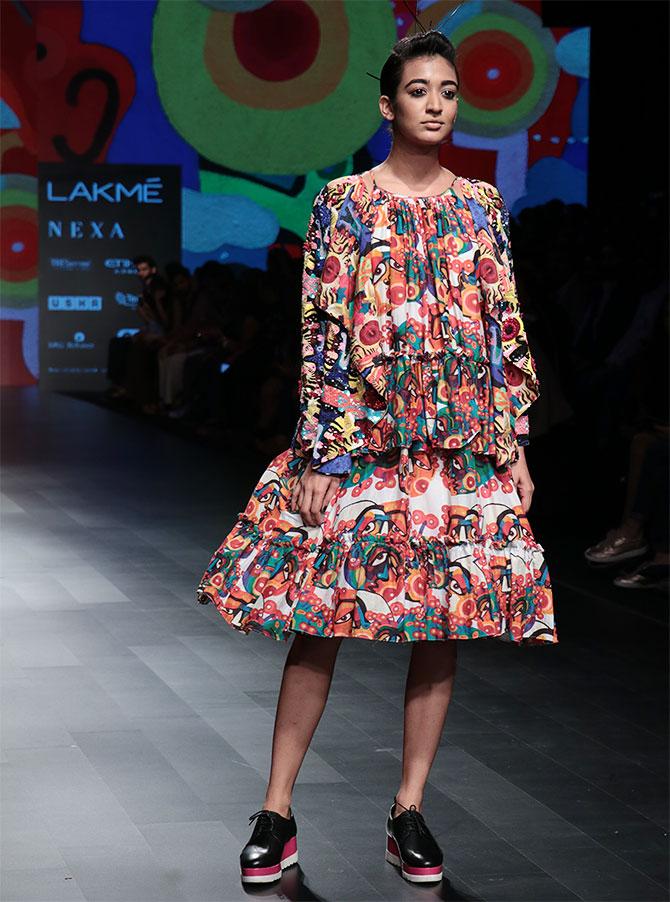 IMAGE: Ayushman Mitra has derived inspiration from his own paintings to created a vibrant, summery, limited edition collection.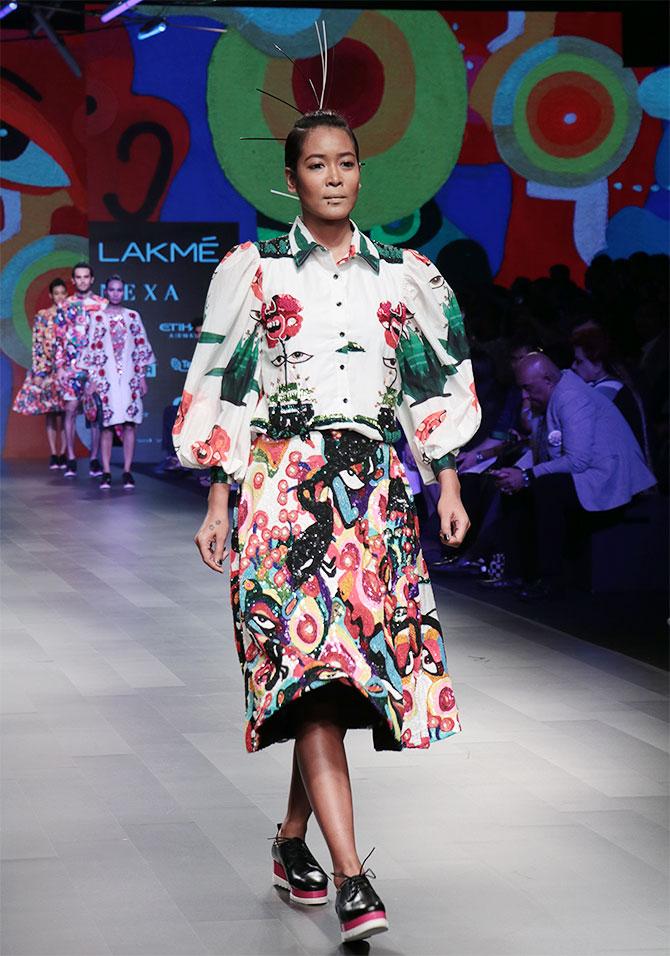 IMAGE: Art, he believes, should not be limited to the canvas but worn as a statement as well.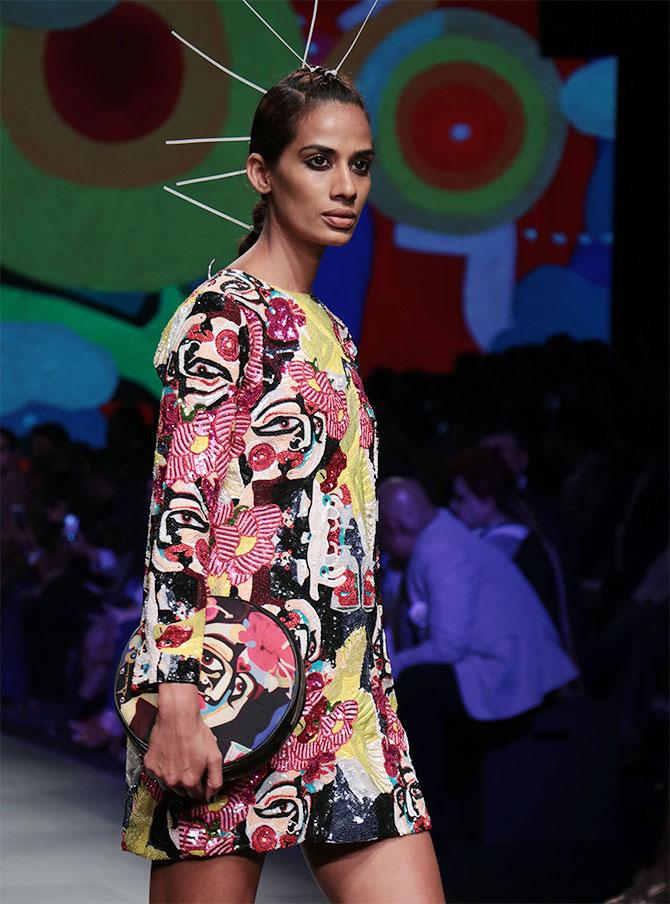 IMAGE: Chaos is the foundation of his Boho Calcutta label, which also celebrates sexuality and colour.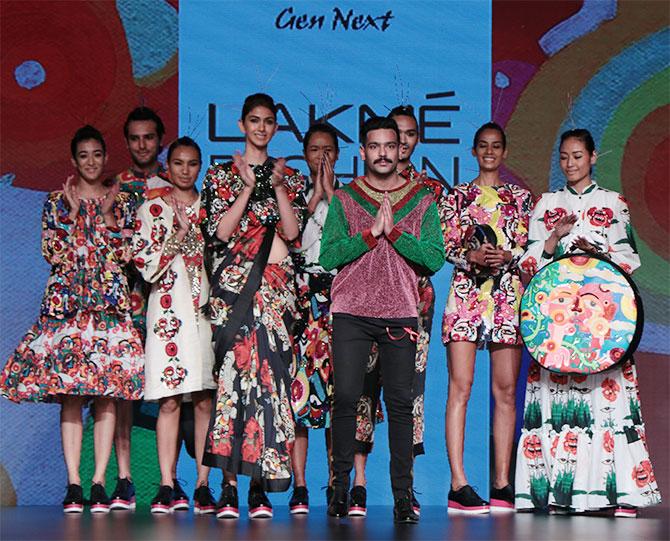 IMAGE: The 27-year-old designer, who is based in Kolkata, has titled his whimsical collection, Excessive Adapation. We like. Do you?