An IIT grad, last Tuesday, took a Harley Davidson Street 750 from a Hyderabad showroom on a test drive and never returned. While we are sure he had plenty of good reasons not to come back, here are 10 facts about the bike that you totally must know.
We republish this story that first went online on April 9, 2014.
The Harley Davidson Street 750 is an all new Harley-Davidson platform in 14 years.
It has been developed to appeal to urban riders and is now the entry-level motorcycle for the company in many markets.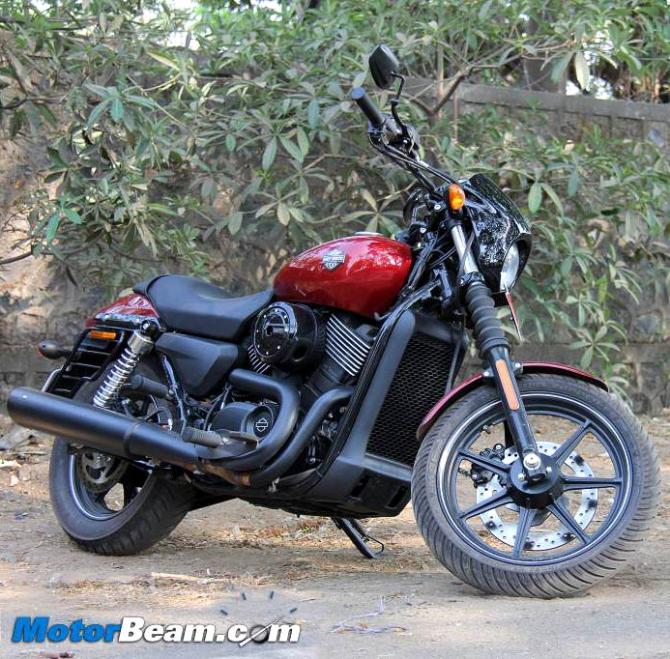 The Street 750 is the first Harley Davidson bike ever to be manufactured outside of the US.
All Harley bikes sold in the world were being manufactured solely in the US while in some cases they are being assembled (like India via the CKD route).
The Street 750, however, is made in India for the Asian and European markets.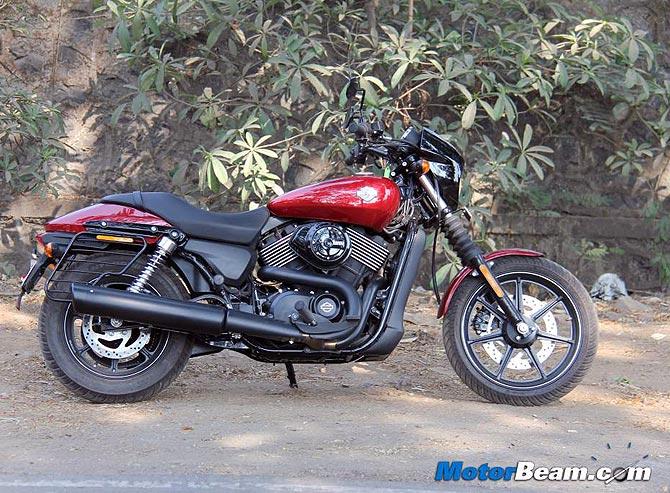 The instrument cluster doesn't have a tachometer while the display only shows odometer and tripmeters (A and B).
There is no fuel meter, time, distance to empty on the Street 750's console.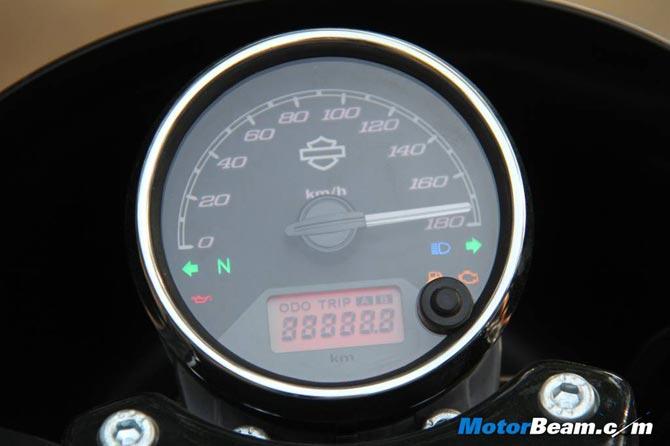 The Street 750 falls short on quality. The wiring is a complete mess and is exposed at multiple places.
Some wires don't even have wraps around them, like around the horn and the rear master cylinder, you can see yellow and red wires.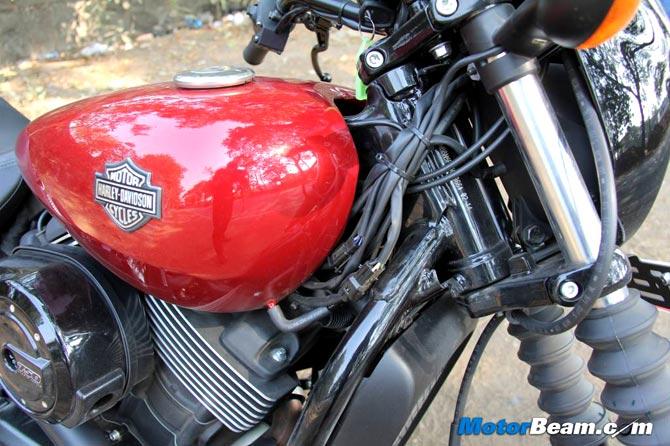 The 749cc, V-Twin engine is liquid-cooled and is called Revolution X. It's a new engine and a modern one at that.
Refinement is good and there is good amount of mid-range punch, enough to propel the bike from 0-100 km/hr in under 5 seconds.
The Street 750 doesn't sound like a typical Harley, there is no POTATO-POTATO here.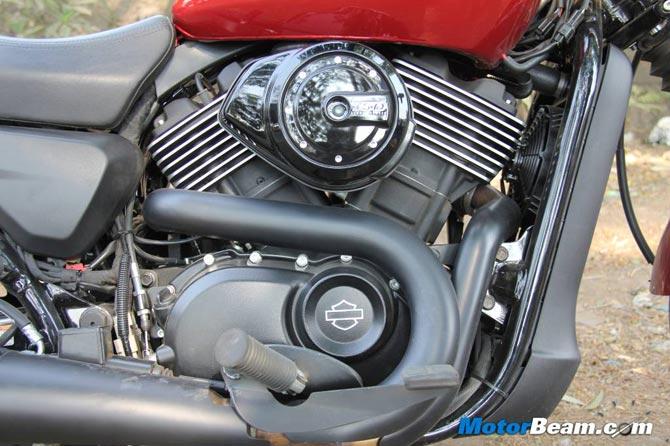 The Street 750 produces 65 Nm of torque at 4000 RPM while horse power output is expected to be between 55 to 60 BHP.
The gearbox is smooth but doesn't get into neutral so easily.
Mileage of the Street 750 is between 20-25 km/l.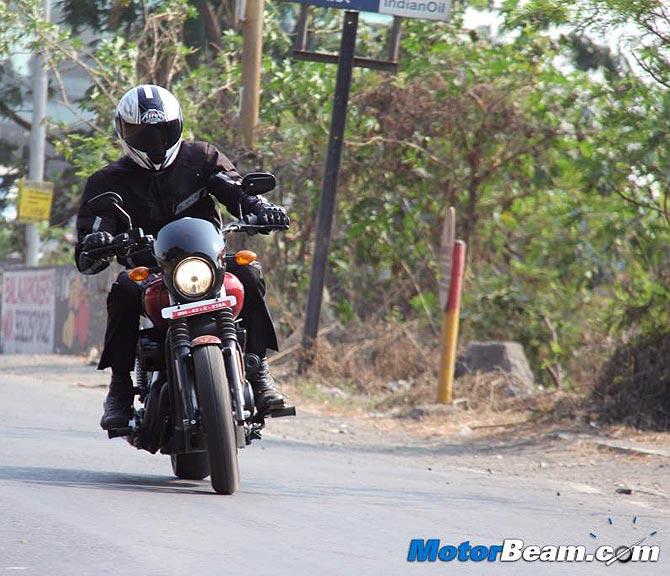 The Street 750 has a long wheelbase, it remains stable at speed and can do a top whack of 180 km/hr.
Ride quality is excellent and the suspension absorbs almost everything on the road.
Ground clearance is good enough to prevent any speed breaker from scraping the underbody.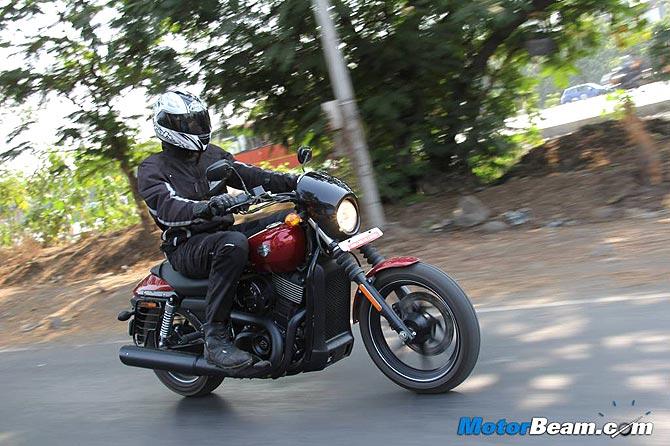 The Street 750 is an easy to ride bike and is suited to short riders (not to tall riders). It's easy to manoeuvre in the city and the steering is light too. It's the lightest Harley currently with a weight of 218 kgs.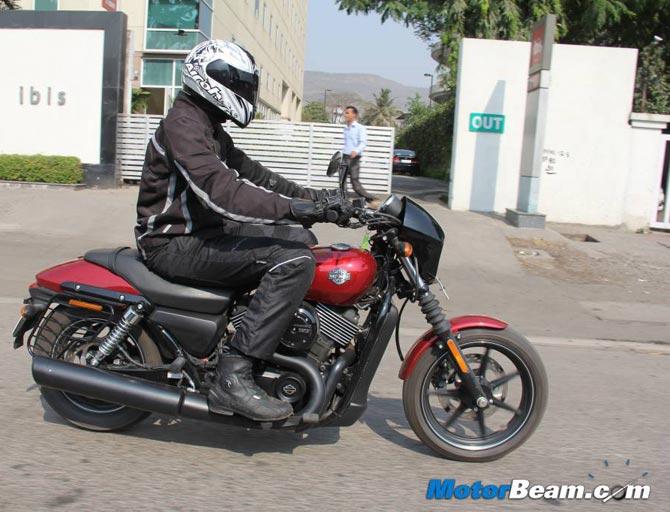 The Street 750 uses specially developed tyres for India, which are MRFs.
Made in India bikes which will be exported will use Michelin rubber.
Some components on the Street 750 are sub-par like the Endurance brakes. The brakes itself lack enough stopping power.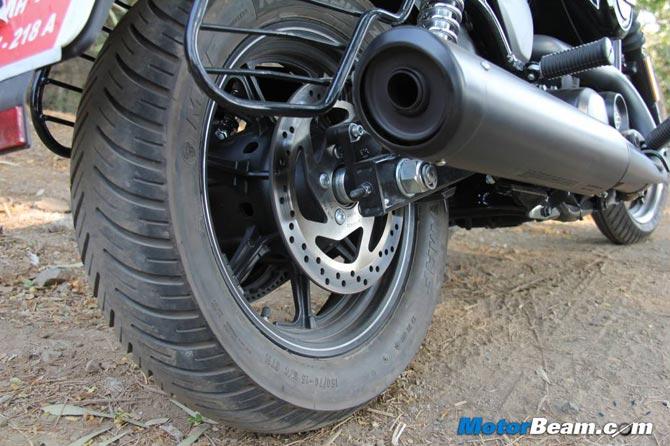 The Street 750 is heavily localised in India for an aggressive price tag.
It costs Rs 4.92 lakh in Mumbai and bookings are open, with deliveries commencing in September for those who book now.
A range of accessories are offered for this Harley.