The Kawasaki Z250 gets ABS and ASC for Model Year 2015; the same could be offered in India as an option, says Faisal Ali Khan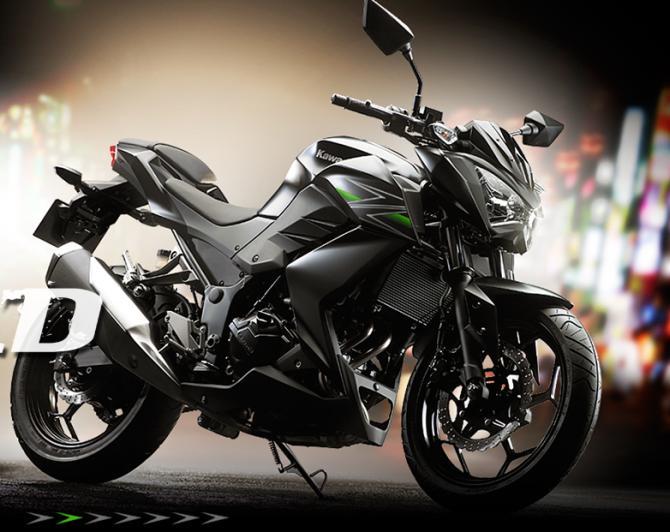 Photograph: Kawasaki Z250; Kind courtesy: kawasaki-cp.khi.co.jp
Just recently we tested the quarter-litre Kawasaki Z250 and came out impressed (check out this space for the review next week).
The Z250 was launched only recently in India and the bike made its global debut only last year. While ABS isn't offered in India, in its home market, Kawasaki offers the Z250 with ABS as well as ASC as standard. ASC is the acronym for Assist Slipper Clutch.
What does a Slipper Clutch do?
It allows you to aggressively downshift at speed without having to worry about slipping the rear wheel.
That makes fast riding easier as one need not worry about going down gears at speed.
Approaching a corner, one tries to match the gear and bike speed to ensure the rear wheel doesn't slip; a Slipper Clutch prevents that.
Currently Kawasaki offers a Slipper Clutch in its Ninja 300 model in India.
The Kawasaki Z250 with ABS and ASC will be offered the world-over from 2015, but this technology will come at a cost. Thus ASC will be offered as standard while ABS will be optional.
The addition of ABS increases the weight of the bike by 2 kgs to 170 kgs. The Z250 is likely to get the safety feature in India but that will further swell its already high asking price of Rs 3.37 lakh.
The Kawasaki Z250 is brought into India via the CKD route and is assembled at Kawasaki's assembly facility at Bajaj Auto's plant in Chakan, Pune.
The motorcycle is powered by a 249cc, parallel-twin motor which produces 32 PS of power and 21 Nm of torque, coupled to a 6-speed gearbox. The motorcycle does the 0-100 km/hr sprint in 8.3 seconds and has a top speed of 165 km/hr.
Its main rival is the KTM Duke 390 which offers more performance for significantly less money.