The H2 and H2R give us a glimpse of what the ZX-14R (this bike goes 0 to 100 in 2.8 seconds) maker, Kawasaki, has in place for the future, says Faisal Ali Khan of MotorBeam.com.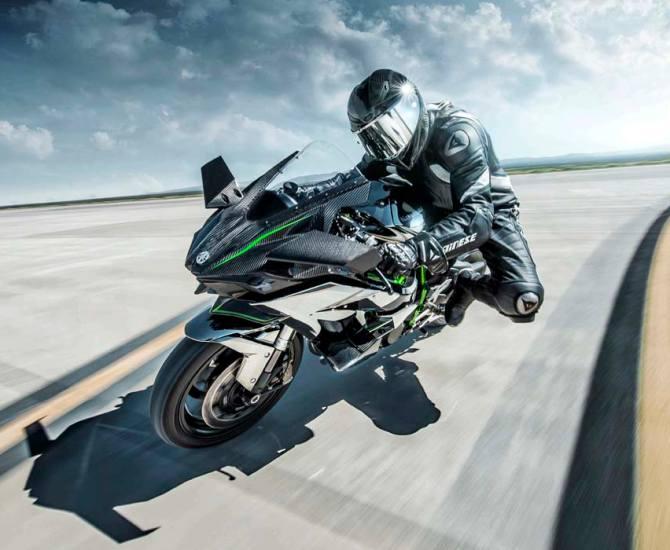 A few weeks back, Kawasaki shook the world with the unveiling of its latest hyper bike, the H2.
Offered in two versions, the H2R is reserved for the track while the H2 is the road-going model.
Kawasaki has now revealed prices of both these models and they don't come cheap at all.
The Ninja H2 is priced at Rs 21.3 lakh while the Ninja H2R is priced at a whopping Rs 39.56 lakh, in the UK. If launched in India, these bikes will be slapped with hefty import duty resulting in doubling of the asking price: that is Rs 42 lakh for the H2 and approximately Rs 80 lakh for the H2R!
Kawasaki will start selling Ninja H2 in the UK from March onwards while the H2R will be almost difficult to get as it's very limited in number.
However it boasts of limitless power, with 300 BHP on tap, the flagship Kawasaki can out accelerate most supercars with ease.
Powering both the bikes is a 999cc, inline-4 mill which uses a supercharger. Keeping weight down is the carbon fibre body.
The H2 produces 200 BHP of power and with modifications, it can come close to the H2R in output.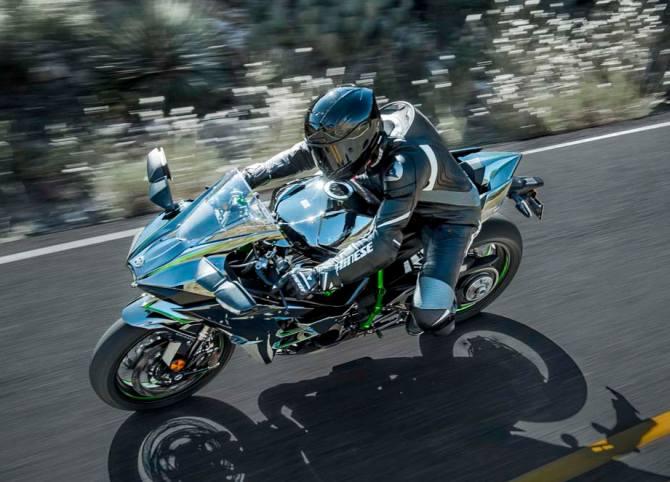 Kawasaki's previous flagship motorcycle was the Ninja ZX-14R which proudly boasted of being the fastest accelerating bike in the world.
The same is set to be broken once the H2s are tested for acceleration and top speed.
While the engine of the H2 is limited, the H2R will be able to beat many speed barriers as it is a track only machine.
Both these bikes look absolutely wicked and give us a glimpse of what the future of performance biking is.
Top image: Kawasaki H2R
Bottom image: Kawasaki H2
Photographs: kawasaki.com