Royal Enfield at the moment is working on two new platforms for India and other markets. The first new bike on this platform will be the Himalayan, which is a trademark registered by the company. This bike will be launched in 2016.
As the name suggests it is more on the lines of off-roader, scrambler bike. This new bike will be a 400cc engine, which is the re-bored version of the current 350cc engine. However multiple changes have been made to this engine.
The second platform that RE is working towards isn't known however it will be launched in 2017. It is likely to built around the new-generation RE bikes. The current Continental GT platform will be used to make the Classics and other REs sold currently.
Royal Enfield has been expanding its dealer network and by the end of 2015, it would have added approximately 100 more dealerships. The company also plans to revive its dealerships to a new theme and styling.
By the end of 2015, Royal Enfield's all 500 dealerships will get the new format.
The company is investing in a technology centre in Chennai (should be ready around mid-2016) and the second is a satellite centre in UK (will be ready by the end of 2015).
The company is targeting to produce about 450,000 units in 2015, which includes the original plant and the phase 1 of Oragadam plant.
The operations in the second phase will start by the end of 2015 and by mid-2016 the company will be manufacturing about 60,000 units/month. At the moment there is a five-month waiting period and this is likely to come down once the production ramp up happens.
Note: Lead image is of Royal Enfield Continental GT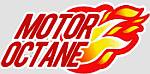 MotorOctane.com is your one stop shop for news, views and reviews from the automotive industry. It is meant for car and bike enthusiasts -- whether they are considering a new purchase or just wanting to stay abreast of the industry.