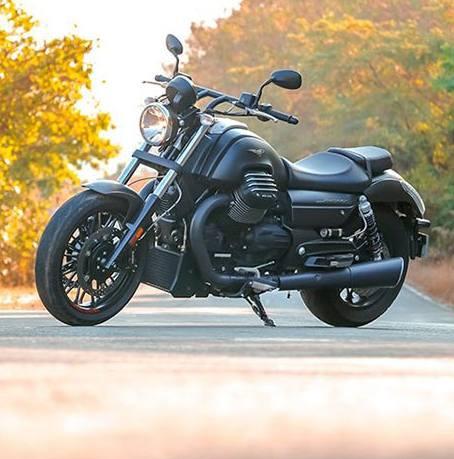 Arun Nadar reviews the Moto Guzzi Audace, a uniquely-styled, Italian cruiser with great dynamics and exclusivity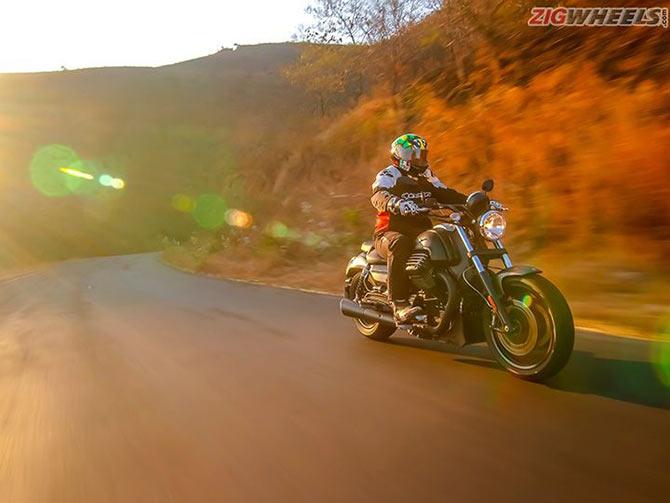 The word 'Italian' brings a lot of thoughts to mind: great fashion and delicious cuisine being two of them. In the motoring context, it makes you think of beautiful Alfa Romeos or Ducati crotch rockets, but cruisers? That's a domain we usually relate with the Americans for their Harley-Davidsons and Indians, two popular names that come to mind.
However, this report isn't about what straight-roads through South Carolina, but what hums through the coastline of Sicily. Today, we're astride the Moto Guzzi Audace (pronounced Aud-aa-chay and not Odd-ace).
The Audace is something of an odd-ball in the established world of cruisers, so we took this 1400cc matte black Italian beast through some twisting mountain roads to see what's what!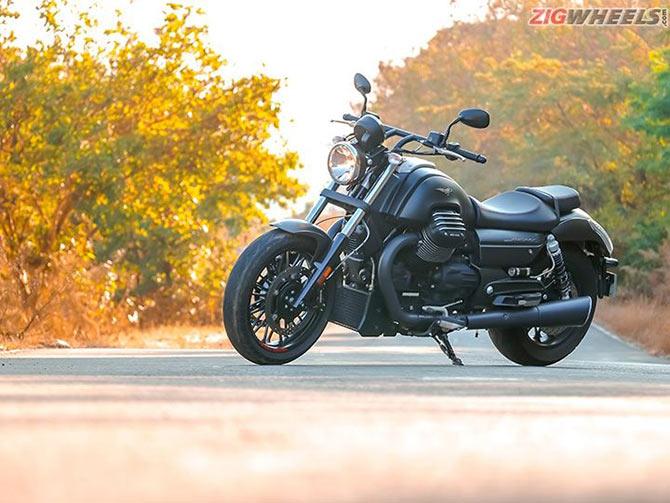 Design & features:
In profile, the Audace is a typical cruiser with a long and low slung stance, but it doesn't miss out on the typical Italian flair. There's no confusing this machine with anything else, especially with that transversely mounted V-twin heart. View it head on and you're welcomed by a rather ordinary looking round headlight, but look past and you can see the cylinder heads poking out and even the twin exhaust mufflers positioned outward in a 'V' which is a great design detail. Even the fuel tank has an arch at the bottom to accommodate the protruding cylinder heads on both sides. The front mudguard is actually made of carbon fibre and gives the Audace a hint of sporting pedigree, while the wide, matte black handlebar makes for a dragster like stance.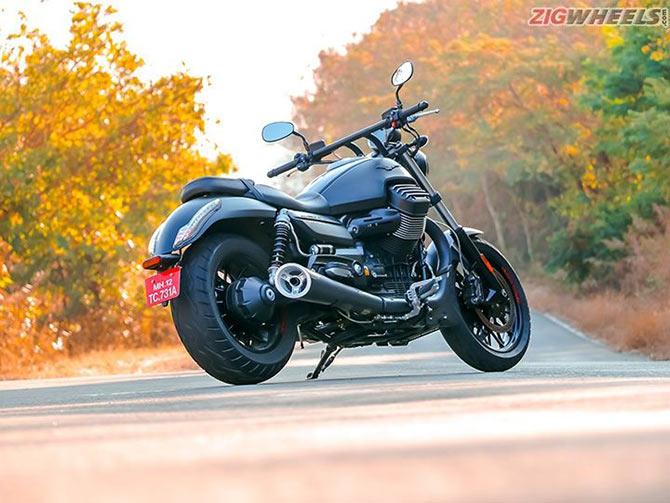 The rear sports a rare, seamless design with the stoplight and LED turn indicators integrated beautifully into the rear mudguard in the form of long, vertical strips. A single instrument pod houses a semi-digital unit, with a round digital display sitting inside the large, round analogue tachometer. The digital display offers a lot of information and includes a speedometer, gear position indicator, ambient temperature gauge, odometer, dual trip meters, fuel gauge, traction control and ride modes.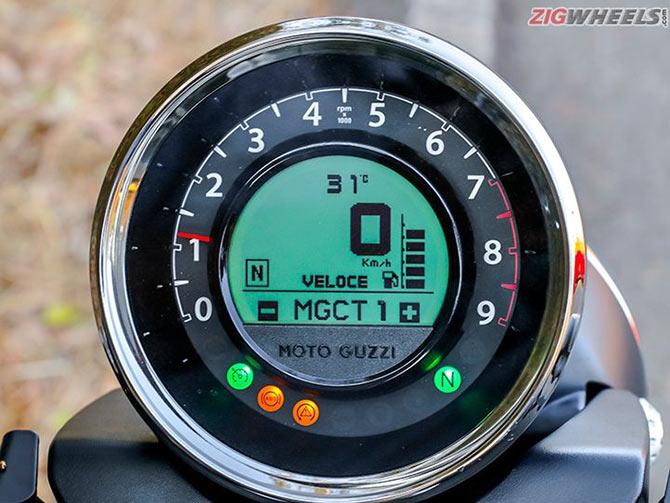 You also get a toggle switch on the left side of the handlebar that allows you to also see the battery charge, tank range, current efficiency and average efficiency! Also included is cruise control which can be activated via a switch on the right side of the handlebar. Build quality and fit-finish levels are good, but switchgear quality could have been better.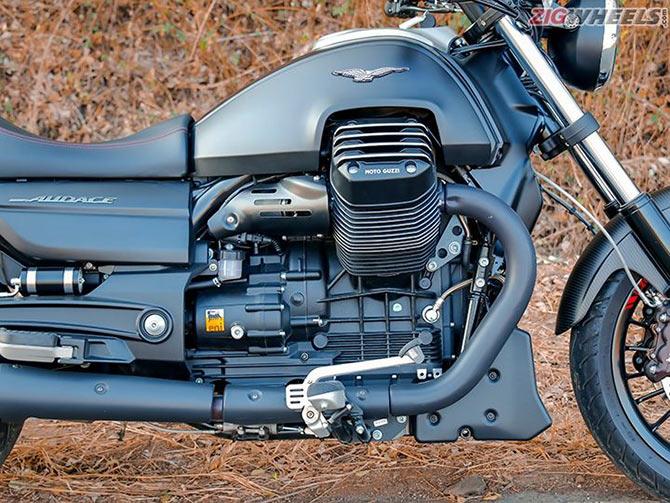 Engine and performance
Powering the Audace is a 1,380cc V-twin motor that makes 97PS of power at 6500rpm, but more importantly, a peak torque of 121Nm made available at a lowly 3000rpm. Interestingly, the Audace is one of the few motorcycles with a shaft drive as its final drive, which can make riding it unnerving at first. Give the throttle a blip and the bike leans slightly to the right, thanks to the inertia produced by the longitudinally mounted shaft drive. It's not a very refined bike with a healthy amount of vibrations felt at idle, especially at the handlebar. Rev it a little bit though, and things get butter smooth.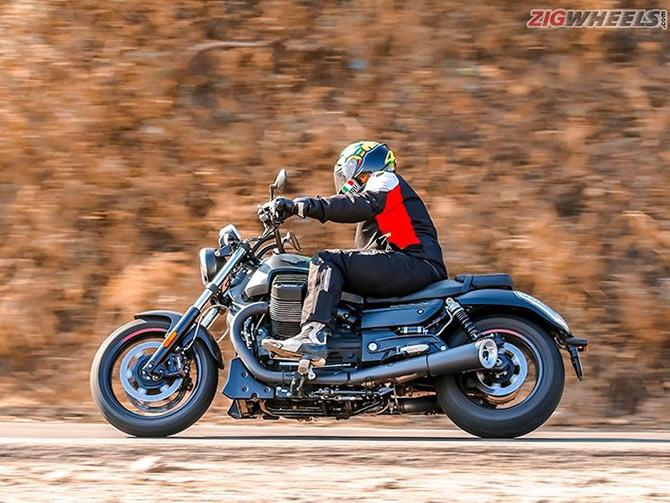 As expected, the joy of riding the Audace is in its mid-range. Like a dog waiting for its walk, all the torque is just a beckon away and the manner in which the grunt is transmitted to the rear wheel is simply addictive. Getting to triple digit speeds is easy, but after 140kmph there's a lot of windblast (windscreen please!). The Audace is equipped with three riding modes -- Veloce, Turismo and Pioggia, which roughly translates to ballistic, relaxed and rain mode.
The bike gets three levels of traction control and it can be deactivated altogether. Cruise control lets you accelerate to an additional 27kmph above the set limit, so if you set cruise control to 100kmph, you could go up to 127kmph and simply roll off the throttle to come back to 100kmph. The engine is Euro 4 compliant and while fuel economy is not its forte, you can manage around 250km on a full-tank.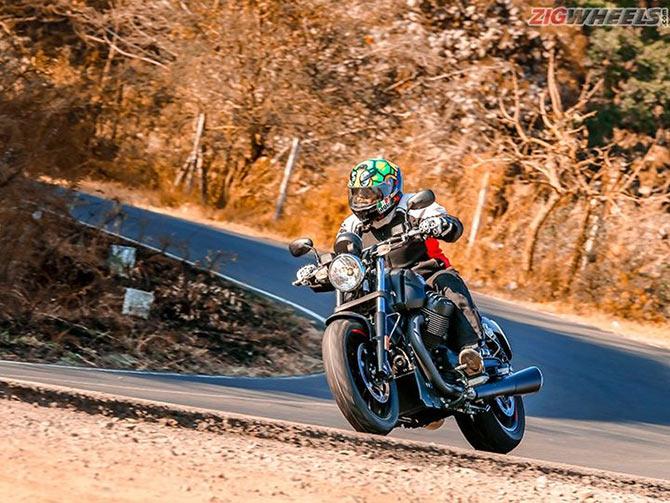 Ride, handling and braking
The Audace is more like a street cruiser, and while the footpegs are forward set, the wide drag handlebar makes for a slightly canted forward position. Not too comfortable at first and long distances at the saddle could prove to be tiring. The engine makes the bike look unique, but your shin will be dangerously close to the cylinder head. The seat though, is soft and cushy for long distance travels.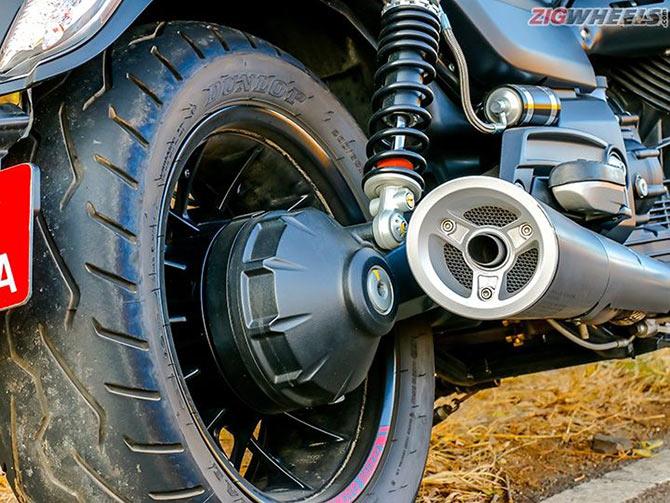 This chunky brute may not look like a corner carver, but the bike leans in with loads of grip and confidence, though the footpegs do scrape the tarmac. Corner after corner just sails by as the exhaust's crackle tickles your ear.
This has to be one of the sweetest handling cruisers too. Brembo discs on both ends offer ample stopping power, while ABS is standard. The stiff springs aid dynamics, but they aren't ideal for ride comfort. Take bad roads with caution.
Verdict:
The Audace is engaging to ride and offers relatively sharp handling despite its girth. The torque-loaded 1,400cc V-twin motor is a different animal and one that's interesting to tame. The off-beat styling and transversely mounted engine make it an attention grabber, but then you get hit by the jaw-dropping price of Rs 19.94 lakh (ex-showroom, Pune).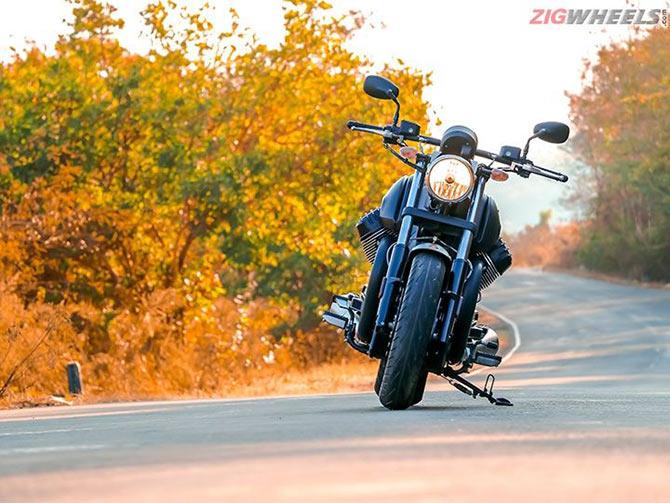 Add to that the fact that Moto Guzzi's parent company, Piaggio, has just two Motoplex dealerships in the country (located in Pune and Chennai), and you're looking at a technician flying down to your location for every service.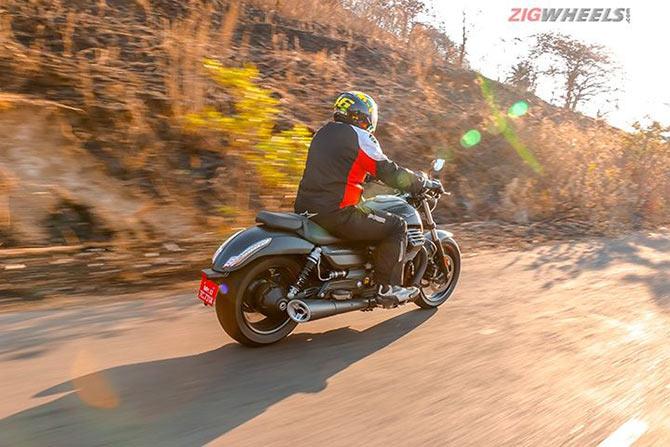 The dealer base will expand soon, but the bigger problem is presented by its more well-established competitors, like the Harley-Davidson Breakout (Rs 16.4 lakh, ex-showroom, New Delhi) and Triumph Thunderbird Storm (Rs 14.1 lakh, ex-showroom, New Delhi).
However, if you want a uniquely-styled, Italian head-turner with great dynamics and exclusivity, the Audace is worth considering.