When it comes to vehicle maintenance, one component that tops the ignorance list is none other than tyres. Here's what you should guard against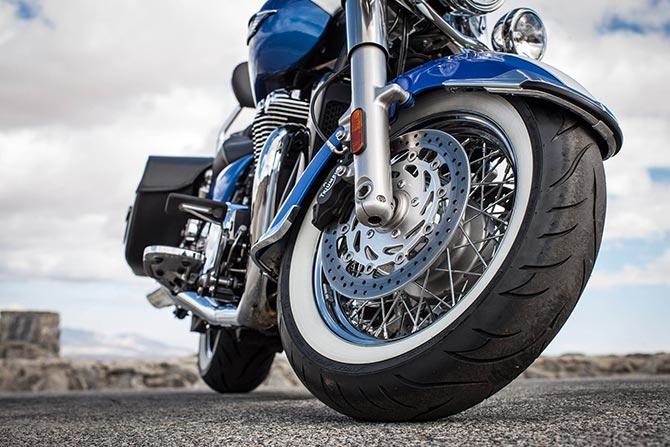 Though they are chiefly responsible for the performance of some vital aspects like braking, comfort and even, fuel efficiency, still they are overlooked by several vehicle owners, especially in India.
Despite the fact, many rely on old tyres and replace them only when they turn bald, which is extremely dangerous.
With the grooves in the tread pattern of the tyres gradually lost, it's next to impossible to control the vehicle in case of sudden braking no matter how better your car is equipped with active safety features like the ABS, EBD and others.
Remember, tyres are the only contact that holds the road surface and ensures better and stable driving experience.
Continuous use of old tyres can be dangerous and could lead to a possible mishap. Here, we list the instances that could be attributed to the use of old tyres.
1. Tyre bursts
It is quite evident that an old tyre is likely to be more prone to bursting compared to a newer one. The reason is its inefficiency to hold air inside, which often leads to loss of air even when it is not in use.
You have to keep an eye on it and get it examined at regular intervals.
If the car is run with deflated tyres at high speeds, the chances of a tyre burst increase manifold.
A check at regular intervals on the tyre condition can simply avoid tyre burst chances. It is a myth that tyre blast is caused due to overfilling of the air pressure.
However, the fact is tyres with low air pressure coupled with deteriorating condition are more prone to bursts against the ones with higher pressure.
Many car/vehicle owners prefer to opt for different tyre pressures in different weather conditions, like low tyre pressure in hot conditions and high pressure in wintry weather.
Truly speaking such course of action is just not required. You should always try to maintain optimum tyre pressure all the time, no matter what the mercury level displays.
Besides this, whenever you inflate your car tyres make sure they are cool.
2. Puncture chances
It is an understood thing that the thickness of the tread will diminish with the time due to continuous rolling, and with this the chances of piercing of sharp objects like glass, nail, sharp pebbles become evident.
Along with this, another threat that old tyres possess is of air loss, which increases the chances of tyre punctures. Remember, besides being annoying, punctures are also risky on highway drives and at the night time.
3. Grip worsens
A tyre with no tread or less than minimal tread will not provide sufficient grip over the road surface.
Without required grip levels, you will not be able to seek timely assistance from your brakes, particularly at the time of sudden braking. Moreover, with least tread the car will not handle well even in city conditions.
Skinny tread tyres involve a risk of skidding of the vehicle making it uncontrollable.
On the highways with less than minimum tread, the temperature inside the tyre rises more quickly leading to a burst.
The main reason for this outbreak is the thin rubber layer which is unable to disperse heat as quickly as it should.
4. Braking weakens
A vehicle/car which holds massive kerb weight, manoeuvres on the ground with the help of tyres.
In a tyre too, what contacts the road surface is merely a broad strap, called tread. And if this strap is not relatively thick enough then chances of poor grip become obvious.
Likewise, low grip over the surface will be experienced at the time of cornering and in the braking too.
5. Chances of aquaplaning increase
In a tyre, tread grooves are offered with different design and patterns, these are formulated keeping in mind water dispersal aspect on the road.
As the tread diminishes, the water scattering capability of a tyre starts to deter and hence is unable to disperse the water. Hence what happens next is that a layer of water is formed beneath the bald tyre which leads to car aquaplaning.
Therefore, it is highly recommended to get your vehicle equipped with a new set of tyres well before the commencement of such deterioration.
At the time of buying a new set of wheels for your car/vehicle make sure that you zero upon a tyre that provides you with better on road performance in terms of wet and dry grip.
Do not risk yourself by opting for relatively cheap or substandard tyres.
Photographs: triumphmotorcycles.com

Tyremarket.com is an online marketplace for tyres and related products and also a content discovery platform.