Rediff.com's Hitesh Harisinghani visited Auto Expo 2018 and returned with pics of these rare beauties.
Take a look!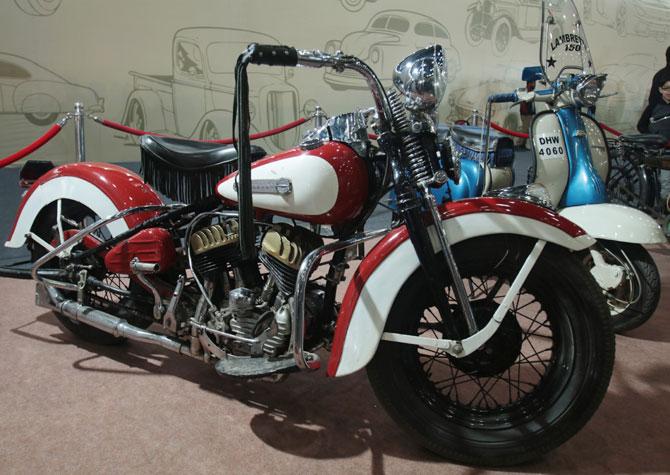 We start with Raju Sharma's Harley Davidson Taxi, which dates back to 1947.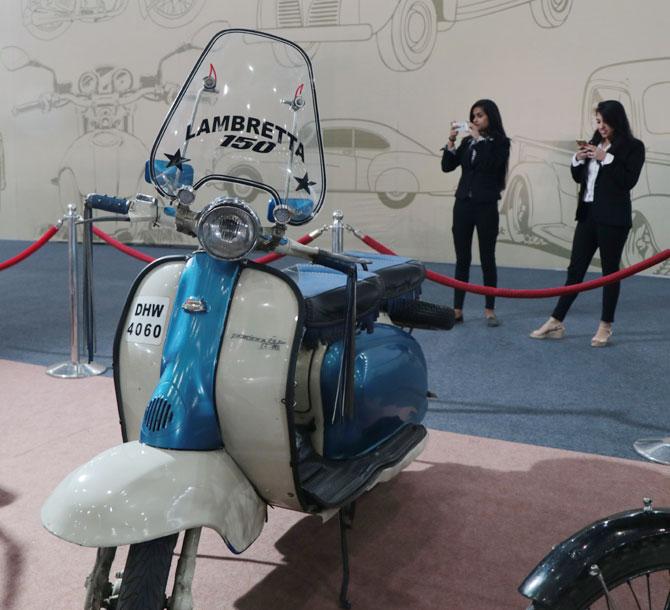 This 1969 Lambretta Lambrettali belongs to Sanjay Panchal.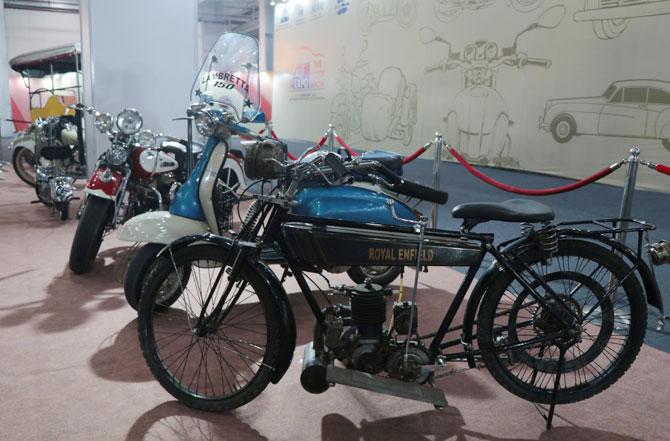 Take a better look at this Royal Enfield, 1922, with hand gear and 250 cc.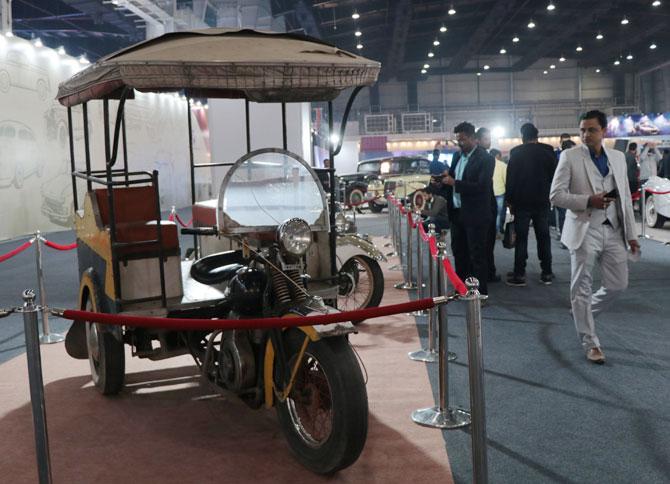 This is what a Harley Davidson taxi back in the 40s looked like.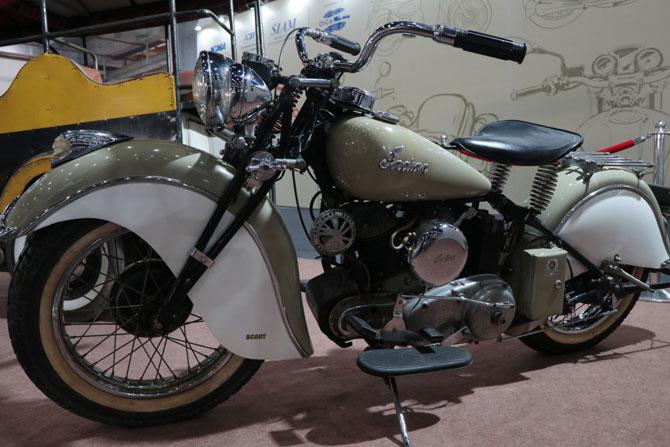 Kuljeet Singh's Indian Junior Scout, 1942, V twin hand gear.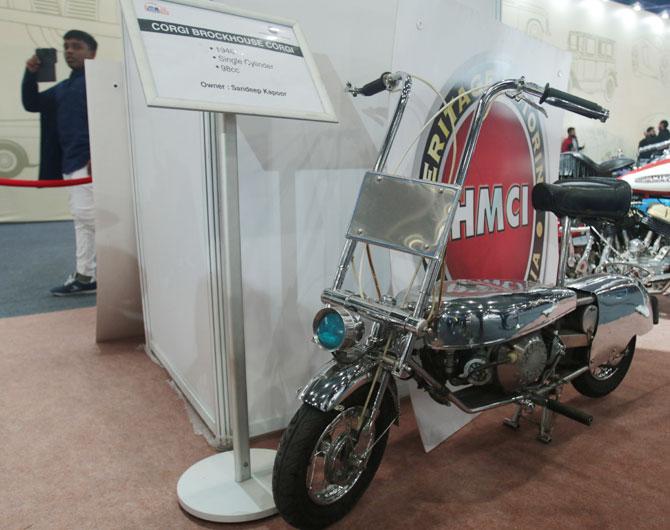 And finally we have a Corgi Brockhouse Corgi with single cylinder and 98 cc.