We'd asked you, dear readers, to tell us about the best relationship advice you got.
Here, Rediff reader Shreya Narayanan shares her story.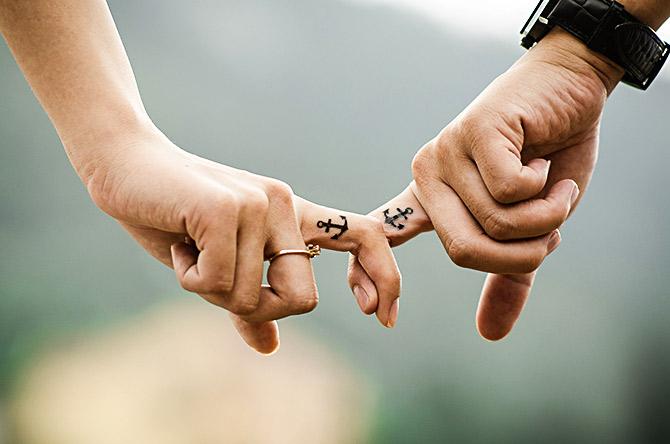 Honestly I've never had the need to talk about my relationship with anybody. Touch wood! because it's going great.
But I remember a phase when my husband and I were going through a tough time. We were almost on the verge of breaking up.
I was as usual scrolling through my phone on Instagram, and suddenly my eyes were glued to my screen.
The screen read: 'It's never you vs him. It's always you two vs the problem.'
As simple as it sounded, not many implement it.
We tend to aggregate the problem so much that we forget that we have to fight the problem together like a team.
It's not player 1 vs player 2 but always you both vs the main boss, the problem.
---
READER INVITE
Dear readers, what is the best relationship advice you got?
How did it help you? Tell us all about it!
Simply write to getahead@rediff-inc.com (subject: Best relationship advice) along with your name, age, location and photograph. We'll publish the best responses on Rediff.com.