It is just one of the reasons why Antarctica should be on every travel bucket list.
Reuters photographer Alexandre Meneghini captures the region in all its glory.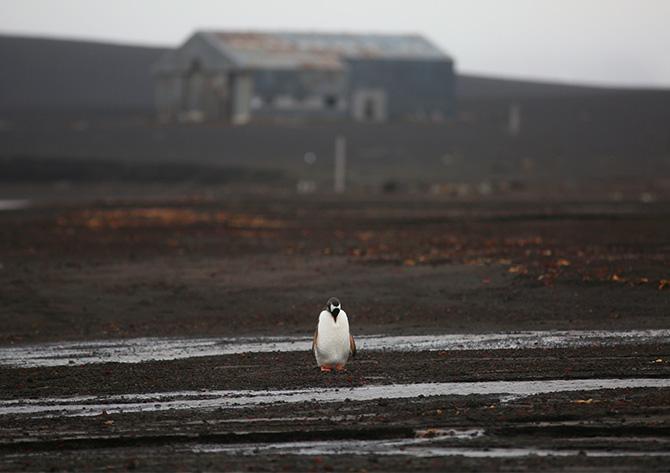 A penguin walks next to an old whaling factory on Deception Island.
Reuters journeyed to Antarctica aboard the Arctic Sunrise, a Greenpeace ship.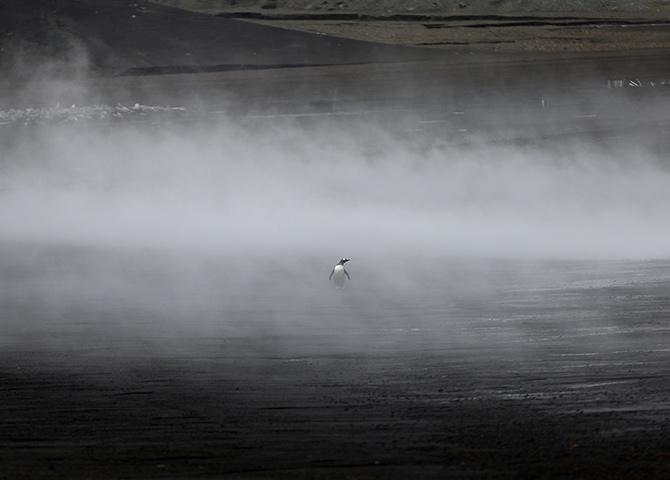 Deception Island is located in the South Shetland archipelago.
Meneghini said, 'After rounding Chile's Tierra del Fuego, escorted by dolphins that reminded me of dogs chasing a car, the ship reached the fabled Drake Passage [is the body of water between South America's Cape Horn and the South Shetland Islands], the point where the Atlantic and the Pacific Oceans violently collide off the southern headland of South America.'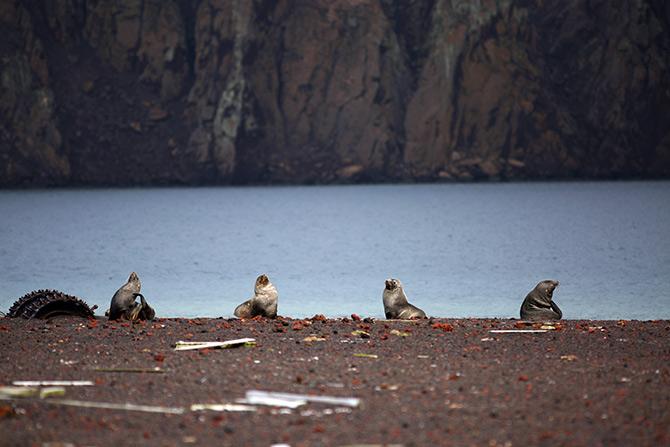 Seals on Deception Island.
Greenpeace, the global environmental group, organized the journey to raise awareness of, and support for, a European Union proposal to create the biggest protected area on Earth in Antarctica.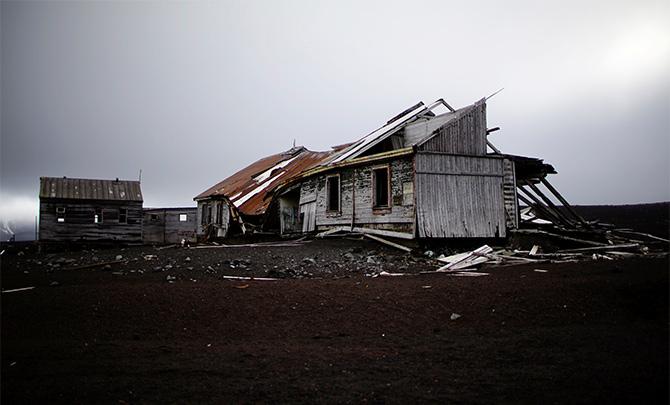 A house belonging to an old whaling factory on Deception Island.
Antarctica is remote from civilization, but it is not untouched. Once a whaling station, the island is now a tourist destination and scientific outpost.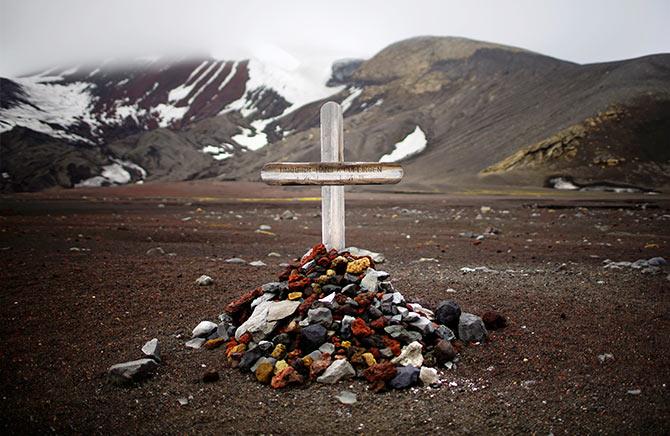 A tomb at a little cemetery on Deception Island.


The Greenpeace mission pointed out some of the region's vulnerabilities, and revealed some of the region's beauty.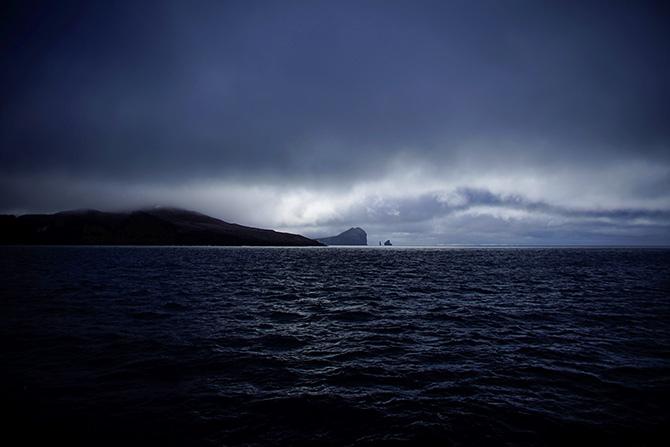 A view shows Deception Island, which earned the name when American sealer Nathaniel Palmer, the first explorer on it, discovered it was actually the caldera of an active volcano.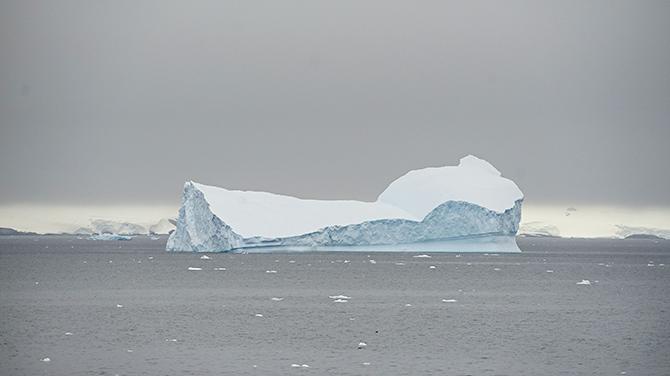 An iceberg floats in Selvick Cove.
Contrary to what some may think, the Antarctic is full of life. Penguins, seabirds, and different species of seals and whales can be seen at all times.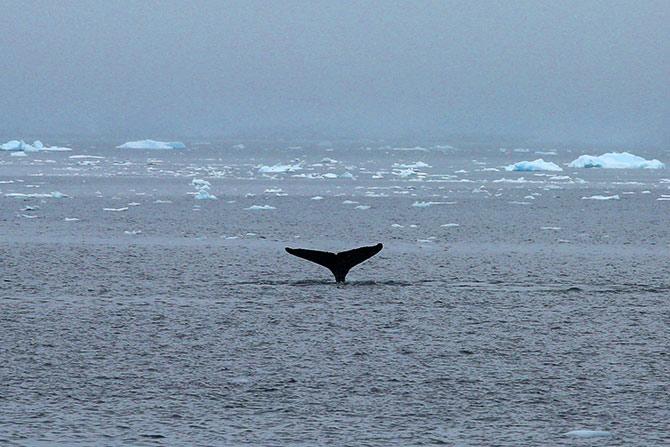 A whale in Selvick Cove.
The plan is to create a safe haven for marine life in Antarctica from industrial fishing.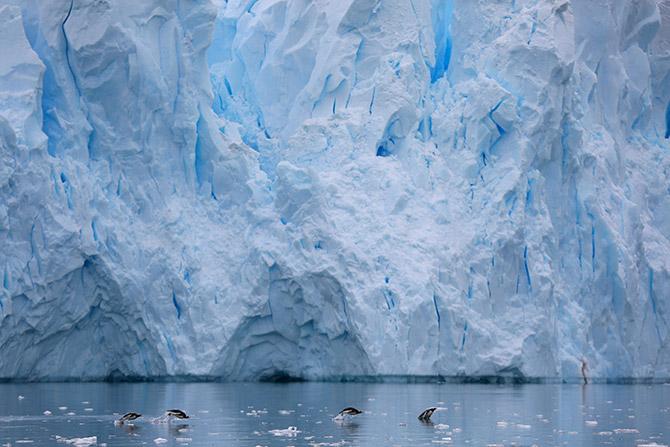 Penguins swim next to a glacier in Neko Harbour.
According to Greenpeace, a key concern is industrial fishing for krill. The group issued a report this month noting that most Antarctic wildlife, including penguins, whales and seals, depend either directly or indirectly on the small shrimp-like creatures for food.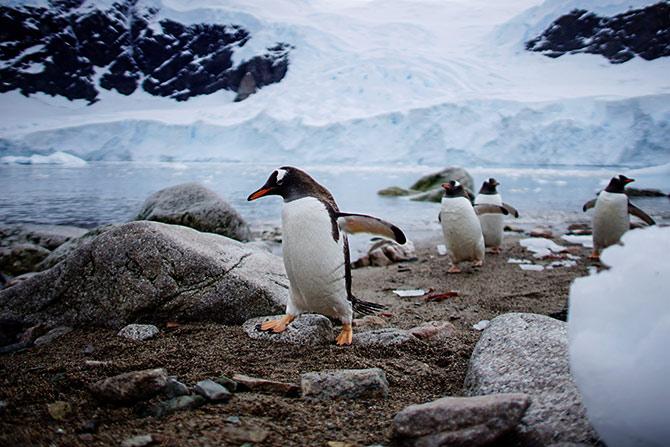 Penguins come ashore in Neko Harbour.
Humans use krill in Omega-3 tablets and in pet food.
'We are asking all krill fishing vessels not to fish in any area in the Antarctic being proposed for protection,' said Luke Massey, a spokesman for Greenpeace.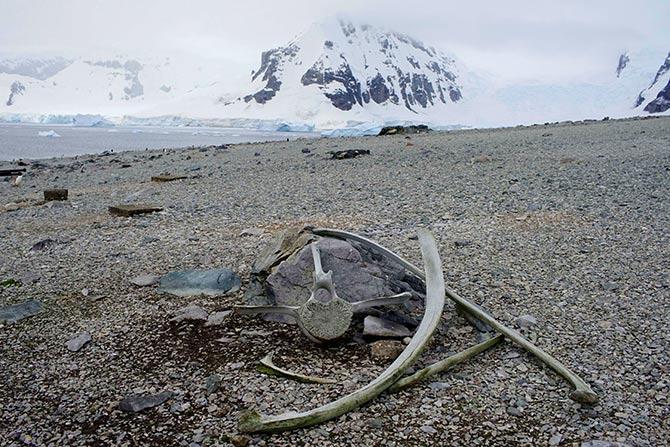 A whale's bones are seen on Danco Island.
Antarctica itself is currently protected under the Antarctic Treaty, but there is a lot of scope for abuse of the waters around the area, which is already dealing with the issues -- such as increasing carbon dioxide levels, acidification of the oceans, and plastics -- that are happening elsewhere in the world.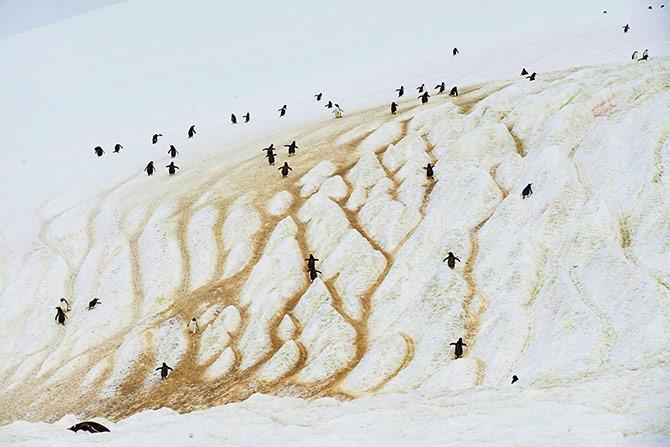 Penguins climb a mountain on Danco Island.
Tom Foreman, a Greenpeace expedition leader, said, 'The chance to protect these areas, which are so vital to such a huge number of species in so many ways, it can't really be missed.'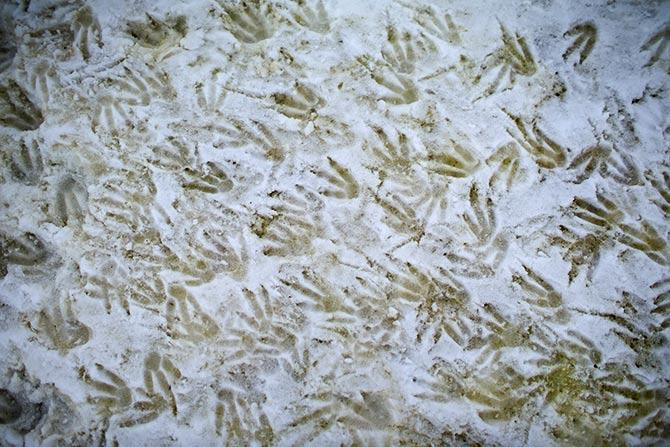 Penguins' footprints on Danco Island.
The Greenpeace strategy involved documenting the effects of climate change, pollution and fishing on native wildlife.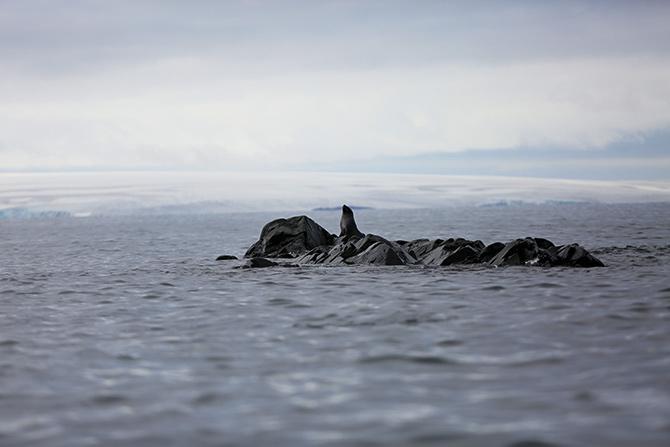 A seal rests over a rock in Maxwell Bay.
Pictures and video footage, specimen samples from the Antarctic seafloor, and surface water sampling for microplastics were all collected by Greenpeace to help build the case for the sanctuary.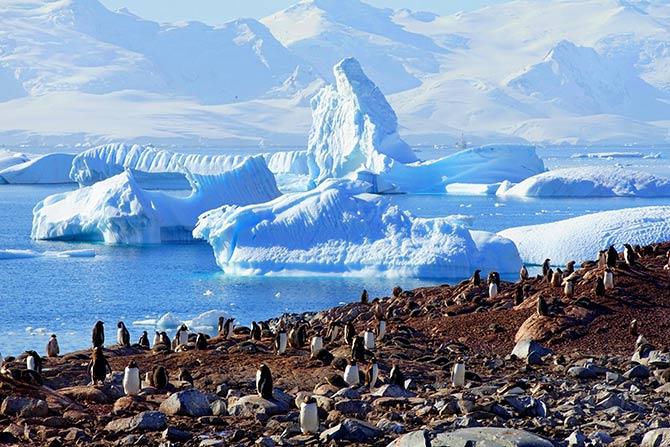 Penguins are seen on Curverville Island, Antarctica.
The proposed Weddell Sea Marine Protected Area will cover some 1.8 million sq km of natural habitat for whales, seals, penguins and many kinds of fish.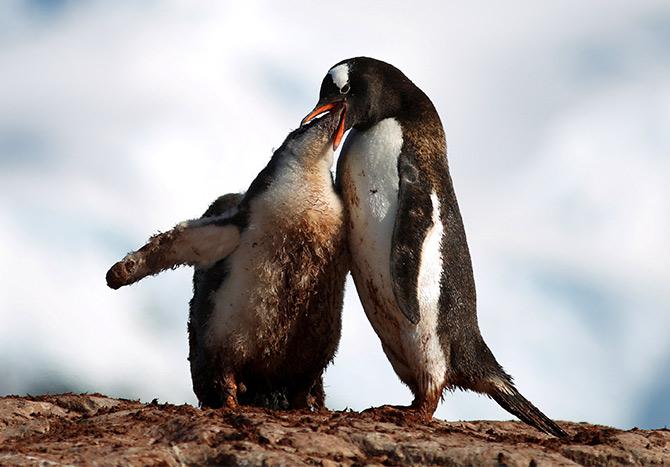 A penguin feeds a young one on Curverville Island.


Did you know that penguins do not see humans as predators and can surround humans for hours if they do not move much?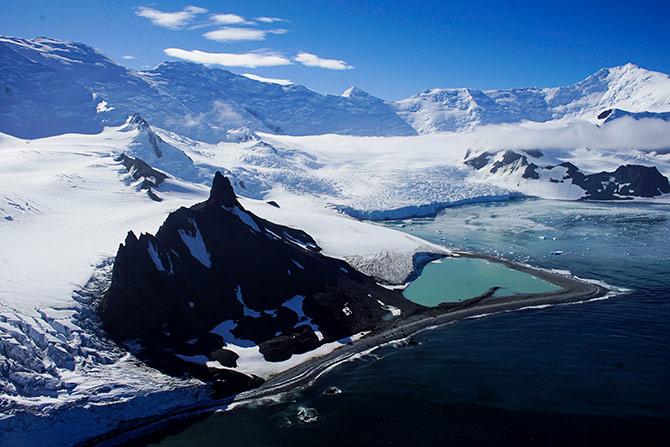 Glaciers are seen in Half Moon Bay.
The proposal for the Marine Protected Area will be considered by the Antarctic governance body, the Convention for the Conservation of Antarctic Marine Living Resources, at its October 2018 meet in Australia.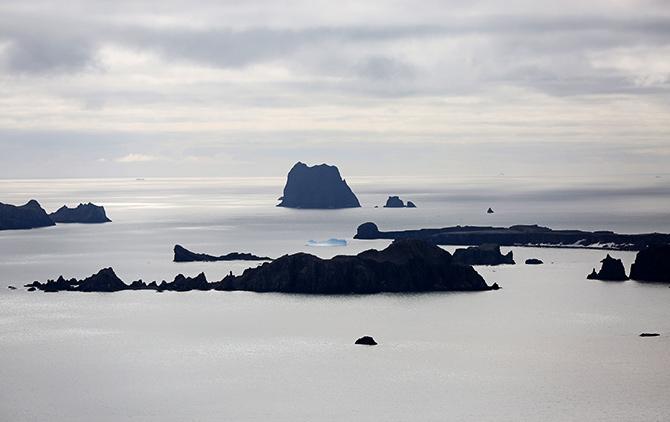 A view shows Hero Bay.
All plans to conserve land, water and life in Antarctica is crucial to life on earth.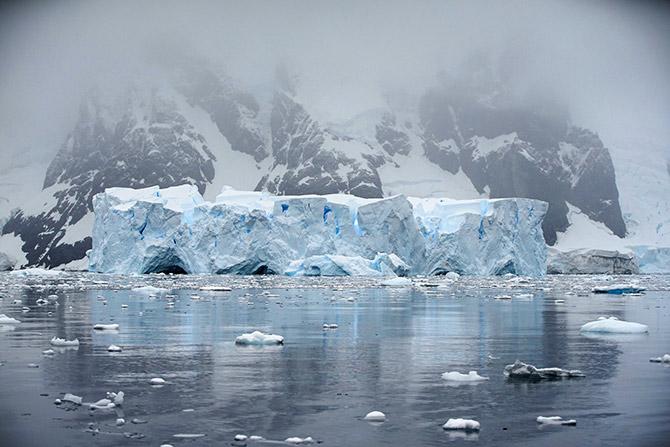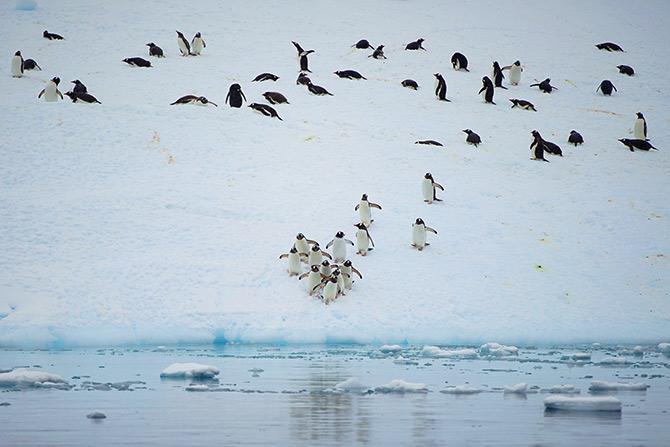 Penguins are seen over an iceberg in Andvord Bay.
And for a planet that just lost its last male northern white rhino, it is crucial to act right now to preserve habitats like this one.