Pets owners and their furry pals showed up in creative costumes at the Annual Tompkins Square Halloween Dog Parade in New York.
Please click on the images for a better look at the fun fauna.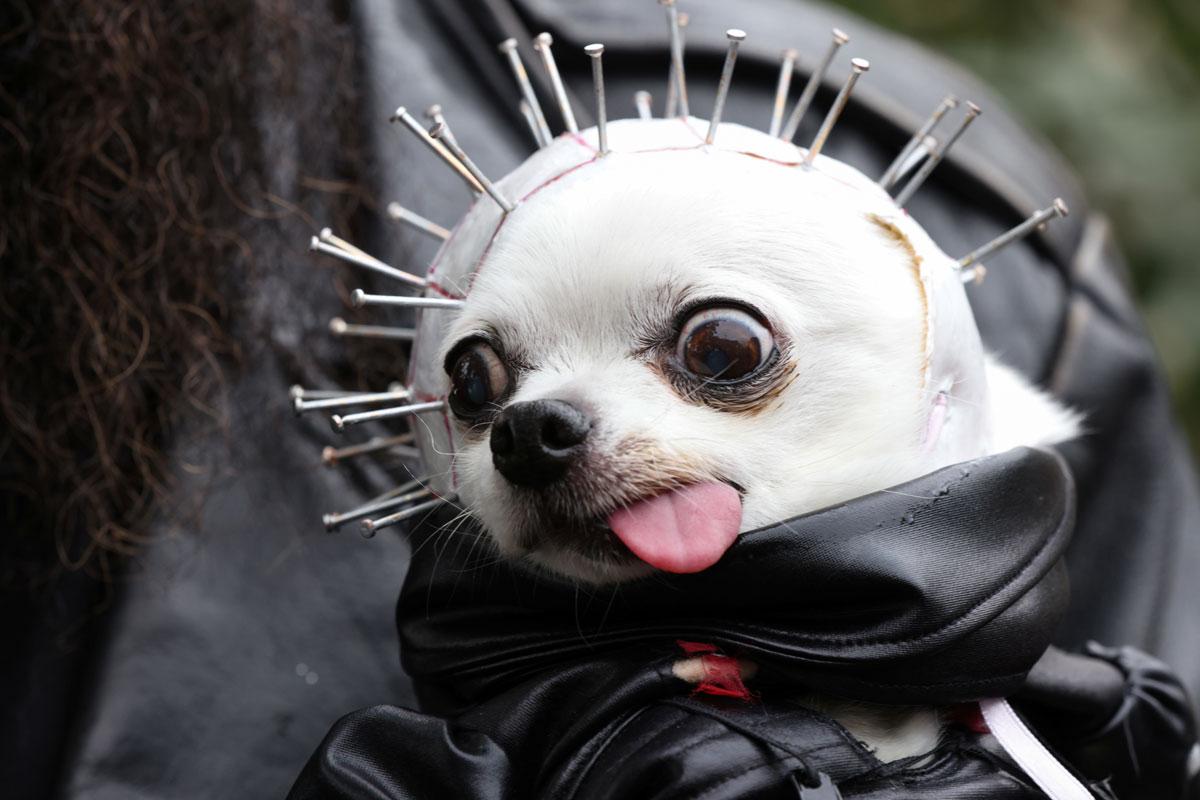 IMAGE: Ouch! Gizzard, a chihuahua, seems to have hit the nail on the head.
All Photographs: Caitlin Ochs/Reuters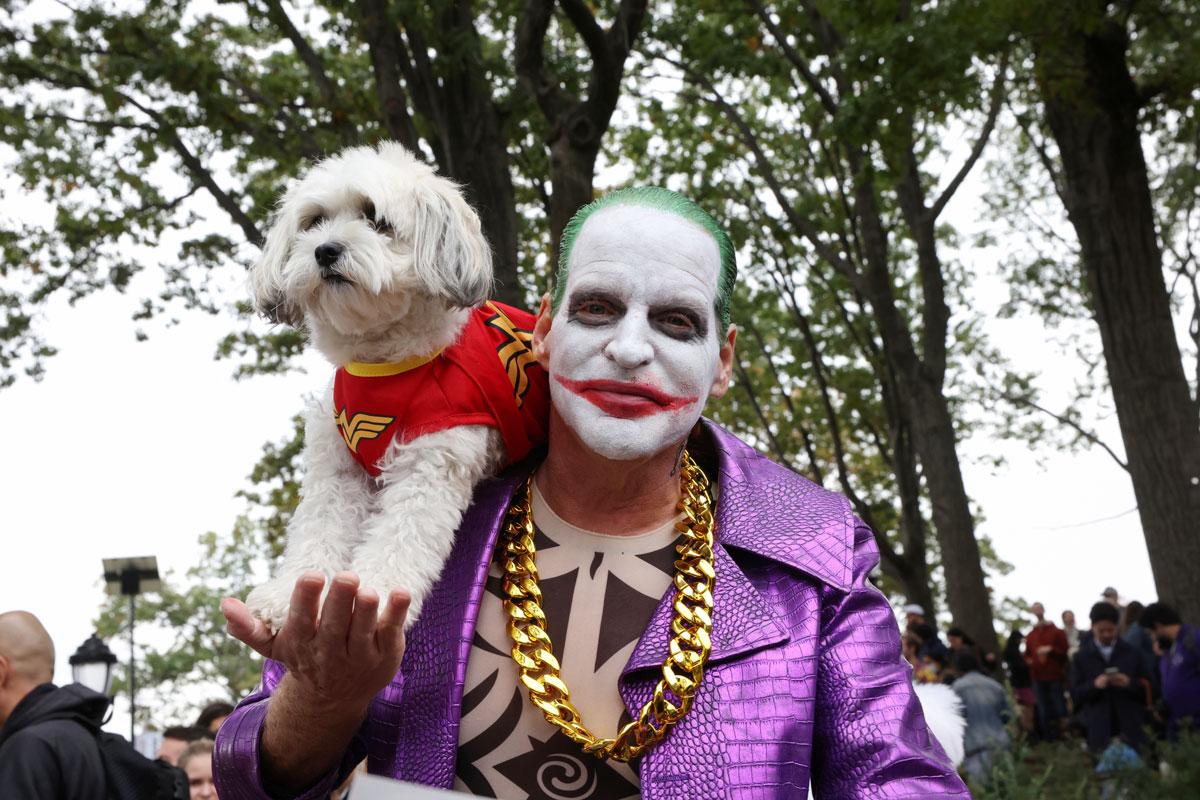 IMAGE: A man dressed as The Joker with his dog in a Wonder Woman T-shirt.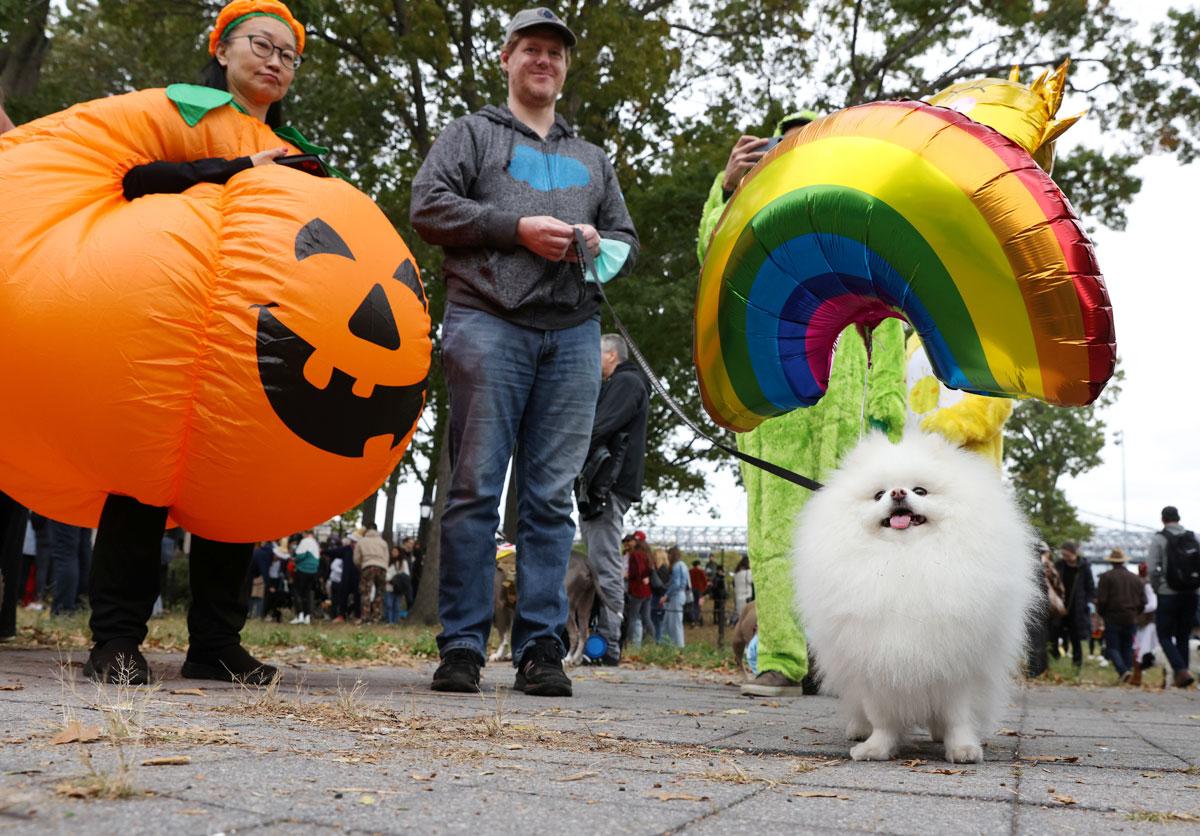 IMAGE: People live up to the Halloween theme.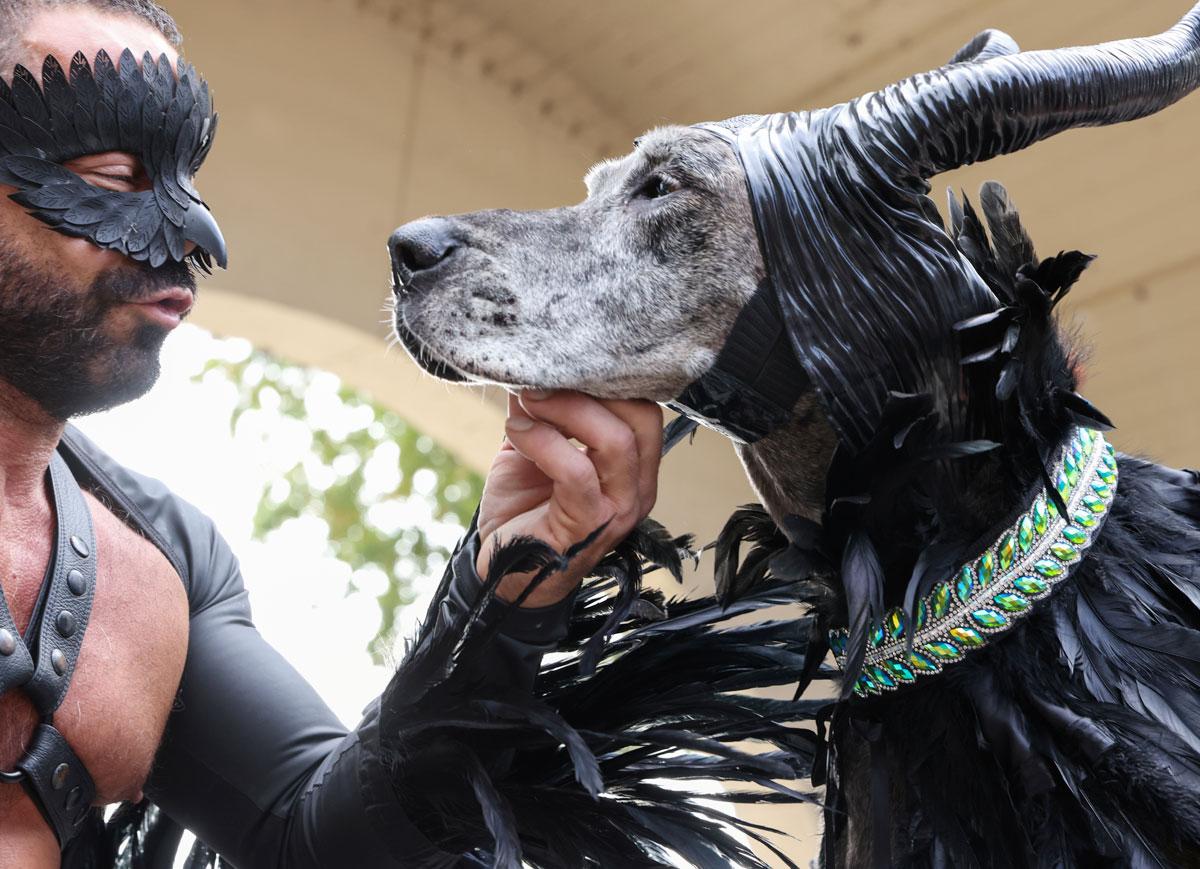 IMAGE: Shadow, a Great Dane, dressed as Maleficent.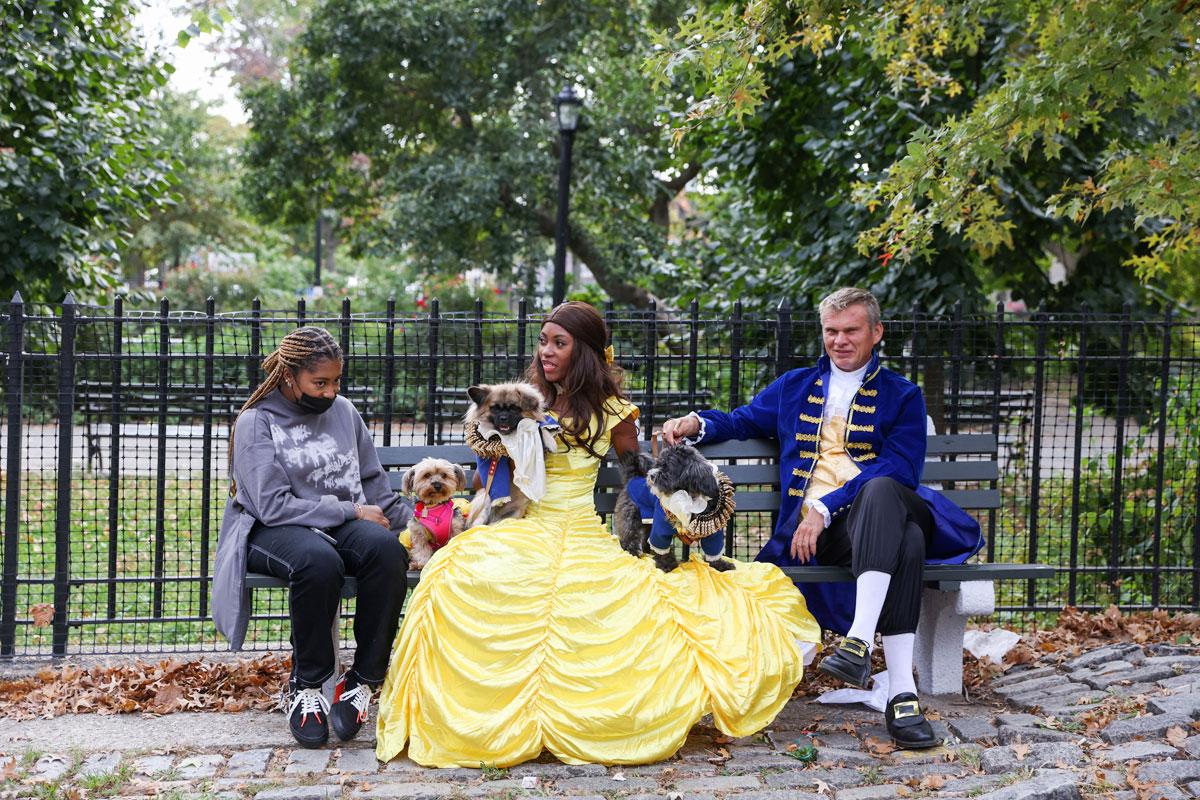 IMAGE: A fairy tale drama seems to be unfolding here.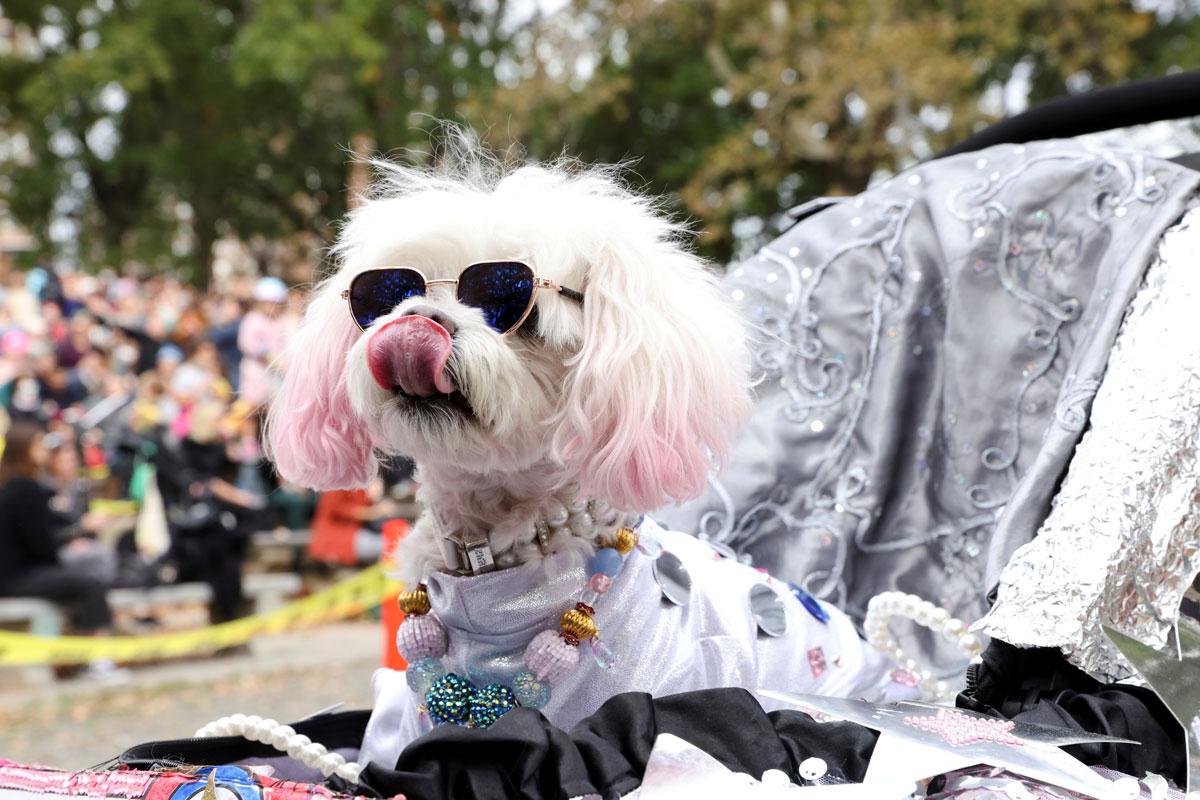 IMAGE: ZZ, a Maltipoo, in a space tourist costume.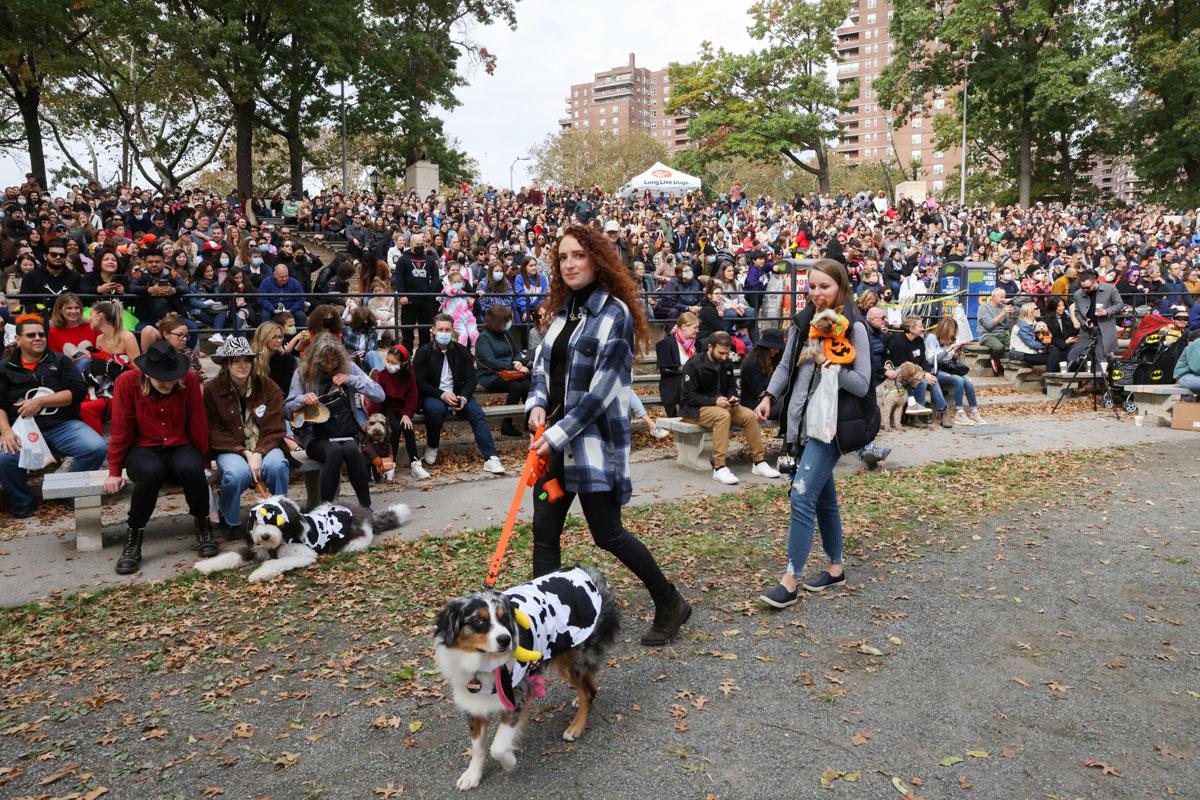 IMAGE: Audience members walk their dogs past the crowd.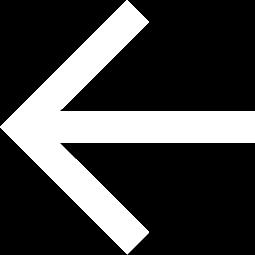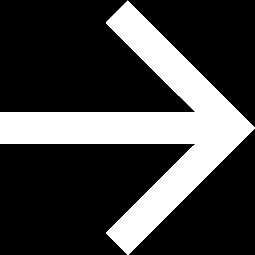 X