'It is amazing to reside in Rashtrapati Bhavan'
'There is a sense of pride and patriotism which has become stronger after this experience'
'We are inspired to work for the larger society and the nation'
Some of the 19 NIT scholars who spent a week in Rashtrapati Bhavan as part of an 'in-residence programme' share their learnings with Upasna Pandey/Rediff.com.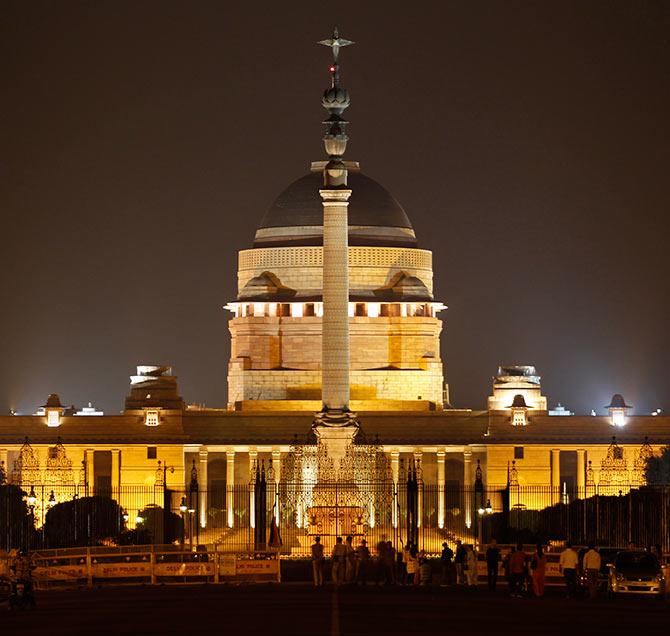 Photograph: Vijay Mathur/Reuters
They are technologists in the making but talk about "living a dream" to describe the week-long stay in the Rashtrapati Bhavan. For the 19 scholars from National Institutes of Technology from across the country, who are part of the second batch of the in-residence programme at the Rastrapati Bhavan, the first-hand experience has changed the "perception of people who run the country and the role of technology in governance".
In a media interaction, the NIT scholars, including three PhD and 16 undergraduates, describe the opportunity as an "honour and an experience of a lifetime." They spoke of a "new insight" into how ministries and departments work.
Scholars also expressed "awe and respect" for people who run this country, starting from the President, Pranab Mukherjee, who announced this programme at the annual Conference of Directors of NITs held in October 2014.
"There is a sense of mystery about the Rashtrapati Bhavan for ordinary citizens. This programme has allowed a demystification of the Rashtrapati Bhavan, which epitomises a fusion of tradition and technology. Common people can come closer to it," says Ariz Husain, mechanical engineering scholar from Hamirpur, Himachal Pradesh.
"Before we came to this programme, we thought the government still works in the old ways, but we got bar coded e-invites for events. We have seen how the Rashtrapati Bhavan, which is a 'living' monument, is being equipped with state-of-the art facilities, without disturbing the historical heritage," says Bharat Mehta, mechanical engineering scholar from Dr B R Ambedkar-NIT, Jalandhar, Punjab.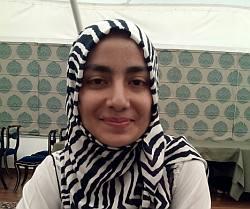 For Iqra Altaf Gillani (image, left) from NIT Srinagar, the programme has meant making new friends from across the country, "a true national integration camp of sorts."
"We were enthused when the President spoke about why NITs are indigenous institutions and need focus as all the attention has been on IITs so far, we almost feel like Rashtrapati Bhavan ambassadors now," she adds.
She recalls how "the disturbed law and order conditions in the Valley almost disrupted her crucial class X and XII exams. I want to continue my work in research and contribute to the larger society. But I am sure I don't want to leave my city, I want to go back and apply my skills in Srinagar."
Swapnil Kar (image, right), mechanical engineering scholar from Arunachal Pradesh, says, "It is amazing to reside in Rashtrapati Bhavan, everything is grand. Apart from visiting government ministry offices, we also visited Axis Bank, Honda manufacturing plant, as well as the financial investigation unit. We also attended a cultural programme of 108-year-old Ustad Abdul Rashid, along with the President."
Ishan Bharadwaj (image, below), electrical engineering PhD scholar from NIT Raipur, describes his experience as "living a dream." He adds that meeting the President was memorable, and meeting Union Minister Ravi Shankar Prasad was also "an eye-opener" as he was "knowledgeable and informed about various issues."
"I work in the field of biometrics and have two products which are pending patent. I want to continue my work on a research into speed recognition based on regional languages of India. We have realised that the government is using technological advancements for delivering governance and we can contribute to it," says Ishan.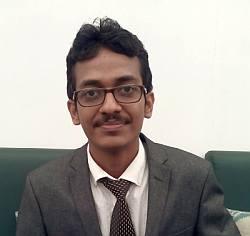 He adds, "Technology will play a big role in ensuring semi-literate people also access computers and web more easily. I have also been working on invisible fingerprint dynamics in biometrics."
Ramsha Karampuri, electrical engineering PhD scholar from NIT Warangal, said the visit to the Financial Investigation Unit was "about knowing how well the financial transactions of all citizens are being monitored and we can hope that one day we may be corruption-free or have no black money in the country."
For Khalid Sultan, PhD scholar from Kashmir, "The hospitality and warmth of Rashtrapati Bhavan officials and security personnel was overwhelming." He added, "There is a sense of pride and patriotism which has become stronger after this experience."
Khalid says the experience has also meant a better understanding, which he hopes to share with his family and friends, of how the government and various security agencies in the country are working to ensure a safe and normal life for ordinary citizens. "The Rashtrapati Bhavan personnel are so humble, hard-working and disciplined," adds Khalid.
IV Anudeep Kumar Reddy, electronics and communication engineering scholar from Goa, talked about the memorable experience of using the sports facilities, the golf course, swimming pool, visit to the museum and Mughal Gardens, which fill up his memories of the stay. "Within hours of our visit to the ministry of communications and IT, our pictures were uploaded on the website, which spoke about how the government is absolutely technology-savvy now."
Pradosh Pritam Dash, mechanical engineering scholar from NIT, Rourkela, said, "There was scepticism about the government. I thought ministers are lethargic and inefficient. But we met some officials in ministry of human resource development as well as Union Minister Ravi Shankar Prasad, they all were humble, aware and accessible too."
For Anuja Singh, electronics and communication engineering scholar from Uttarakhand, "We came in as simple students but we have evolved in this programme. We are inspired to work for the larger society and the nation."
As the scholars represent various states of the country, wasn't language a barrier for them? "Now English and Hindi have become common languages, which bind us as a country, so we have lived as a mini-India in this programme," chuckled Iqra, who adds that her mother, who is an MA in Hindi, has ensured she understands and speaks Hindi as well as her state languages, Kashmiri and Urdu.
"We also want to be disciplined and organised like the security and military personnel who work at the Rashtrapati Bhavan," says Pinki Kumari, from NIT, Jamshedpur.
Pinki has big plans for her life. "I have done BTech (civil), I want to gain some years of experience and then set up my own designing firm to offer innovative construction options. My family has been extremely supportive. But I want to start out independently."
Sukanya Bhattacharjee, computer science and engineering scholar from Nagaland, says, "This programme has made us realise the importance of technology in governance. I want to become an IAS officer, so I hope to serve the country."
Similar programmes already exist for writers, artists and grass root innovators. The same will be extended to inspired teachers from central universities in June 2015.
Image: New Delhi, India's presidential palace Rashtrapati Bhavan is illuminated before Earth Hour in New Delhi March 29, 2014.