Thenmozhi Soundararajan works to break the shackles of caste for Dalits
At the Echoes of Ghadar Convergence in New York last year, a gathering of South Asian activists, organisers and artists, one of the breakout sessions was on contemporary Dalit politics in India and the United States.
Thenmozhi Soundararajan, or T Sound as she called herself that day, led the session and spoke of the excerpts of her film that had shown earlier, Touchable: The Journey From Untouchable To Dalit.
"The best thing you can do is be polluted," she said to the group.
Soundararajan, who was raised on the West Coast, has been an artist and activist against caste discrimination and violence since she was an undergraduate at the University of California Berkeley.
This was also the time when she 'came out,' if you will, as Dalit.
Prior to that, her full identity and history was something she and her family concealed.
Now a filmmaker, singer, storyteller, organiser, and more, Soundararajan was, like many other Indian Americans kids, the daughter of two doctors.
But she sniffed out that she was somehow 'the other' even in her own Tamil community.
Her father was humorously evasive when conversations arose of ancestral homes and surname origins.
She put her finger on why this was when she was in the fifth grade and learned about how the Bhopal nuclear disaster impacted a group called the Untouchables.
Something struck a chord in her and she dug the truth out from her mother.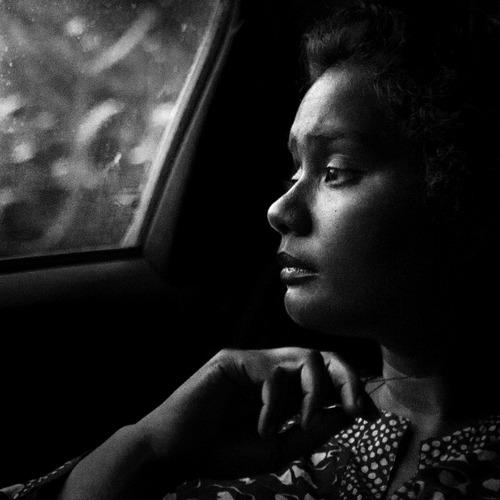 "Every detail is crucial," Soundararajan said about how her upbringing and experiences shape her will to make change.
"For Dalits there is no decision about how we reclaim our humanity -- that is simply existential.
"For the choice of god, the food we eat, the friends we make, even whom we marry, all of these are determined by caste because South Asian culture is poisoned by this cancer.
"Coming out as Dalit means you are outing this system and pointing to the elephant in the room that has defined us all, but no one is talking about.
"For me, the definitive moment was when I began to have death threats for coming out in my senior year of college.
"I understood the stakes, and also that my freedom wasn't limited to my family; it was linked to the freedom of all that have been enslaved with caste. Until we are all free no one is."
This integral moment pushed Soundararajan down her path of creating a larger movement for justice for Dalits.
From her desire to tell her own story, she was inspired to tell the stories of other marginalised communities as well.
After leaving Berkeley, Soundararajan founded the Third World Majority, one of the first women of colour technology collectives, through which she held digital storytelling trainings in over 300 communities in eight countries around the world.
From there she did a residency at MIT in future narratives and then film school at the University of Southern California.
She works on media projects aimed at sharing the Dalit experience as well as on her own sci-fi Bollywood work.
Over the years, Soundararajan has also put together a map of where other Dalits are in the United States, made connections with those in disparate American cities, and is on a mission to meet these members of her community in person.
And it doesn't end there.
Soundararajan's work is global in scope, and her goal is for justice for Dalits around the world.
"A lot of people feel immigration is one-way," she said.
"But who we are as desis and for me particularly as a Dalit, I feel that culture and connection are more than a memory; it is a heartbeat in our blood, a responsibility and a call to action.
"The work I do in the Dalit Diaspora is connected to Dalit movements in India."
Most notably, this past spring, she joined the Dalit Women's Self-Respect Yatra.
Led by the All India Dalit Women's Rights Forum, it covered a vast distance across India and called attention to the rampant violence against Dalit women, which she said was at the heart of India's rape crisis, while demanding recognition and accountability.
"Dalits of the Diaspora have left their home countries because they could not pursue a free life in India," Soundararajan said.
"As they become a part of productive communities in the US, UK, and around the world, our voices became a hidden but foundational part of the South Asian communities we contribute to but are invisible to.
"The stories of discrimination and violence we fled in India are important history and continued in the US as well.
"From honour killings, work place discrimination, and barring of religious institutions, if we don't break the silence we will continue this cancer here.
"The violence ends in our generation. Our stories can point the way to the solutions and we will be heard."
Chaya Babu