Anup Patel tells Chaya Babu that he is bound by a sense of duty to help the country of his birth fight the menace of human trafficking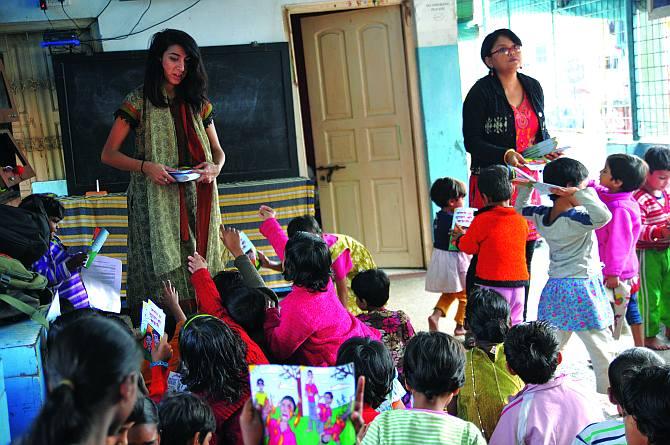 Anup Patel is a doctor. He does plastic and reconstructive surgery in New Haven, Connecticut. He went to medical school at Yale, and he also happens to have an MBA from there. If that seems pretty average for an Indian American, then add to the list that he is co-founder of a human rights organisation in India that aims to provide education and health care to survivors of human trafficking.
Patel, 32, went to Mumbai as a college junior to explore his interest in public health. There he spent time volunteering at an AIDS orphanage, purely focused on his personal goals to learn about health and policy (the previous year he had done work in that space at Senator Bob Grant's office in Washington, DC). But, he said, what started out as a brief venture into a philanthropic space became something much more powerful.
"I found it a little bit strange; I thought, 'To have HIV/AIDS at such a young age, that's already surprising -- but to have that as well as no mom or dad?'" he recalls. "So, I asked the lady who ran the organisation, 'What's going on here?' and she said, 'You must be pretty naïve if you don't know about the red light area of Mumbai.'"

Patel was naïve. He knew nothing about prostitution, let alone forced prostitution. Though his mother is from Mumbai, his experience there was a sheltered one. That night he set out on his own to Kamathipura, the city's oldest and Asia's second largest red light district.
He saw for the first time the sprawling area of 30,000 sex workers, some as young as eight, the women separated by regional background or ethnicity into different sections. He learned about trafficking and how the children in the orphanage he was volunteering at were also a part of the system, but a different kind of victim.
"It's what led to the birth of Cents of Relief," Patel said. "Seeing these girls and just knowing it was something I wasn't going to leave behind, and I was also interested in the HIV/AIDS problem, I just thought, there's got to be an answer to somehow help these people."
When he returned to the United States, he and his now wife Rina Patel, an information technology consultant, started CoR together; he calls her the driving force behind the non-profit and the reason why any positive change is made. It was 2003, they were still students at the University of Florida, and he was also balancing a triple major: Economics, political science, and genetics. And he graduated with a 4.0. The duo used scholarship money and the proceeds from aggressive fundraising to start the organisation.
"The red light area is very, very tough to work in," Patel says. "It's hard to find funding, and it's an area that has rampant corruption."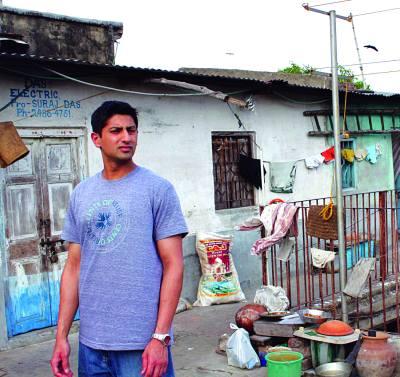 CoR has three different programmes that work to have an impact on women and children impacted by sex trafficking.
Rx for Healthy Solutions offers workshops that educate on how to maintain hygiene and safety habits, distributes basic hygiene kits that include condoms, antibacterial, soap, toothbrushes and shampoo, and gives attendees the opportunity to receive routine health consultations and treatment from physicians.
Comic Relief is a comic book line that teaches kids about burn safety, a programme recognised by the American Burn Association and Journal of Burn Care and Rehabilitation.
Crafting Change provides opportunities for women to learn vocational skills like producing handicrafts, which gives them a creative and educational outlet as well as a livelihood; it can help increase the chances of escape from the bondage of human trafficking.
"I guess it's easy to want to do this kind of work even with a demanding profession here because I have family there and you have a sense of duty to help the country that your people come from," Patel says. "I just remember when I was little seeing the rampant poverty there. So it's something that just sort of came together."
Moving forward, he and Rina hope to continue to grow CoR and develop it to have a more robust staff to rescue and rehabilitate trafficked women and help prevent the next generation from entering the sex trade through force or lack of other options. They also partner with other NGOs that help them work toward their mission, namely Apne Aap, New Light Foundation, and Destiny Reflection.
"Rina and I love what we're doing and have the greatest friends in the world who help us," Patel says. "Where we are now is the product of good fortune, a supportive network, and the small things people do toward our cause. We try to balance everything we do from working out to cooking to hanging out with our friends to giving back via CoR."