How does an aspiring air force pilot land up in an engineering course in metallurgy?
How does he end up in a factory producing dyes and sell saris for a living?
And how with absolutely no creative background does he go on to head one of the biggest advertising agencies in the country?
The journey of Abhijit Avasthi, the former national creative director of Ogilvy & Mather, is as amazing as it is unbelievable. Read on!
Abhijit Avasthi, on a refurbished 55 yr-old original Czech-made Jawa that once belonged to his father.
Abhijit Avasthi is dressed in a checked shirt and a pair of chinos. He looks like he's about to step out for a Sunday brunch. Except that it is Monday, 9 am.
It is Avasthi's last week at Ogilvy & Mather and he is trying to tie up the loose ends. There's a meeting at a five star hotel next door and he has squeezed in some time for this interview.
Avasthi sent ripples through Ogilvy and the advertising business when he announced his exit as the national creative director earlier this month.
He refuses to discuss what he intends to do next -- he insists he has no plans just yet -- but he also doesn't rule out the possibility of starting his own ad agency.
O&M's former national creative director, Abhijit Avasthi tells Rediff.com's Abhishek Mande Bhot how he made it:
---
'Do I consider myself successful? Yes!'
Success to me is having the freedom to do something that makes me happy and along the way work with interesting people and make a decent living.
A big designation, glamorous corporate life or big money doesn't fall into my parameters of success.
I get to travel in my job; I laugh a lot; I get to interact with people from different fields, which gives me mental and emotional satisfaction.
So, yes, I would think I am successful.
***
'I quit O&M because I am up for an adventure'
I feel like (Christopher) Columbus; I have a ship but I don't know where I am heading. I am excited to know how the story unfolds.
Before I joined advertising, I had never written anything in my life.
But the last 15 years have been a journey of self discovery.
These years have also given me a lot of confidence, which is also why I am curious to see what else I am capable of doing.
There are certain projects I wanted to embark on which need time, energy and effort - all of this would come at the expense of my time at O&M. I thought that wasn't fair. So I've moved out of the system and started afresh.
***
'Life in the armed forces is aish without cash'
My father served in the Indian Air Force and he was my biggest influence growing up.
Because of his job, we led nomadic lives. Life in the armed forces exposes you to people from all parts of the country, varied cultures and offers work-life balance like no other profession can.
We got the opportunity to see all parts of the country including places like Arunachal Pradesh that weren't open to outsiders.
We celebrated all festivals with equal gusto but Christmas was special for me.
The Air Force band would gather us kids and we would go from house to house singing carols and getting sweets!
Our Santa Claus didn't come in a sleigh; he arrived in a helicopter and our Christmas party was atop a Queen Mary (trailer) that would drive us up and down the air strip!
My mother called the life in the armed forces aish without cash! Because even though you were paid only government salary, you got the opportunity to live a full life.
I wanted to follow in my father's footsteps and so in May 1987 I appeared for the National Defence Academy entrance test and cleared it. But before I took the Service Selection Board's physical test, I had to get glasses. With that went my hopes of joining the IAF.
***
'No experience goes waste'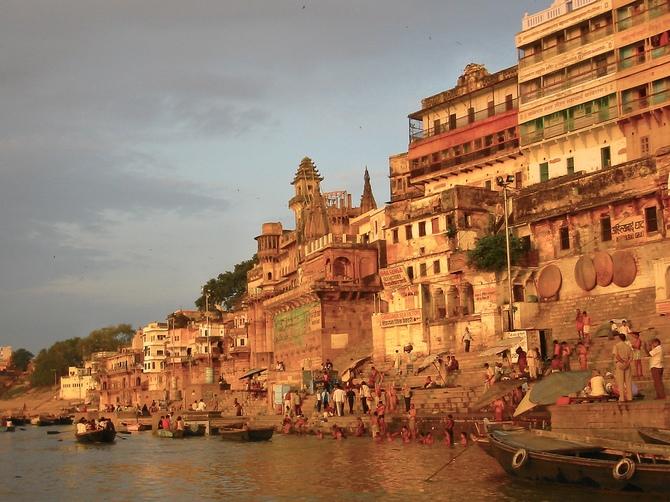 The ancient town of Varanasi is where Avasthi recollects spending 'the most magical four years' of his life. Photograph: Richard IJzermans/Creative Commons
When I appeared for my IIT entrance test, my score couldn't get me into the stream I wanted to major in.
I ran into a friend who had graduated from the Banaras Hindu University (BHU). The tales he told me of his time in BHU convinced me that BHU was the place for me.
I managed to get a seat in metallurgical engineering; it was an upcoming field.
And thus began four of the most magical years of my life.
I made some great friends, had a fantastic time having great food, attending concerts by the Ganga, taking a dip in the holy river, spending hours in the library that had a rich collection of books and magazines.
After I completed my graduation in 1993, I had the opportunity to pursue my master's degree in environmental engineering in the US but my mother fell ill and I returned home.
In March the following year, my mother passed away; I quit and moved back to Delhi where my father had started a business of manufacturing dyes after taking early retirement from the IAF.
For the next three years, I would travel 60-70 km every day going from one printing unit to another interacting with sales guys, dyeing masters... all kinds of people.
One of them told me I should start trading in saris since I was from Jaipur. So I started sourcing saris from Jaipur and selling them in Delhi.
Between 1994 and 1997 this is all I did. By the end of it, I was done and I wanted out.
***
'I had never written anything before!'
What I was doing for a living wasn't remotely related to what I had studied. And I was bored.
I didn't see myself taking over my father's business and so I left for Mumbai with the idea of working in the ad industry.
Now, I hadn't written anything before in my life but I would occasionally find myself sitting in on brainstorming sessions between Piyush and Prasoon (the Pandey brothers are his maternal uncles) and suggest ideas that they liked.
I didn't want to immediately come to O&M since Piyush was already there.
On his recommendation, Mohammed Khan and Rajeev Agarwal of (the ad agency) Enterprise Nexus agreed to meet me.
They wanted me to show them something I had written. I told them that I hadn't written anything except letters to my mother, so they suggested I take a copy test.
After passing the test, I joined Enterprise Nexus on April 1, 1997 and worked there for two years.
During my time there, I worked on The Times of India's 'A Day in the life of India' campaign, which got me some deal of visibility.
I got reasonably decent exposure to different media and I was leaning towards film.
Enterprise Nexus wasn't doing a lot of films but O&M was. And they had been interested in hiring me for a while.
So I moved on from Nexus and joined O&M on July 7, 1999.
***
When I took up the O&M offer, I was initially very awkward.
I wasn't sure what would be considered proper or not or how much I should fight for, let's say, an idea I was convinced about.
Initially I also lacked confidence because I was never a typical writer.
I would get overwhelmed by people who had a great command over the language and had the typical traditional 'creative' skills.
I soon realised that this was the outsider's view of what makes for good advertising and that these are just tools that help you to express your imagination.
This gave me the confidence to hone the art of storytelling, something I enjoyed.
I would go for photo shoots, sit with Prasoon on his edits and slowly things began falling into place.
***
Fevicol ka jod!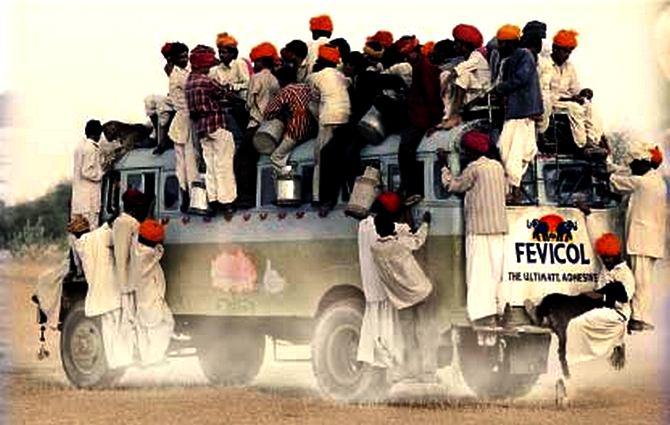 The Fevicol bus advertisement remains one of the most popular commercials of our times.
Among the campaigns I worked on, Fevicol was probably the easiest because by the time I had joined O&M, a lot of solid groundwork had already been done.
All I had to do was to find a way to reinforce that message.
We knew the tone would be earthy, rooted and delivered with a sense of smile. That was how the bus campaign came about.
With Cadbury we were riding on the tradition of offering sweets during special occasions and giving it a contemporary twist -- therefore 'Kuch meetha ho jaaye!'
On the other hand, Five Star offered the chance for us to be totally dorky.
Unlike other chocolates Five Star requires an involved experience. You can't just leave it on your tongue and expect it to melt.
It needs you to be involved and therefore get lost. That was the genesis of the idea and we went crazy after that.
The Bajaj Pulsar campaign is very dear to me. Twelve years ago there wasn't even a category of sports bikes in India. The challenge was how to get people to spend big ticket money on bikes, so we positioned it as a performance bike with adrenalin rushing stunts.
Today everyone imitates it.
Abhijit Avasthi with his uncle and mentor, Piyush Pandey.
Promoting the first season of Satyamev Jayate posed a challenge because here was a show that spoke of social issues, on a Sunday morning, for 90 minutes. The odds were stacked against it.
There were debates about whether we should tell the audience what the show is about and have the possibility of losing their interest even before the first episode went live or not telling them what it was and therefore not making them interested enough.
So we came up with the idea of behind-the-scenes shoot in which Aamir is discussing what is on his mind with his team. We suggested that, yes, it was entertainment but, no, it wasn't going to be all laughter and games.
The challenge for the Google advertisement was how to get a conversation going around an everyday brand.
What most people don't know is that it is smart storytelling, which weaves in various Google services that they wanted us to showcase!
These experiences and several others have enriched me and given me the confidence to try out something new.
***
'O&M taught me the importance of having courage.'
The one thing that separates Ogilvy from any other agency is that everyone -- not just the people in the creative team but also account servicing, PR, even the rural divisions -- thinks differently.
Over the years they have learnt to understand the importance of creativity.
O&M also taught me the importance of having courage, of being able to stand my ground with a client.
It has also taught me to be open to different ideas and to not lean on what I may have achieved in the past and instead do newer things.
Most importantly, it has taught me the power of relationships and that things fall into place if you share great relationships with people.
But the one thing that I will miss the most about O&M is the buzz of the place. The energy in the offices is amazing! I will miss that a lot as I step out of its offices for the last time after 15 years.
'India has changed a lot in the last 15 years!'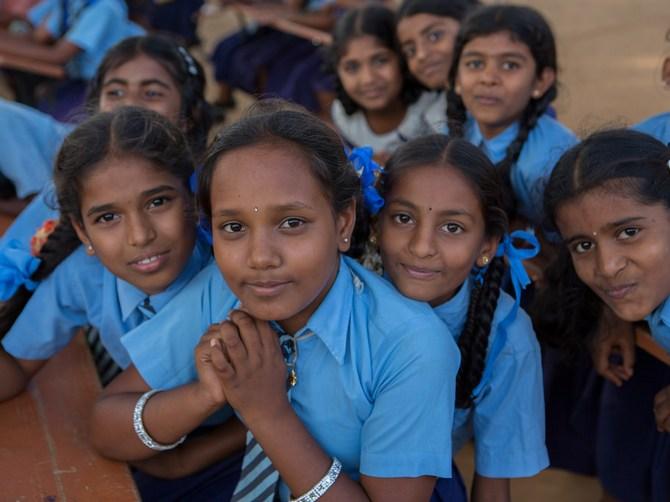 One of the biggest changes in the last 15 years is visible in the story of women who are now more confident and keen on taking on the world. Photograph: Water.org/Creative Commons
Being part of an industry that is constantly in touch with everyday people, I have also had the opportunity to witness the changing culture, value systems and aspirations of the country.
And the last 15 years have seen a lot of change.
Technology and media has changed the way people think.
The story of women has changed; there is more confidence and desire to explore bigger possibilities.
And generally, Indian society has become acceptable of a lot of things.
However, there are some changes I wish weren't happening that fast.
I feel that on many levels we are losing our -- for lack of a better word -- 'Indianness'. We are becoming westernised very fast and that I feel will come to bite us at some point.
We have also somehow begun to chase glamour; there is a strong desire to be seen on television. And rather than pursuing serious arts we would rather do things that will get us instant fame.
I find that worrying.
***
'The youth of 15 years ago had a lot more patience.'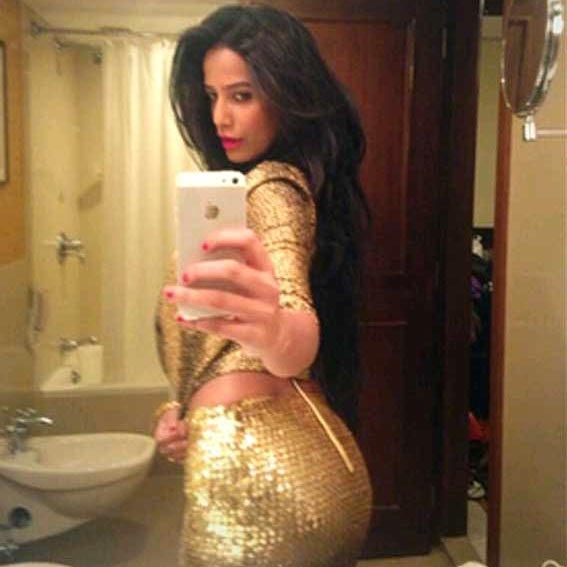 The culture of 'liking' everything they post is making the youth averse to constructive criticism says Abhijit Avasthi. Seen here is Poonam Pandey, a popular starlet whose social media feeds are filled with images like this one garnering hundreds of likes every time she posts it. Photograph courtesy: Poonam Pandey
Today's youth seems to have very little of it and a lot of people are okay not telling them that it is not the right way to be.
Waiting it out -- be it in your professional or personal life - is important.
Unfortunately, I don't see that in a lot of young people. Instant gratification is important for several of them.
Overconfidence is another issue that I find prevalent among the youth today. They seem to believe that they can to everything and everything they do is correct.
They don't take criticism very well.
Someone had an interesting theory about why this is happening.
Today a kid takes a selfie, let's say, of him eating a banana and posts it on social media.
A hundred people will like it; some will go 'Wow you look cool' or 'You look great' etc.
No one will tell him what a crappy photograph it is or tell him to do something productive.
Today's youth are used to getting appreciation for trivial things
How do you expect such a kid to ever pay heed to any constructive criticism?
I don't have a lot of to say to the youth except that don't while away your time.
Go for new experiences; take up challenges; make mistakes; don't have regrets.
It bothers me when kids say they're 'hanging out'! Clothes hang!
There is so much happening; be a part of it.
Steve Jobs said it best: Stay hungry; stay foolish!