Meet Shakthi Nataraj who has been awarded Philip Brett LGBT Studies Fellowship, from the University of California in Berkely.
An Indian girl student in the US has received a LGBT scholarship from the prestigious California University in Berkely to study how political issues brought new notions of sexual identity in India.
Shakthi Nataraj, who grew up in Chennai has been awarded the Philip Brett LGBT Studies Fellowship that honours the memory of Philip Brett who is considered a pioneer of lesbian and gay musicology.
The Lesbian, Gay, Bisexual and Transgender (LGBT) Fellowship will help Nataraj study how political tensions brought new notions of sexual identity in Tamil Nadu.
Nataraj is one of the three students who received 'The Philip Brett LGBT Studies Fellowship', according to the college release.
"The movements taking place in Tamil Nadu right now draw on LGBT rights language, but they also draw on a lot of other histories," said Nataraj, an anthropology PhD student at University of California, Berkeley.
As part of her research, she is examining how Indian courts struggle to reconcile notions of "Indian culture" with transnational human rights commitments, the college release said.
Nataraj has spent time around nonprofits that focused in HIV and gender issues. As she grew older, she reconnected with the LGBT community in India.
"It's the dual belonging to the worlds of academia and non-academia that is both the biggest challenge and the most rewarding part of this whole experience," Nataraj said.
It is from this background that Nataraj approaches her LGBT research in Tamil Nadu, the release said.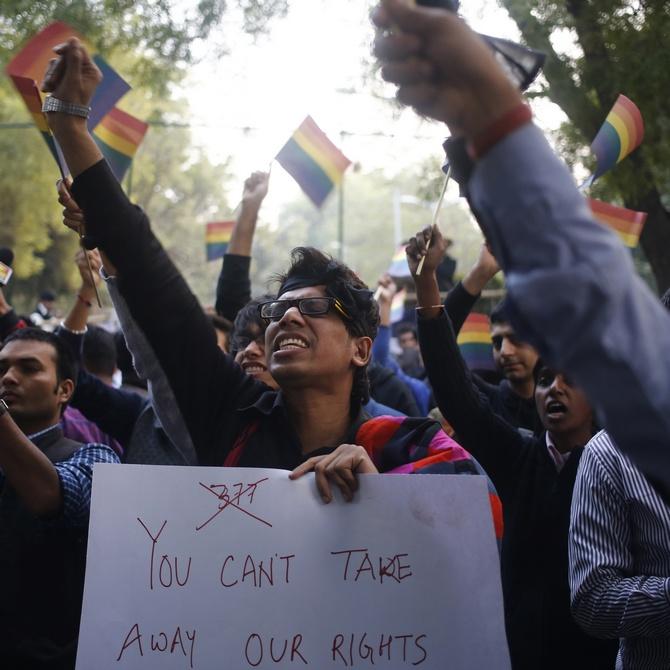 For example, in December 2013, India's Supreme Court re-introduced a colonial-era law criminalising homosexual intercourse and then, just months later, issued a judgment affirming transgender identity and rights.
Indian members of the LGBT communities, she says, are "paradoxically hailed as both rights-bearing consumers and atavistic criminals."
Lead photograph courtesy: Berkley.edu
Photograph: Anindito Mukherjee/Reuters
© Copyright 2022 PTI. All rights reserved. Republication or redistribution of PTI content, including by framing or similar means, is expressly prohibited without the prior written consent.