They have mastered the art of winning. And sometimes they give us a peek into how they do it.
In this series, we bring you your weekly shot of wisdom from super achievers.
Melinda Gates with her husband Bill Gates.
Photographs: @melindafrenchgates/Instagram.
Today, Melinda Gates -- along with her husband, Microsoft co-founder Bill Gates -- is one of the leading philanthropists in the world.
She co-founded the Bill and Melinda Gates Foundation, which has been funded by millions of their own money.
Melinda Gates has always done things differently.
When she graduated from college she was a techie at a time when not many women were.
Sharing a photo from her college graduation on Instagram, she said, 'I'm reminded of the incredible sense of opportunity I felt at that moment -- degree in hand, surrounded by the people I love, only a few weeks away from starting my dream job.'
But there was something she wished she had known then.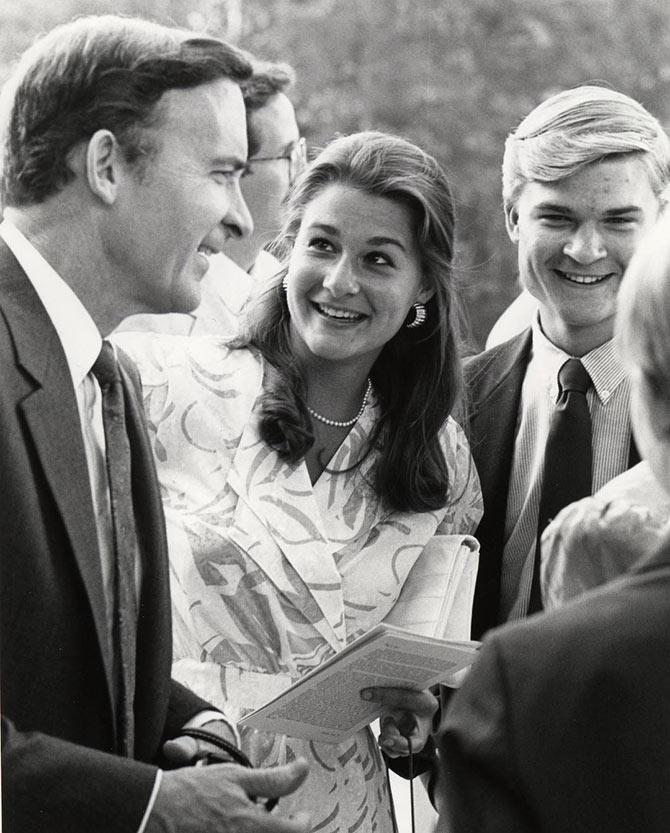 Melinda Gates at her college graduation.

Melinda Gates shared what she wished someone had told the younger her: 'What I wish I'd known then -- and what I tell young people today -- is that to really seize the opportunity in front of you, you should learn to live at the limits of your comfort zone. Get comfortable being uncomfortable. Your willingness to explore new environments and situations will reward you with a fuller, more interesting life.'
Earlier in the series
What's the richest plus-size model's super power?