In a first of a special series on second generation Indian Americans giving back to India, we begin with Meghana Sreevatsava's story.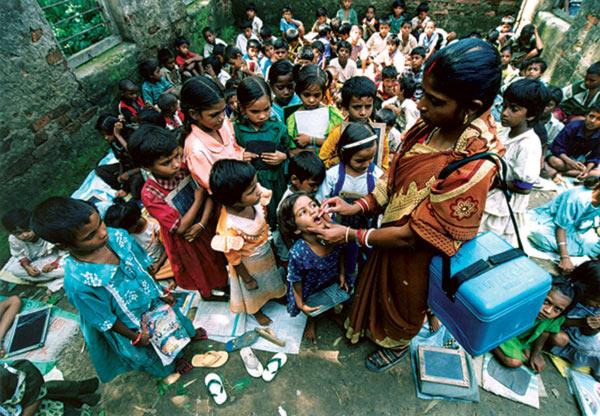 I am not like a super selfless person or anything like that," said Meghana Sreevatsava (pictured below), who works on mass immunisation efforts in developing world counties through the World Health Organisation.
"Maybe it's a sense of adventure. It's just a passion. There's a pull toward it. And it's like, why would you do anything else when this is what you could be doing? That's the feeling for me."
Sreevatsava, 31, who grew up in New Jersey, is now in northern Nigeria, where she's been for about a year.
But prior to her current post, she worked in Laos and India.
Her time in India involved monitoring mass immunisation campaigns on polio, which in 2006 was still endemic.
"India had never not had polio and they were desperately trying to get rid of it," she said.
"Mass immunisation campaigns usually mean teams are hired to go to every house in every village in every district in a state and vaccinate every child under the age of five years.
"So as a monitor, we were sent to make sure teams did exactly what they were supposed to, which rarely happened. Hence, the challenge."
"The state I worked in was Uttar Pradesh, one of the poorest states in the countries with severe deficiencies in hygiene, sanitation, and proper sewage management; in other words, the perfect breeding ground for polio to infect small children."
The challenge lay in the resistance to vaccinations.
Sreevatsava described how easy it should have been in theory: See a child, give the vaccine, move on.
But it was far from that simple.
Western Utter Pradesh was ridden with rumours about how the polio vaccine was dangerous; parents hid their children when the teams came around.
Sreevatsava recalls one home she visited where a mother refused to let her child be vaccinated unless the family received payment.
The WHO workers literally chased the woman down the street, pleading with her, and she finally acquiesced.
"Slowly and with a lot of commitment from many people, India was finally able to eradicate polio in 2012," she said.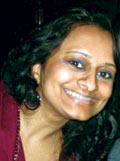 Prior to being stationed in India, Sreevatsava never thought of herself as someone who would end up in far-flung locations, running after women in villages in the pursuit of quelling diseases.
Her interest was only sparked when she moved to Geneva and saw the work her colleagues were doing in developing countries.
She had gone there herself as part of the Allan Rosenfield Global Health Fellowship to do mostly statistics work analysing data for vaccination studies -- specifically Polio -- that were going to be published in scientific journals.
But after attending meetings where fieldwork was presented, she wanted to get out there too and see what it would be like to do a non-desk job.
Sreevatsava went from New Jersey to Georgia, where she did her undergrad and Masters in Public Health in Epidemiology at Emory University.
Like most Indians in the United States, she had experienced India in two- to three-week bursts.
More than that, her family is from Bengaluru, so her exposure had been limited to mostly urban areas.
"I actually was very surprised with the level of poverty and underdevelopment, because you hear about people suffering but when you're listening to it in the US it's a whole different story from when you're actually there," she said about arriving in India for work.
"But when you're seeing where people live, the kind of food they have access to, the kind of water they're forced to drink, it's emotional.
"You see kids who are sick and can't afford medical treatment; the extent of malnourishment in India, I haven't seen that in any developing country I've been to.
"It takes a toll on you."
Moving forward, Sreevatsava plans to continue the work she's doing in different places and would definitely work in India again, she said, preferably in another vaccine preventable disease like measles.
She also has ideals and a vision for the change she hopes for there:
"I would love to see India improve their primary health-care system, to encourage education among women to empower them to make informed based decisions on the health and well being of their children.
"I would also want to see women exhibit health-seeking behaviour so no one ever has to come to their houses to make them take a vaccine or medication, but instead they take their kids to the clinics and hospitals and say, 'Please vaccinate my child, I know it is important.'"