A 19-year-old student nominated her teacher Gurnimrat Sidhu for the most inspiring teacher award at Oxford University.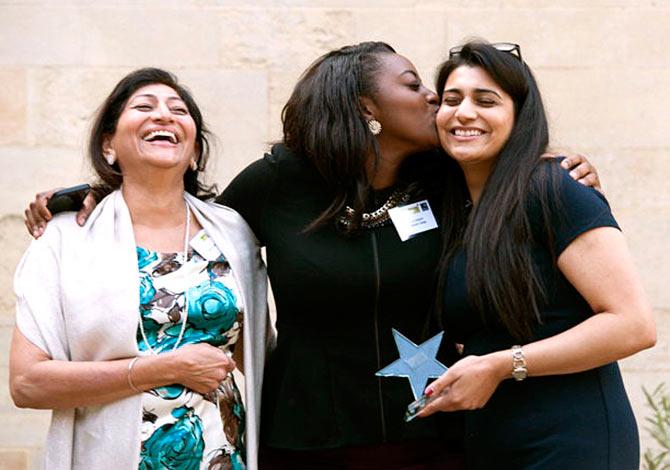 An Indian-origin teacher has been honoured by Oxford University for helping one of her students get into the world-famous varsity.
Gurnimrat 'Nimmy' Sidhu, head of science at Oaks Park High School in north-east London, is among 12 teachers to win the 'University of Oxford Inspirational Teacher Award' set up to encourage more state-funded schools to connect with the university.
Sidhu feared a marking error and forced her student Esther Odejimi to get her exams remarked enabling her to gain admission Pembroke College, Oxford, to study theology.
The 19-year-old returned the favour by nominating her teacher for the award.
"Ms Sidhu, hands down, is the most inspirational, supportive and selfless teacher that I have ever had the privilege to be taught by and spend time with," Odejimi said.
"She continually reassured me that I was academically adequate to thrive at an institution like this, despite my socio-economic background. I will never forget the fact that every single day the school cleaners would kick Ms Sidhu and I out of her classroom at around 7 pm because we were the last people left in school and they needed to lock up," she said.
"It is so humbling to be receiving this award and to be honest it still hasn't really sunk in. I am inspired everyday by the students that I work with and Esther is a prime example of that," Sidhu said.
Sidhu received her trophy in Oxford last week alongside 11 others, also nominated by their students for their role in getting them admission into one of the world's most prestigious universities.
The scheme was set up by the university to counter criticism of elitism with largely wealthy and privately educated students being able to gain admission.
Oxford University's Vice-Chancellor Professor Andrew Hamilton said, "Oxford devotes a great deal of energy and effort to encouraging all those with the ability and potential to apply here, regardless of background -- but teachers play a crucial role in supporting and raising the aspirations of the most capable students year on year throughout their careers.
"I hope this award will send the message that students and universities recognise how valuable the role of a supportive teacher can be."
Image: Gurnimrat Sidhu (extreme right), with her friends
Photograph courtesy: oakspark.co.uk
© Copyright 2022 PTI. All rights reserved. Republication or redistribution of PTI content, including by framing or similar means, is expressly prohibited without the prior written consent.