They have mastered the art of winning. And sometimes they give us a peek into how they do it.
In this series, we bring you your weekly shot of wisdom from super achievers.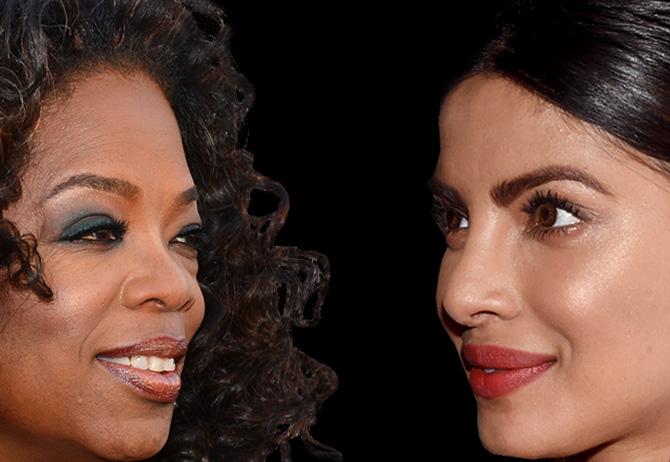 Photographs: Ethan Miller (left), Jamie McCarthy (right)/Getty Images;
Imaging: Manisha Kotian
Oprah Winfrey will make history at the Golden Globes this year as the first black woman to receive the Cecil B DeMille Award, a honor granted annually by the Hollywood Foreign Press Association (HFPA) to 'a talented individual who has made an incredible impact on the world of entertainment.'
The multi award-winning chat show icon -- who counts two Oscar nominations and one Golden Globe nomination among her vast list of accolades -- will join an illustrious list of winners, which includes actors like Sidney Poitier and Meryl Streep and filmmakers like Martin Scorsese and Steven Spielberg.
Meher Tatna, president, HFPA, said in a statement, 'As a global media leader, philanthropist, producer and actress, she has created an unparalleled connection with people around the world, making her one of the most respected and admired figures today. For generations, Oprah has celebrated strong female characters on and off screen, and has been a role model for women and young girls for decades.'
Among those she has inspired is actress Priyanka Chopra, who kicked off 2018 on Instagram with an inspiring Oprah Winfrey quote: 'You get in life what you have the courage to ask for.'
Earlier in the series
Serena Williams's comeback secret