Who would've thought the bland boring dish could help start a successful business venture?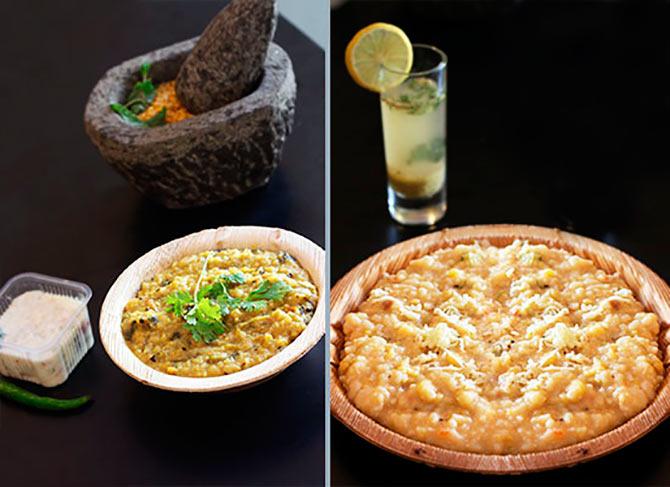 Two young entrepreneurs Manish Khanchandani and Sagar Bhajani have struck a unique recipe for success.
The duo run a restaurant called Khichadiwala in Nagpur where they sell 15 variants of khichadi.
Often regarded as a staple diet for patients, the khichadi has received a rebranding of sorts with the two young men offering it not just in different flavours but also at affordable prices.
"Khichadi has been an integral part of our meal since centuries; we are looking at keeping the basic recipe same with tweaks thrown in here and there to get a different taste.
So far it has really worked well," Sagar says.
From a workshop to business model: A 21-day journey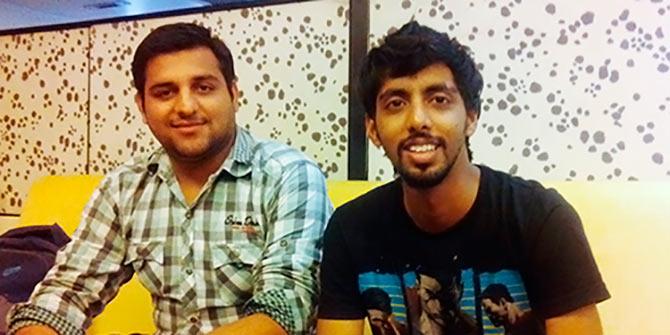 A hardcore foodie and the brain behind Khichadiwala, Manish skipped his campus interview after finishing his MBA to pursue his passion.
His friend, Sagar came on board as the idea of entrepreneurship always enthralled him and he was bored of the monotony of his day job.
The fact that it was a unique idea attempting to make khichadi a fast food item -- also helped.
It so happened that the duo came up with the idea of selling khichadis during an entrepreneurship workshop CEO@10K organised by innovations firm Lemon Ideas at Nagpur.
There participants had to come up with a viable business idea and convert it into a profit-making venture in 21 days.
It was during this workshop that they sold khichadis at popular locations across the city.
The idea worked so well that it even surprised the two young men themselves.
A restaurateur offered his space to them.
"This workshop made one thing clear -- our idea had potential," Sagar says.
It was just a matter of time before they took a plunge to turn it into a business.
Healthy food served at Khichadiwala
Khichadiwala founders strongly believe that the fast food available today is unhealthy.
So it is their conscious attempt to serve items which are 'healthy' and what could be better than khichadi?!
They also refuse to serve aerated drinks and instead offer drinks such as lassi, buttermilk and lemonade that go better with the food.
Though they have both the take away and dine-in models, the latter is the most popular.
Most of their revenue comes from dine-in customers, with about 33 per cent being contributed by home-deliveries.
The entrepreneurs believe that it is the strategic location of their restaurant which has given them the biggest advantage.
Situated close to the IT Park in Nagpur, their maximum orders come from the techies who step out of their offices during the lunch break.
On a typical day, they sell between 120-130 plates of khichadi that range between Rs 45 and Rs 120.
Initial investment
The initial investment came from Sagar's job and a loan from their families.
A year later -- they turned one on March 31 -- they are already looking at starting a second outlet and soon they hope to start franchising their business.
"We have seven serious franchisee enquiries at the moment, of which five are from outside Nagpur.
"Though we are keen on taking the business model outside Nagpur, we would do so only after the third quarter," Sagar says.
The bestsellers at Khichadiwala
Topping the chart of Khichadiwala's popular menu is Garlic Khichadi.
Saoji Khichadi is popular with those who like their khichadi spicy.
Named after a cuisine from Nagpur, Saoji, it is the excessive use of spices that has been combined with the plain khichadi.
Perhaps the most exciting of the lot is the Italian khichadi.
An Indian version of Rissoto, this Khichadi contains cheese, sweet corn, capsicum etc and spices like Oregano, Thyme and Basil lend it a very unique flavour.
Now who would've thought Khichadi couldn't be exciting?