Indian American Anjuli Pandit wants to use her skills to educate more and more people in the country, says Chaya Babu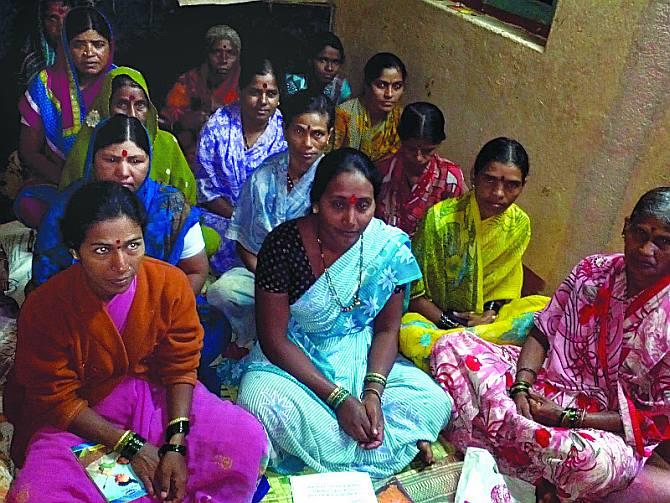 Anjuli Pandit tried out to be one of the 1,000 people Al Gore trained to give the An Inconvenient Truth presentation in their communities in 2006. He had come to the University of Miami, where she was a student at the time, to give a talk. The impression he made on her led her to apply on a whim.
"Somehow I got chosen and it was funny because when I went to the training event in Nashville, there were all these older white men," Pandit said. "I was one of, like, three women and the only person under 30. I thought it was going to be a bunch of kids like me being like, 'Let's save the world!' But no."
She laughed.
This mini activist role, during her college days, provided an important connection to her being an integral part of The Climate Reality Project's launch in India, where she continues to live now. It was an unlikely string of events.
Pandit graduated with a degree in education in 2007 and was in India for a wedding with her family when her mother had to have emergency surgery. She stayed through the months-long recovery process, during which her aunt, who had a bakery in Alibaug, encouraged her to put her ESL and teaching skills to use. At the time the area was a village turning into a hot tourist spot, but the locals lacked English language proficiency to get the jobs that were popping up.
So Pandit opened an English school. She got families from Mumbai who had holiday homes in Alibaug to give seed money to open the school, and she got teachers who wanted to do something extra to come out and work there. At one point, she said, there were six or seven classes taking place per day because so many students came to get lessons.
"My parents have always been big proponents of understanding poverty and the realities of the world and what it means to be hungry and to not have things," she said. "I think I had visited 77 countries or something like that. And I was really fortunate to study in the best American schools in the world where a large part of the curriculum was on social issues."
Pandit was born in Texas and parts of her youth were spent in California and Pennsylvania. Her father was in the oil business and so she also lived in Saudi Arabia, Nigeria, Kuwait, Singapore and more. This, plus other travels -- including multiple annual visits to India -- meant she had wide exposure to the world. Sometimes her mother made her and her brother backpack and stay with locals in the places they went. Trips to other countries also meant an assignment from her mother to do a report on the economic realities of a place and how that impacted the population.
"This was basically more homework, but it definitely made us really learn a lot and the importance of that stayed with me."
It was during Pandit's time teaching in the Alibaug school she set up that she got an e-mail from the Climate Reality Project saying they were opening an office in India. She asked how she might be able to help, and the next thing she knew, she had a job for a year with the organisation.
"It was sort of me running all over India talking about climate change," she said. "I didn't really know anything about climate change and I didn't know anything about India. I had always been in a cocoon of my family when I had come here, and talking to other people was really an eye-opener. I discovered all these entrepreneurs, environmental organisations, and policy institutes I didn't know existed.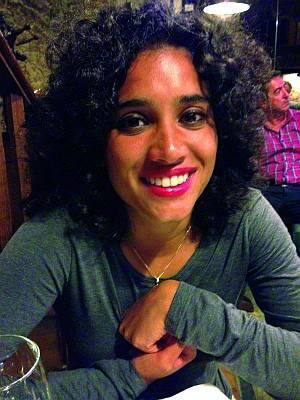 "It forced me to learn not only the topography of India because we had to find live case studies of where climate change is effecting different micro-climates, but it also got me to engage with everybody from school children in rural villages to the editor of Vogue magazine for their green issue to people who work in education."
Because the project was so new and nimble in India, Pandit's role was huge. That combined with the fact that Al Gore won the Nobel Peace Prize that year with the Intergovernmental Panel on Climate Change, which was headed by Rajendra Kumar Pachauri, meant that the climate change was a hot topic in India and Pandit was everyone's go to source for information. She was invited to speak at conferences, and her words and writings were quoted in the press as part of the official discourse on the subject. And she and her colleague were recognised at the Sanctuary Asia Awards.
"I felt very much a strong part of that period when India started talking about climate change," she said. "I felt like our work played a part in creating that discussion."
From here Pandit ended up at Tata Consulting Services in 2009 in a unit called Eco-sustainability Services that developed IT solutions to study, report, and track, the carbon, air, water, land emissions/usage for a company, product, or service to help them figure out how they can be more efficient and save resources. Part of this job including policy advocacy, which led her to getting her masters in Public Policy at the Sciences Po School in Paris. While there, Pandit spoke as part of TEDx Paris' "2030 in Focus" edition and received a standing ovation for her talk on "Crossing Borders," in which she pushes for the breakdown of mental barriers that can keep people from thinking globally.
Returning to India, Pandit spent a brief time at a social enterprise called Greenlight Planet that brings solar lighting to the poor. Anjuli returned to working on environmental policy and to the corporate world, but specifically chose Tatas because of their commitment to society. The main shareholders of Tata Sons where she works are two charitable trusts, so dividends are used to directly address the needs of the community. But she has a hunch she'll eventually end up back in education, hopefully opening a school in India that fulfils her vision of both rich and poor learning under the same roof.
"My great grandfather started a boarding school in India, my grandmother was a teacher, and at one point my father was a teacher," she said. "I think intrinsically teaching is something our family is good at -- and our last name is 'Pandit,' which basically means 'teacher.' I know in my heart that one day I'll be doing that again. And I like for this to be in India because I think a lot still needs to be done for the 400 million people in this country who are illiterate."