Cricketer K L Rahul launches online cult streetwear brand.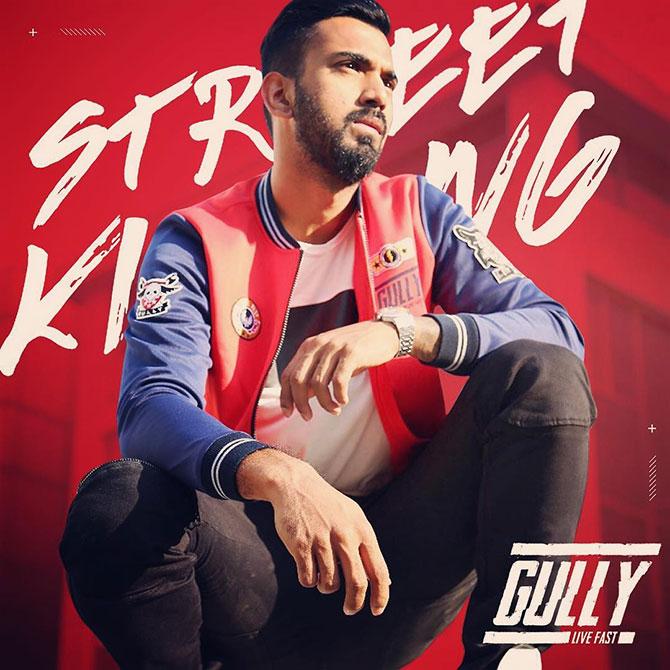 Photographs: Kind courtesy K L Rahul/Instagram
Indian cricketer K L Rahul announced the launch of Gully, a cult street-wear brand, in association with retail partner Zeko Online.
Initially available online, the brand intends to expand its presence to physical retail in the coming months, and its portfolio of products.
Arjavi Shah Marwaha, director, Zeko Online says, 'The core of the brand is street culture, hip-hop, rap and street sports.
'Our target audience is the youth. Gully is an everyday wear brand, with an emphasis on comfort and quality at a reasonable cost.'
As co-owner, Rahul has been involved right from the inception of the brand and has provided his inputs regularly on the design, style and quality of the products.
'Streetwear brands are extremely popular in western countries and we have seen lot of Hollywood and sport personalities promoting them.
'Through Gully we are entering an uncharted territory and with KL Rahul on board, we are confident that we will be able to set-up a new trend and culture,' Marwaha added.
The range will hit e-commerce websites in the coming weeks, starting with a range of tee-shirts, joggers and shorts for men and will expand its portfolio to include a women's clothing line and introduce categories like jeans and sweatshirts as well.
'Initially all our products will be available on one of India's leading online market places and soon on our own website.
'We will be expanding to offline retail through unique Gully pop-up retail experience stores.
'We are also in talks with a few investors and after funding we will look at rapid expansions through other channels,' says Marwaha.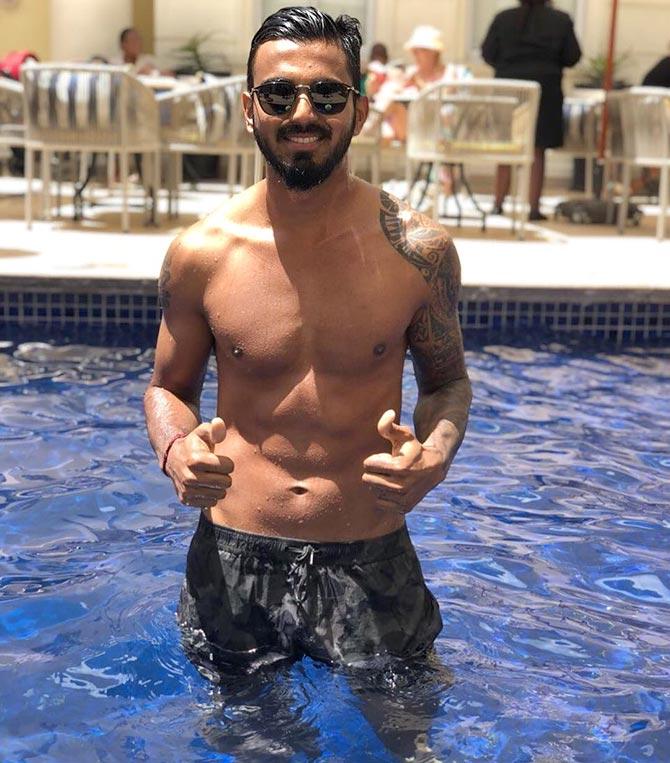 K L Rahul is managed by Bunty Sajdeh led Cornerstone Sport and Entertainment, the sports talent management agency which also manages Indian captain Virat Kohli.
The agency structured and executed the deal between Rahul and Zeko.
'Our philosophy in creating and building brands is to identify the gap in the market and then find the right partners to work with.
'We felt Arjavi was the right person since she has 15 years of experience as a designer, manufacturer and collaborator in making successful private labels for India's leading retail chains.
'Another key aspect was in-house manufacturing which gives us the flexibility and agility which is required for a new brand to succeed,' adds, Jogesh Lulla, COO, Cornerstone Sport.
Among the belles of Bollywood, Jacqueline Fernandez is the latest to launch her own label. In association with Mojostar, the actress launched Just F, a female-only fitness and fashion brand.
Co-created and co-owned by Mojostar and Fernandez, Just F is a move to redefine the female active-wear space in India.
The products have been developed to meet the specific requirements of the style-conscious, trendy, and free-spirited 20+ Indian women.
Abhishek Verma, CEO, Mojostar, said, 'Active-wear trends in India are still heavily dominated by the needs of male consumers.
'Brands in this space still have a primary share from male consumers, leaving gaps in the offering for young Indian women.
'Just F is our way of giving female consumers, products which cater to their needs and sensibilities.'
Just F will launch a range of stylish athleisure outfits, covering a range of trends and use cases such as: monochromes, floral infuse active wear, club inspired active wear, functional sports bras, colour blocking etc.
The brand has also focussed detail in terms of construction and sizing, designing products which are better suited to the body type of Indian women.