Dolly Jain knows 325 ways of draping the sari, a talent that has taken her to the Limca Book Records.
In an interview with Anita Aikara/Rediff.com, she speaks about her journey, client tantrums and dressing up Deepika Padukone, Sridevi and the Ambanis.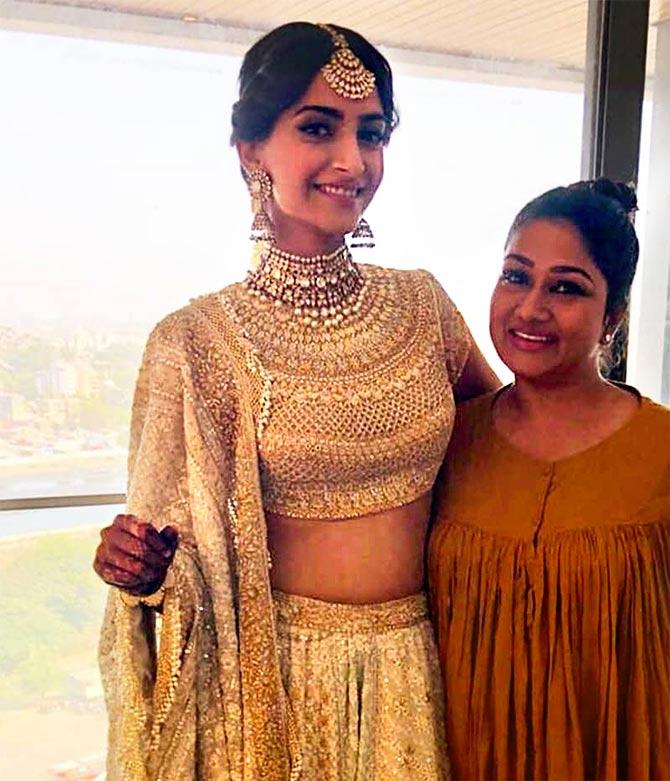 The journey begins
It been 15-16 years since I started.
To be honest, I never liked draping saris. I was born and raised in Bengaluru and my mother was the only person who wore a sari in the neighbourhood.
The south Indians there would wear a skirt (pavada) and a blouse.
When I left Bengaluru, I was quite young and didn't understand the concept of drapes as I was a tomboy.
I got married early and, post marriage, I was expected to wear a sari everyday.
I didn't like wearing saris but every time I wore one, people appreciated the way I draped it.
With time, everybody knew that Dolly Jain's sari would always stand out.
After my younger daughter was born, there was not much for me to do.
When she was two, I decided to help the women in my society drape saris.
Initially, I picked it up as a hobby but, through word of mouth, I got many more customers.
At what age did you first wear a sari?
I wore my first sari when I was 18 years old. In my family, the daughters were married off early.
At 18, I had to do a matrimonial photo shoot in a sari. I wore the sari for the second time at 21, when I got married.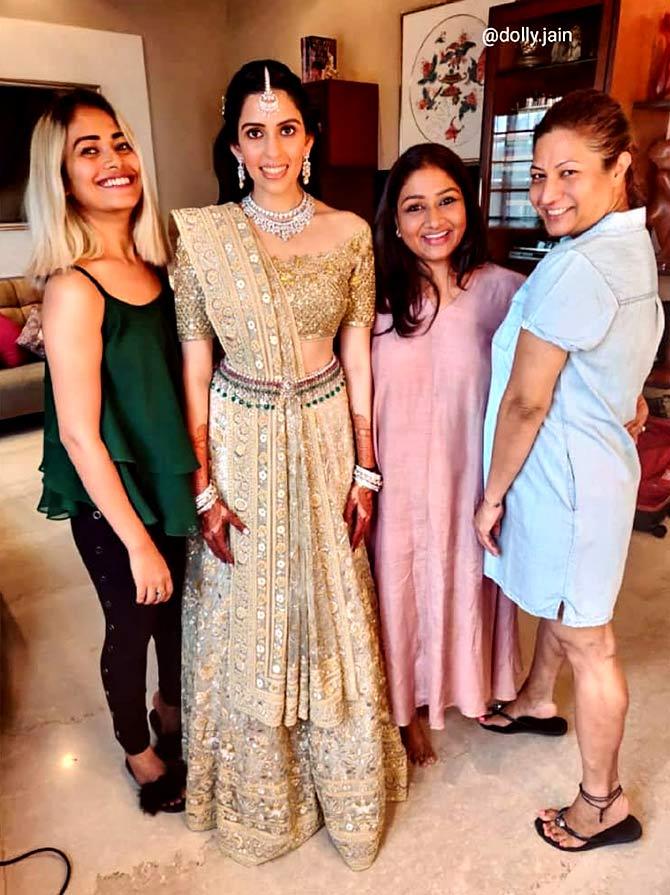 The challenges
Nowadays, if you find it difficult to do something, you can Google or YouTube it. Back then, such things didn't exist.
When I got married, the women at home helped me drape my sari.
At that time, I never thought I'd venture out and do it professionally. Until, one day, I thought about making a career out of it!
I was married into a Marwari family. It was not very easy for me to tell my in-laws that I wanted to take up sari draping as a profession.
People understood what a doctor, engineer or chartered accountant did, but no one understood why I wanted to drape saris.
Sari draping did not even qualify as a profession and, in a Marwari family, the only thought was what would society say!
I can't tell you how difficult it was for me; every person I met wanted to know why I was draping saris for a living.
When they'd meet me, instead saying, "Hello," they would say, "Tera dimag kharab ho gaya kya (Have you lost your mind)?"
I was really hassled by society's attitude towards my profession so I spoke to my dad. I told him that I liked what I was doing but society was not accepting it.
I was a mother of two daughters and I didn't want my profession to affect their lives.
My dad told me, "Kutton ka kaam bhaunkne ka hota hai aur haat kissi ke bhaunkne se nahin rukhte hain (Dogs will bark but you don't need to stop what you are doing because of that)."
That changed my attitude towards the job. I realised that if you're confident, you don't need to prove yourself to society.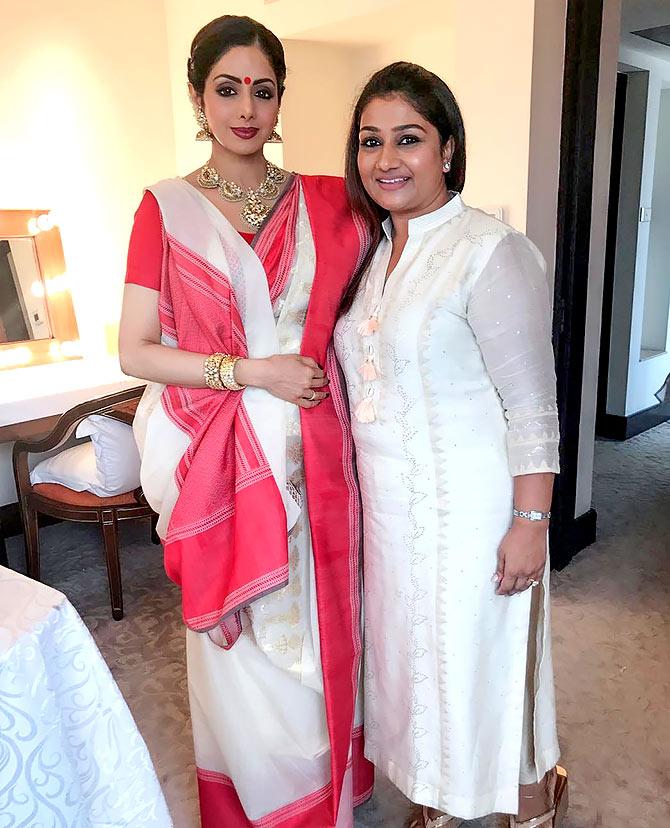 Later, when I featured in the Limca Book of Records for draping a saree in 125 different ways, I posted it on all the groups.
I framed the certificate in my living room.
All the people who told me "tumhara dimaag kharab ho gaya hai" would come home, look at the record and say, "Wah Dolly! What an achievement!"
The challenging part initially was that people did not respect my profession. When I would visit someone's home to drape a sari, people would think, 'Salon wali aayee hain (The girl from the salon is here)'. They never took me seriously as an artist.
If sari draping was left to make-up artists or 'salonwalis', then my profession would have never been born. I think that, as artists, we should be respected.
Support from the family
My husband has been very supportive and my daughters are my pillars of strength.
The thought of doing make-up or opening a sari store has crossed my mind at times.
However, my in-laws and husband asked me to stick to what I do best, draping saris.
They keep telling me that this talent has been gifted to me by God and I should stick to it.
They have guided me every time I was confused.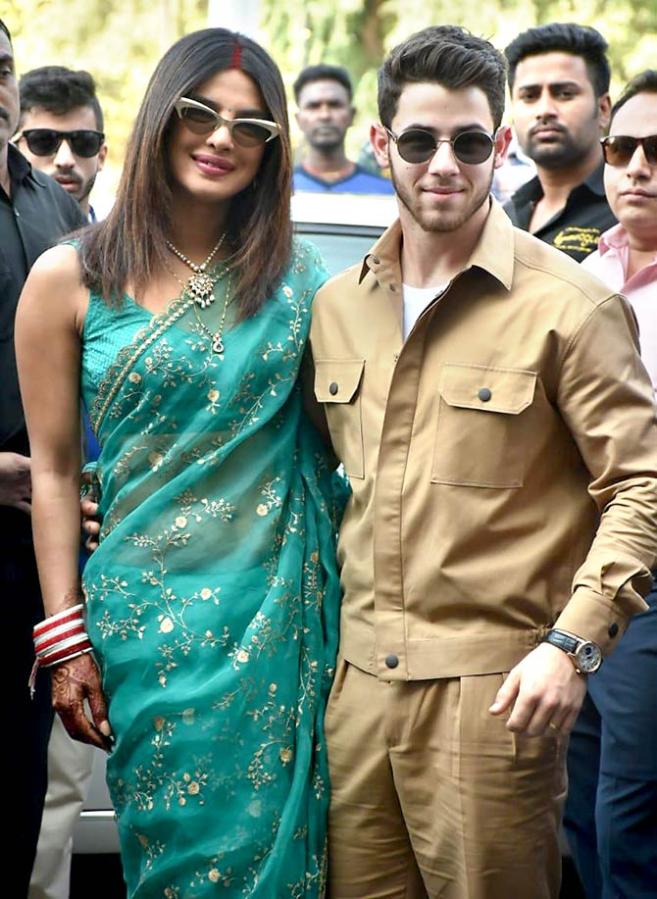 Lessons learnt
When I started professionally, women had actually stopped wearing saris.
Even today, it's a struggle to convince people to choose a sari over a gown.
A sari is a versatile garment and can be worn in different ways.
It is a beautiful gift that can be passed on to the next generation.
I realised that I can get people to fall in love with the sari if I taught them to drape it in different ways to suit their age and body type.
I have also taken up the challenge of spreading the Indian art of draping the sari globally.
Working with celebs
I have done several celebrity weddings including Deepika Padukone-Ranveer Singh, Sonam Kapoor-Anand Ahuja and Priyanka Chopra-Nick Jonas.
When I do celeb weddings, I talk to them about the look they want only when they sit for their hair and make-up. I find out what is on their mind and how they'd want to carry the sari.
By the time their hair and make-up is done, I have a clear idea about what I am supposed to do.
My sari draping usually takes around 5-7 minutes. The rest is all about talking.
I also hold a world record for draping a sari in 18.5 seconds.
Celebs are willing to experiment and that makes our job easy.
Deepika created drama not just with her sari, but also with shawls and stoles at her Lake Como wedding.
I had to drape the different garments in such a way that, when she was dancing, the drape or the shawl wouldn't fall off. It was pinned in such a way that it was not visible to the naked eye.
Client tantrums
There has just been one occasion when a client didn't like my style of draping.
I had to drape the sari 3-4 times, only then was she okay with it.
The challenge is to satisfy the client.
Many people buy a sari after seeing a celebrity wear it. They imagine themselves in the celeb's place. It takes patience to make them understand the difference. I feel I have that patience.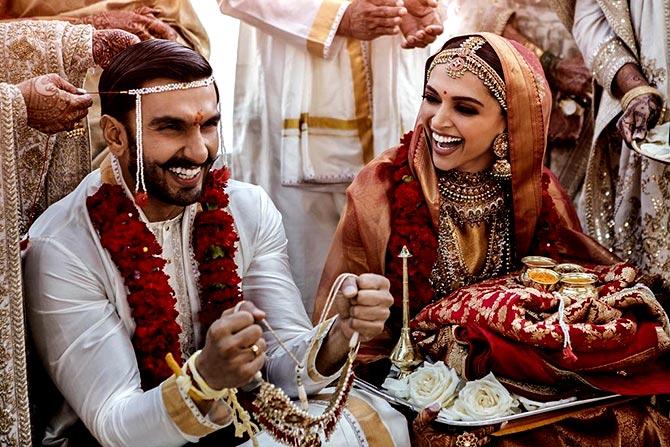 A favourite celebrity client
I really enjoyed doing Deepika Padukone's wedding. She carries the sari beautifully.
I have only received positive vibes from her; to dress Deepika for her wedding was a beautiful experience for me.
Who inspires you
When I did a drape on the late Sridevi, she told me I was gifted.
"Your fingers are magical," she said. That made me feel like I was a winner.
One celebrity she aspires to work with
It has to be Rekha. I have seen her collection and she doesn't experiment much.
I would love to style her in not one, but two saris from her own wardrobe.
Rekha is very particular about who drapes her sari but I would love to give it a shot.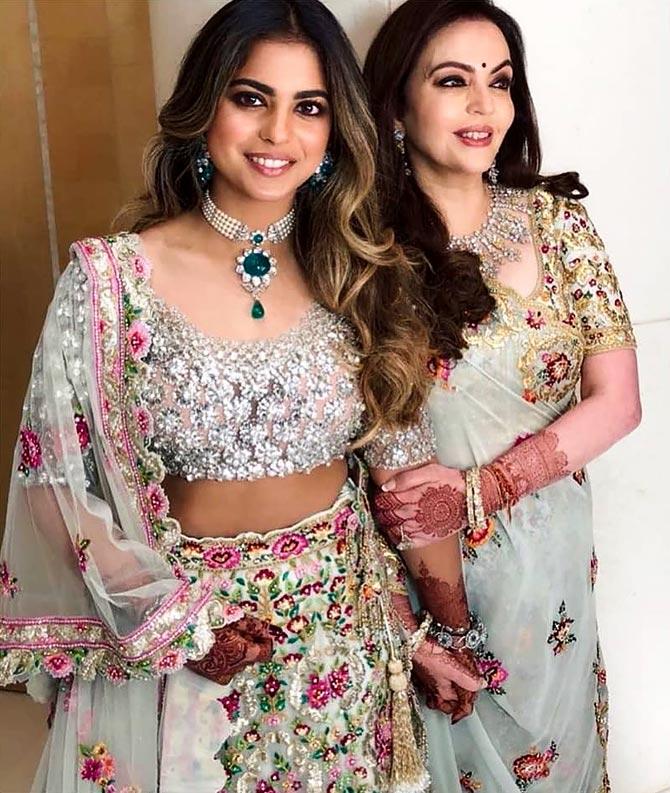 Working with the Ambanis
I have been working with the Ambanis for some time now.
They are very good, down-to-earth people, and have a clear idea of what they want.
Nita Ambani wants a Gujarati drape only, while Isha and Shloka love to experiment.
It is fun draping these young girls as they give you the liberty of being creative, as long as they are comfortable with the style.
They surrounded by people and cameras at all times, so I know I can't so wrong.
In such cases, I use fewer pins and do more of stitching. You won't be able to spot a single pin in their saris.
Advice for youngsters
I don't think it is necessary to invest in an expensive sari.
I'd say pick your mother or grandmother's sari and drape it in a modern way.
If I go to a store, I'll find 500 pieces of the same sari but your mother's antique sari is unique.
When young girls wear saris, it makes me feel good.
I always think about what I can do to get people to love the sari.
I plan to start an institute. I also am planning a coffee table book featuring 365 ways of draping a sari.
People who buy the book will have no excuse to not wear saris all through the year.