Actor-model Anjali Anand said plus-size people are still not accepted by the entertainment and glamour industry.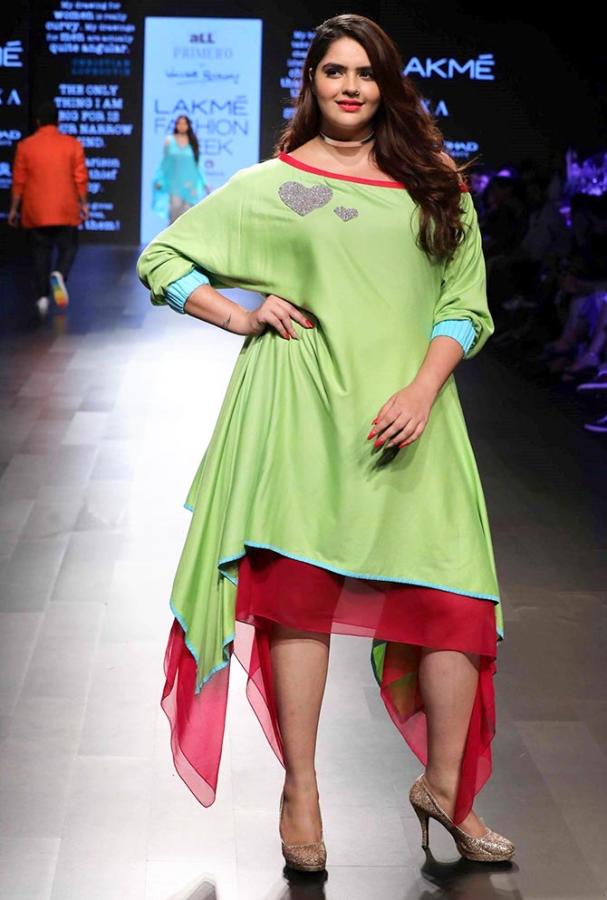 Anjali, who walked the ramp for the all Primero collection by Wendell Rodricks at the Lakme Fashion Week Winter/Festive 2017, said initially in her career, she faced a lot of difficulty to find work.
"It is a sad thing that we don't have plus size models in India. Plus size people don't get work in modelling or acting as much as normal people do. Finding work in glamour industry is tough.
"When I started modelling as a plus size, I always thought I will not get the job in this country. People saw me on the posters and were shocked. It is tough for people to accept a big girl on the poster.
"I feel we should be happy about what we are. We have to be comfortable in whatever we are wearing," she said.
The actor, however, is happy that the mindset is slowly changing and things have become better for her post her TV show Dhhai Kilo Prem.
"People's view is changing. I did modelling and then did a show and now people have started looking at me differently. It motivates me."
Rodricks' collection was a rule breaker starting with the colours -- white, which has been taboo for too long where plus sizes are concerned.
Then it was neutrals, grey and clothes with great volume.
The designer said he has always designed for voluptuous women as he believes it is unfair to ignore a major section of the society just because they don't fit in the "perfect body" bracket.
"We have plus size concept all over the world but nothing was there for Indian women. We wanted to create something for Indian women. Plus size women feel they are completely out of the purview of the fashion.
"60 per cent of the population falls in this category, so we tried to break the myth.
"For me that was a personal accomplishment of sorts. This was the real show for me, this was the best show for me."
Varonica Campabell, India's first transgender plus size model walked for the show along with 20 other plus size models, who were selected through an audition held in June.
While the women's wear was a kaleidoscope of colours and included layered tunics, asymmetric gowns, swinging dresses, capes and kaftans, the menswear featured deconstructed plackets, mull bundies, tunics, and twill cotton.
The lycra shirts with contrast stitch details, poly knits, silver speck foil prints, crush pleated poly georgette and pewter shine stripes completed the extensive fabrics and detailing choices.
Photograph: Kind courtesy Lakme Fashion Week