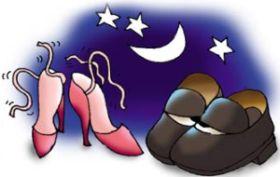 You may have thought it's men who use women for sex, but it seems to be the other way around! Illustration: Uttam Ghosh

A third of single girls use their male friends for sex, a new poll has revealed.

The survey, conducted by MyCelebrityFashion.co.uk, found that half of these women call on "friends with benefits" because they do not want a serious relationship.

The data showed that 19 per cent hopped into the sack "to have fun", while 22 per cent said that the romps were "not planned", and eight per cent hoped the fling might develop into something more.

"The idea of 'friends with benefits' is growing in popularity," the Sun quoted Andy Barr of MyCelebrityFashion.co.uk as saying.

"Perhaps people shouldn't automatically think all women want to settle down right away and have a serious relationship," Barr added.

The poll found only 29 per cent of the girls stayed friends with ex partners, as one in five said their best pal was a man.