Haven't you heard the popular saying that a smile is a curve that sets everything straight.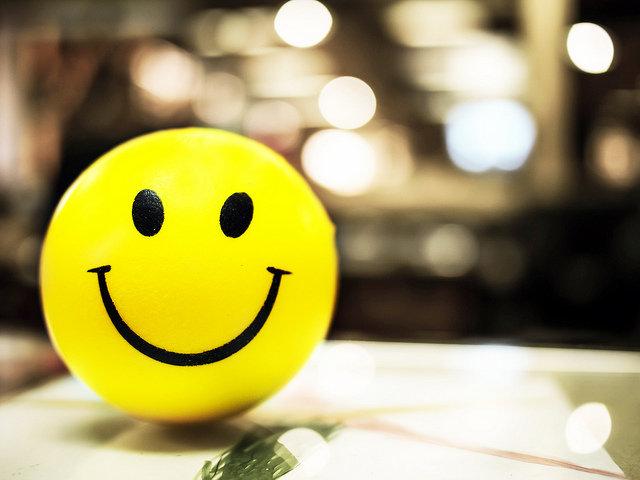 With people becoming increasingly health conscious, every year the amount of money spent on looking and feeling good, runs into thousands.
With diet charts, fitness regimes, supplements, beauty salons available for us, we do everything possible to take care of our internal and external health.
There are certain things however, which come free and yet can enhance our appearance dramatically.
One of the best approaches to better your health and life is to smile.
A smiling, happy disposition can work wonders to improve your life in all aspects.
Read on to know how you benefit when you stretch your lips into a beautiful smile.
More oxygen
A good laugh helps expand lung capacity, which in turn brings more oxygen into the body.
This fills the body with energy and enthusiasm.
Positivity
Smiling helps to bring people closer to you rather than pushing them away.
It makes you appear friendly and hospitable.
With a smile on the face, it is easier to connect to people.
A smile is contagious and makes others feel comfortable and at ease.
It is the best way to create an ambience of positivity and belongingness.
Fight stress
Stress is a bane of the modern world. Smiling is the best weapon to beat stress.
It is essential for your overall well being.
Smiling releases endorphins in the body. These are feel good hormones that work to enhance your mood.
Good for heart
Smiling is the best way to unwind and relax.
It relaxes the system and slows down the heartbeat.
Several studies have found that people who smile frequently are less at risk of facing any heart issues.
It is also a cheap and easy way to keep blood pressure levels low.
Better productivity
Research has shown that smiling enhances productivity.
A few minutes of smiling or laughing can be a great way to feel motivated and energised to work better.
Businesses that have a happy workforce have been shown to have enhanced productivity.
Better immunity
Smiling has been found to help lessen pain and suffering.
The endorphins that are released in the blood work like painkillers minus the side effects.
Smiling enhances the immune system. When you are happy, your immune system works better to protect you from bacteria and viruses.
Happy people are less prone to illness and pay less visits to the doctor.
Being sad on the other hand is an invitation to a horde of health issues.
A smile is the perfect way to show everyone that you are doing great.
A whole hearted smile brings the best results for your physical and mental well being.
Even if you are not feeling happy, you can fake a smile; you would still get the same benefits.
You can make your fake smile as real as possible by thinking happy thoughts or by recalling some funny moments.
All said -- nothing works better than a smile to instantly uplift the state of mind of the person giving it as well as the person receiving it.
Lead image used for representational purposes only. Image: Daniel Go/Creative Commons