Miss Utah 2020 Rachel Slawson is busting stereotypes while raising awareness about mental health, body issues and self love.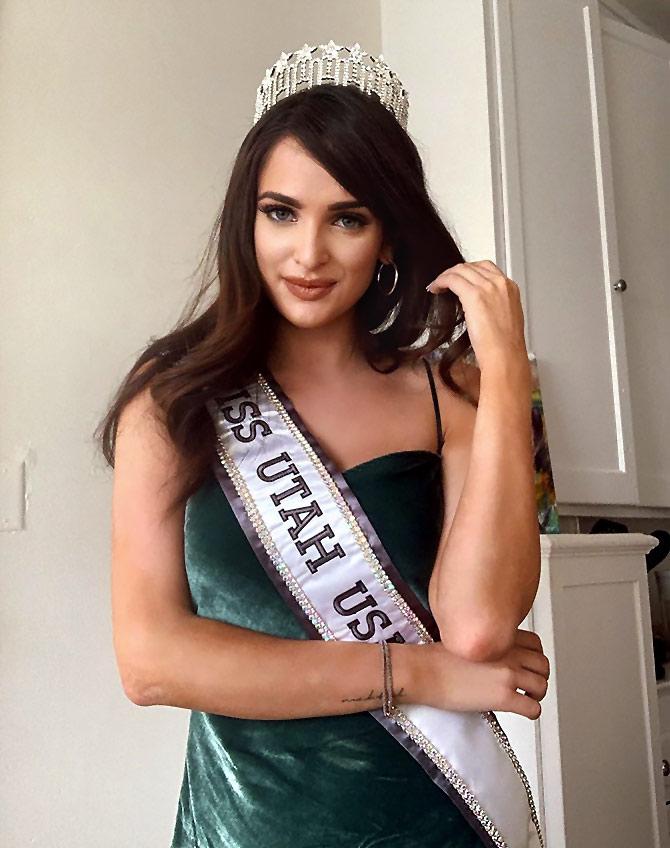 When Rachel Slawson was crowned Miss Utah 2020 in January this year, she also became the state's first openly bisexual woman to compete and win the pageant.
What many people didn't know was that Rachel had participated in Miss Utah before and lost six times.
By winning the title and qualifying for Miss USA, the beauty queen also inspired several youngsters and taught an important lesson to the world -- to never give up on your dreams.
But that is not the only reason why she's having a steady stream of followers cheering for her on social media.
Here are just some reasons why Rachel Slawson is a youth icon already:
1. She fought bipolar disorder
'The last time I tried to end my life I was 19 years old, and it was the night I lost Miss Utah USA,' Rachel wrote in her post on Instagram after winning the crown.
'Why wasn't I enough?' This is my 7th pageant, my 5th time competing at Miss Utah USA, and tonight I finally experienced hands down the biggest dream of my life, she continued.
'After a few trips to the psych ward, being diagnosed with Bipolar Disorder (the reason I had such an extreme reaction to losing a pageant) and finally coming to terms with who I am as a queer woman.
'And the only difference between tonight, and the night I left broken hearted wishing I wasn't alive, is that I knew I was enough before I arrived.'
'I am so grateful for this crown. And I promise to do right by Utah and spend this year sharing my truth.
'But if I'm being honest with you, this crown is a new job, not an answer to the question I spent the last 9 years asking. 'Why am I even here?' I am why,' explained the young Miss Utah 2020.
2. She fought suicidal tendencies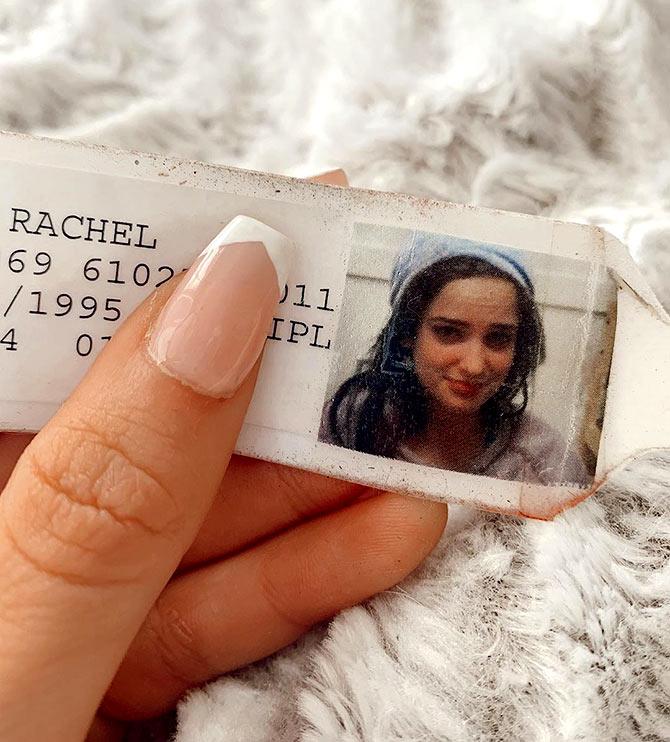 Sharing a picture from the time she spent in a hospital ward contemplating whether to end her life, Rachel stressed on the importance of having people who can take care of you and help you heal.
'No one came to the hospital, because no one knew I was there,' Rachel wrote.
'That's when I learned I was going to have to show up for myself first.'
'Everything I do is for this girl; and everyone else like her.
'The people who feel so broken and alone, and think it will be that way forever.
'Most people looking at this girl; wouldn't have seen it possible for her to make it as far as I have.
'But this is only the beginning,' she shared.
So how did Rachel do it? 'I've just let go of everything that was never me to begin with,' she said.
3. She got real about mental health and body issues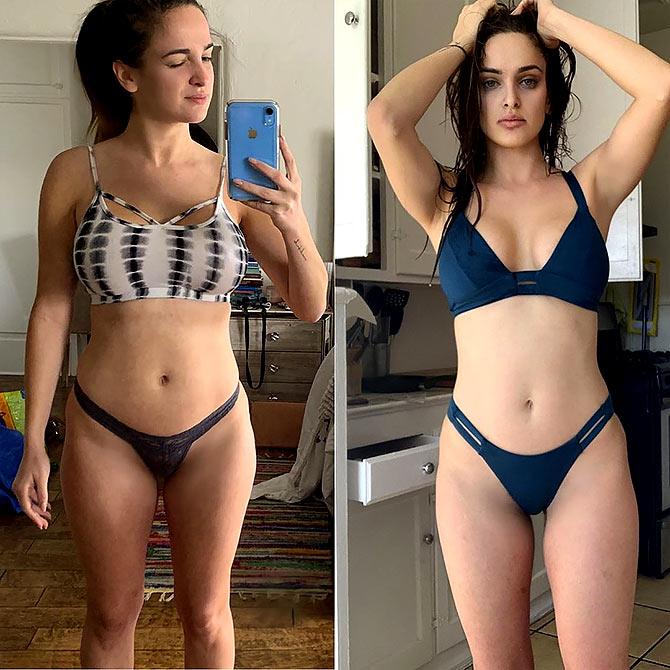 While discussing her own struggle with 'body image issues and eating disordered thinking,' Rachel laid bare some facts.
'1 in 5 people struggle with a mental illness.
'50% of women use unhealthy behaviors to control their weight.
'70% of women don't like their body at all.'
She also stressed on the importance of prioritising one's mental health while sounding excited about representing the '30 million women who struggle with their bodies, the 450 million who struggle with mental health, who all deserve to feel bomb in a swimsuit.'
4. She values 'self love'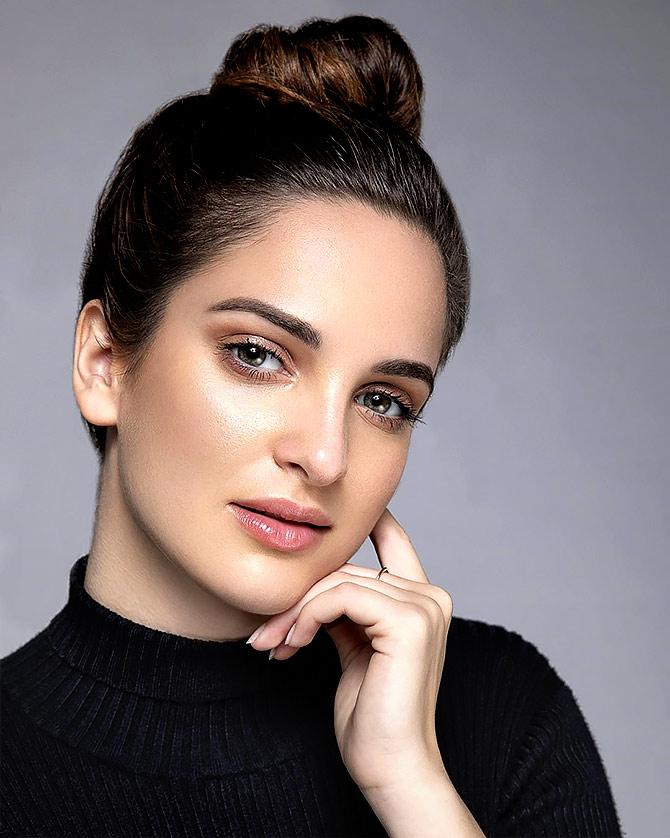 Loving yourself, according to Rachel, is very simple.
'It's one small decision at a time.

'It's as simple as, taking your contacts out at night, calling a friend when you are sad, drinking a glass of water when you are thirsty.'
5. She is not afraid of her sexual identity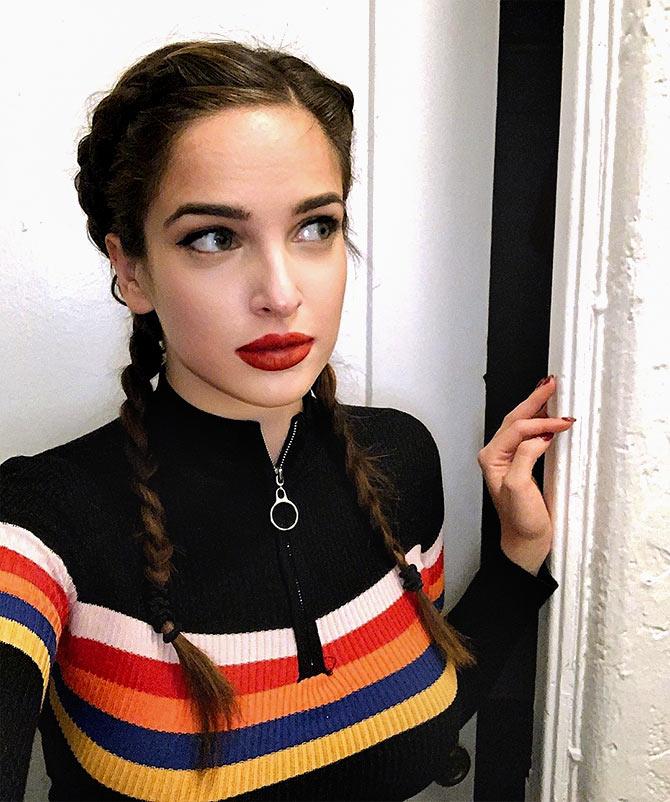 In 2019, Rachel who confessed she'd never been to a queer parade, came out as 'bisexual' to her family and friends on social media. You can listen to her story here (external link)!
She also revealed how her family wasn't 'super helpful' initially,
Talking about her own fears and insecurities and how she eventually fought them, Rachel said: 'I never wanted to come out because I never wanted to be known as that "bi" girl.'
'I get that enough with my experience with Bipolar Disorder. What's next? Bi-llionaire?! But when I hear how much hatred still lives in the world, towards people with different sexualities, mental health issues, or a confusion between the two, I have to speak up.'