Four students from Oxford, including one from India, have released a study guide that will help lakhs of students aged between 12 and 18 learn English, Chemistry and Math at home.
When the lockdown was announced in March, it sealed the future of lakhs of students across the world.
While several students quickly adapted to the online mode of education, hundreds of students struggled to keep up due to financial constraints.
Students dropped out or preferred to take a break year due to lack of internet and ready access to digital study material.
A quick online survey on Facebook and WhatsApp by four students at the University of Oxford, UK -- Peter Wallich, Tom Flatters, Scarlett Whalen and Tejas Acharya -- revealed that most students in India and the UK were many students had to self-study more than ever before, but were unsure about how to learn effectively at home.
"We asked basic questions like what are your expectations from an online school; what are you struggling with. We realised that students both in India and the UK were struggling with poor Internet connection. Teachers were still trying to figure out how to go about the whole (online) thing. Our survey revealed that students and teachers weren't too confident about going online," Peter, 20, a second year undergraduate at Oxford, tells Divya Nair/Rediff.com.
The other option was of course, self study.
"More than 80% respondents (studying in Classes 9 to 11) said they would like a guide on how to self study," shares Tejas, 19, the youngest and only Indian in the team.
"We have all done some amount of self study while we were in school. So we wanted to put it all together in the form of a guide that everyone can access," says Peter about his inspiration behind the idea.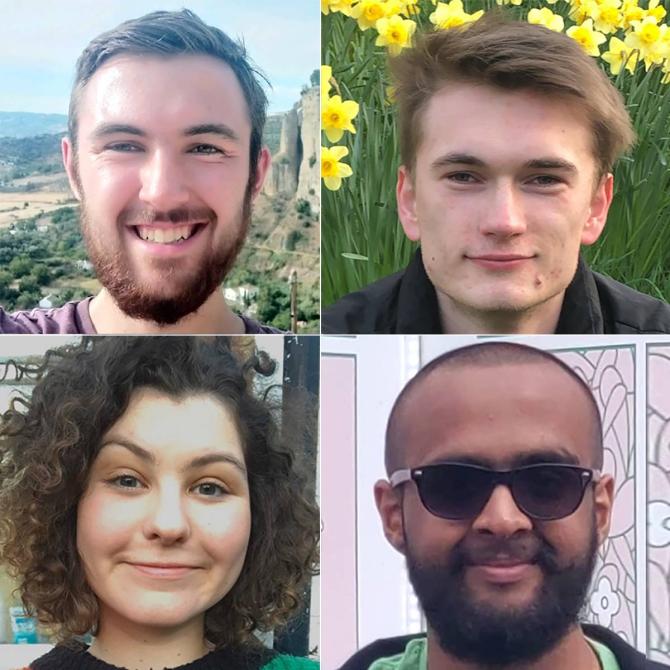 It took 6 weeks to write and two weeks to edit the contents.
By June, the team was ready with a "guide that turned into book" -- Learn Better at Home.
"It starts with a chapter on motivation and setting goals. We've tried to keep the language simple, so it is easy to understand," says Tejas, who hails from Bengaluru.
"The concepts are very basic and should appeal to ages 12 to 18, anyone who is preparing for a regular exam or a competitive one," Tejas adds.
After initially releasing it to a small group of friends and teachers, the team made some changes before finally releasing it online on June 6.
Spread across 173 pages, the book covers three main subjects -- Math, English and Chemistry.
While Peter confirms they are working on a Spanish version, the team is tuning some of the content to make it more local so more students can benefit from it.
"When we put it together it was meant for a global audience. We didn't really consider the state boards in India. We are making a few changes now while translating the content in Hindi to make it accessible to Indian students," says Tejas.
Both Tejas and Peter agree that online learning cannot really substitute for classroom experience.
"Learning and teaching online is really difficult. Teachers are working hard, but students require something else. When you go to school, you get the whole experience of meeting your classmates, interacting with them, exchanging ideas," Peter points out.
"With schools going online, there is a huge inequality. Students who are really poor cannot access this basic education. Their talent is wasted. Besides, it is difficult for everyone to move from a classroom to a digital one," explains Peter.
"In a classroom you can ask questions again and again till your doubts are resolved," adds Tejas. "That interaction is missing and students across the world are facing this problem where teachers are not available all the time for you."
Learn Better at Home is currently available free for everyone. For those who can afford it, you can choose an amount as small as $10 which is tied to a charity called givedirectly.org, a non-profit organisation that donates cash directly to the poor and underprivileged across the world to improve their quality of life.
At the time of posting this feature, the book has been downloaded over 800 times and the team has raised about Rs 60,000.
"When we launched the book, we saw a lot of students from the UK download the book. After we put it on Kindle, we see students from India and the US access the book," says Tejas. "So we must be doing something right."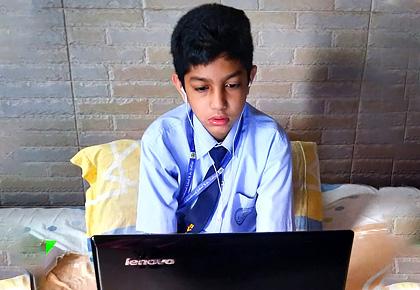 *Kindly note the main image has been posted only for representational purposes.