Aditya Bafna, a second-generation entrepreneur, tells you how to make yourself eligible for your dream role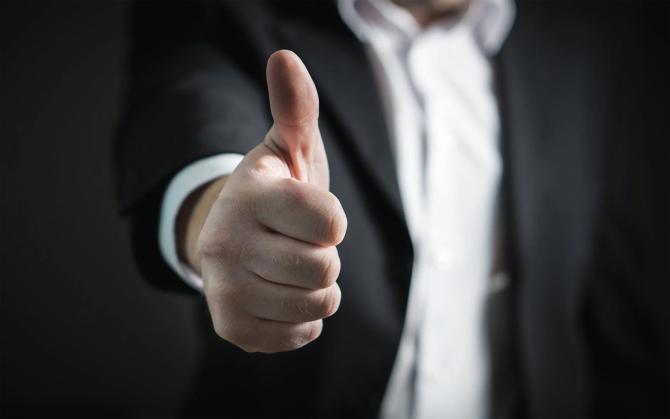 The pandemic and the sleek economic growth has certainly made it difficult for businesses to make way for freshers.
The working patterns kept changing, new policies had to be formulated, both employer and employee had to become used to the new work-from-home normal, and the financial hardships of business owners led them to sack a lot of their employees too.
Now that we are in 2021, companies have become stable in terms of operations and have become accustomed to the changing patterns.
For the aspirational employee, this might be the right time to start hunting for a job/alternate career option.
These tips should help you get an offer letter this year:
1. Retrospect
Like your annual performance reviews at work, you must attempt to set aside a few minutes for considering your progress and performance in the profession.
This time is for reflecting on your achievements and finding out how you can achieve more and do better.
In an ideal world you should take some time every month, or quarterly, to observe what went well, what went bad. Ask yourself if there is anything you could do to improve in your professional life.
But, if that's not possible, try sparing some time at the end of each financial year and make sure to apply those decisions in your everyday life.
2. Stay updated
Stay informed about the latest patterns, trends, skills and courses that are pertinent to your profession.
Why? It will help you find the gaps and fill them that can get you ready for boosting your profession.
This habit will improve your nature of work by being ready for future situations, rather than responding to them.
3. Connect with more people
Connect with more people on all the platforms, online as well offline.
There are numerous methods of growing your circle, even distantly or through online mediums.
You may sign up for online classes, meetups, join channels/networks (on LinkedIn, Facebook or more), and maybe, even attend virtual events.
This will eventually help you stay connected with what's happening around you, while at the same time inspire you to step up your goals.
4. Keep adding skills
Every successful individual you know has never stopped learning new skills. That is the thing that you additionally need to do with your business as usual.
Ensure you are continually learning new things and getting new skills added that will help in your own professional career.
If you are searching for work, get skills that will make you a suitable applicant.
If you are already working and are hoping to move forward or change fields, pick skills that will make you qualified for a switch.
Remember to do valid, certified courses that can genuinely help build your resume.
5. Leverage your network
Growing your network is a significant way to improve professionally.
The more individuals you know, the more probability for you to develop your vocation as your organisation can open doors of opportunities by a securing new position as well as sharing new connections for partnerships within your work.
6. Brace yourself for work-from-home
WFH is the new standard, so don't be shocked if you are offered WFH work profiles.
Be prepared to have a committed office space at home.
Additionally, go online and concentrate on all the tips that individuals are utilising to use WFH.
7. Keep an updated resume at bay
Keep updating your resume with note-worthy content.
Take some time to contemplate while choosing a layout and filling in the data.
Keep in mind that selection officers get numerous resumes a day.
Your resume should pop and hold consideration and give out important data that presents you as a prospective hire.
8. Create a strong online presence
Since most job postings are available on the web, you must have a strong online profile.
Maximise all the significant job search portals and enrollment gateways and post your resume.
You must likewise utilise social media to improve your chances as these are the new sources to verify your candidature among recruiters.
You additionally need to tidy up your social media channels as they consider what all you are putting out there.
9. Move out of your comfort zone
Comfort means remaining in a bubble within the usual range of your acquaintances or old beliefs.
If you really need to develop your vocational skills, you need to move out of your bubble and do things that might keep you on toes from the start.
Build your skills and strengths outside your organisation that will challenge you.
10. Put down in writing what do you want
Keep your higher self your top priority and at whatever point you set your objectives, consider activities/strategies that will assist you in accomplishing that image.
Understanding what you need must involve some exploration. For instance, how have others accomplished what I need (professionally)?
What do others get paid for (benchmarking salary)?
What capabilities are important for the new profile that you are eyeing at (abilities research).
Pro Tip: While it is important to look out for better and diverse opportunities, one must not take any harsh career decisions during these trying times.
If required, stick to your current job and try to be more productive than randomly quitting it in hope of a better future.
The pandemic has not passed yet and organisations are slowly recovering from the lost months.
If you really want to move to a better role and organisation, try and take as much time you can to evaluate opportunities.
Considering there is a lot that you can do to prepare yourself for new job prospective in 2021, you must already start working on them!
Aditya Bafna, MD, Seva Group is a second-generation entrepreneur with over 25 years of work experience.
Under his leadership, the brand has expanded into several businesses including automobiles, fitness and cloud kitchen.