From young Barbadian singer to the Queen of EDM, Rihanna has sold more digital singles than most artists of her time.
The pop star and powerhouse of music has a huge appetite for risk -- that is probably what has made her such a huge trendsetter.
Much loved by her fans, her songs have been trending of late, giving us plenty of reason to revisit her energetic, punchy music videos.
Maya Dominic lists her 10 favourite Rihanna numbers.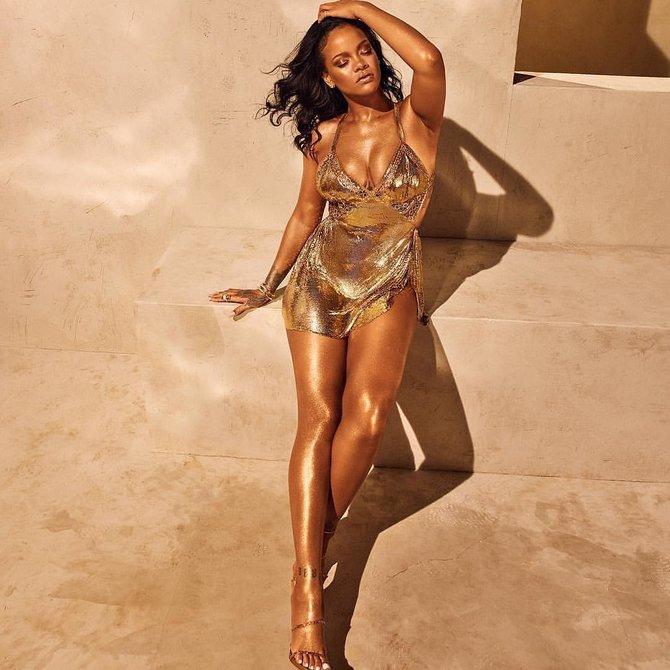 1. Love The Way You Lie
This 2010 song recorded by American rapper Eminem features Rihanna.
It was Eminem's best-selling single and ranked Number One in several record charts that year.
This song introduced me to Rihanna and to say I loved it is an understatement.
Even though I'd never been through any kind of heartbreak, the song resonated with me for some reason.
I still love it, and it's even more special to me because I was introduced to Eminem through this song.
2. FourFiveSeconds, featuring Kanye West and Paul McCartney
My first thought was 'How weird is it for Paul McCartney to collaborate with Rihanna and Kanye West for a song?
However, when I heard this 2015 folk-pop, soul song, I really liked McCartney's guitar lick (short series of notes) throughout the song.
It's like a collaboration we didn't ask for, but absolutely needed and loved.
The song is the Beatles legend's most-streamed track of his post-Beatles years.
3. Better Have My Money
This song basically is a badass girl anthem -- makes the listener feel super powerful and I love it for that.
A notable departure from FourFiveSeconds, it was released digitally in 2015.
4. Umbrella, featuring Jay-Z
This 2007 song is a medley of heavy rock, catchy R&B pop and a rhythm guitar tune which makes it sound really cool.
One of Rihanna's most iconic songs, it fetched the singer her first Grammy in 2008.
The chart-topping success of Umbrella elevated her career.
5. Only Girl
This song was one of her four Number One scores in 2010.
It's a little different from her usual songs because of the Electronic Dance Music.
The success of Only Girl earned her the title of Queen of EDM.
6. S&M
A provocative single from 2010, S&M is all about rebellion and kink-driven glory.
I first heard this song when I was about 12 years old, and didn't bother too much about deciphering the lyrics.
Back then, I really liked the beats and since Rihanna makes you want to sing along, I sang "feels so good being bad."
After all these years, when I look back at my younger self humming these lyrics, I feel pretty amused.
7. Disturbia
This song brought out a whole different side to Rihanna because of its gothic cyberpunk theme, which I love.
It delves into a darker side of her music, with lyrics like What's wrong with me? and Why do I feel like this?
8. Diamonds
This is one uplifting ballad. Rihanna's voice sounds heavenly here.
Released in 2012 as part of her album Unapologetic, it features a brilliant fusion of pop, electronic and R&B.
9. Stay, featuring Mikky Ekko
A simple song, it reveals Rihanna's emotional and vulnerable side.
It is pictured around the singer, who is seen holding back tears, as she sits in a bathtub, singing the song.
Add to that guest vocals by artist and Stay's co-writer Mikky Ekko, which makes the single very powerful.
Different people will interpret it in their own ways. However the raw emotions in the video struck a chord with people all over.
10. Don't Stop The Music
A massive global hit, this groovy number was part of her third studio album Good Girl Gone Bad (2007).
It's the kind of dance-pop song which you will make you groove in your bedroom when it's getting late and you're in no mood to stop the music.
The hit song has a hook (Mama-say, mama-say, ma-ma-ko-ssa) from Michael Jackson's 1983 classic Wanna Be Startin' Somethin'.
Listening to it during the lockdown just makes you miss nightclubs and the pre-Covid partying scene.