'The sooner we understand and accept this current situation as the new normal, the better,' advises Major Mohammed Ali Shah (retd).
Many of you may feel that due to the lockdown your work may have been on the backfoot.
I wanted to share a small piece of advice for whatever it is worth as a well meaning and caring fellow human being.
Last year, I received an invitation from the prestigious Cambridge University to present a paper.
However, since I was involved with a film (produced by Priyanka Chopra's production house and directed by the critically acclaimed film-maker Jahnu Baruah ) and the dates were clashing, I lost out on the opportunity of visiting Cambridge University.
I also lost out on several prestigious international talks, which were to happen on virtual video conferencing, since I had a mental block to virtual video conferencing. Due to this mental block towards downloading virtual video conferencing apps I lost out on some very prestigious talks.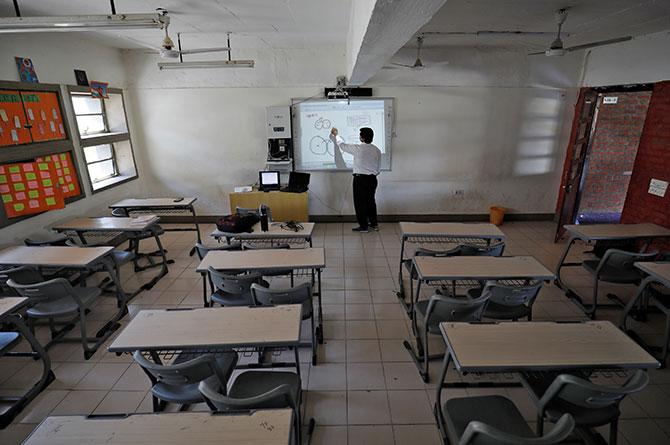 On February 1, 2020, my wife and I decided to shift from Mumbai to Delhi and hence withdrew our son from one of the best schools in Mumbai and got his admission done at one of the best schools in Gurgaon.
Our son's new term at his new school was to start from March 21 and we got our bookings done for March 19 to move from Mumbai to Delhi.
More than 75% of our luggage was gradually sent to Delhi. Not in our wildest dreams did we imagine that the situation would become so serious suddenly that we decided to cancel our travel plans much before the lockdown was announced.
As an international TEDx speaker, several of my travel plans for very prestigious talks started getting cancelled which meant a huge loss for me.
By the time the lockdown started we had not only suffered severe losses like many others, but were now practically living out of our suitcases, which we are still doing! I am glad that because of my wife I was able to see positive in these dark times.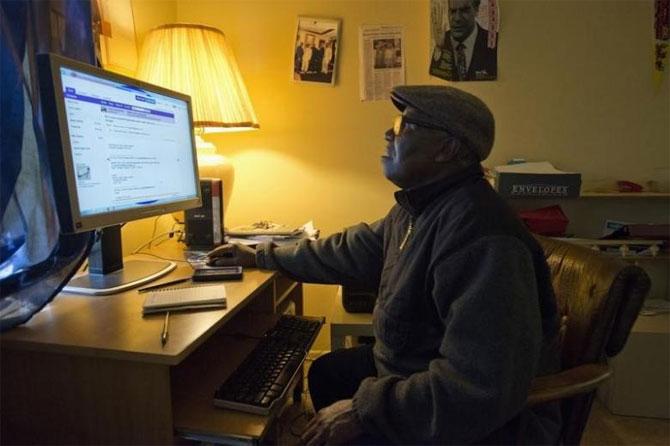 On one hand I know of companies which are suffering losses and contemplating laying off employees.
On the other hand I also know of companies which are thriving in this lockdown such as the pharmaceutical companies, Netflix, video conferencing apps such as Google Meet, Skype, Zoom, Facebook Live, WhatsApp video calls, Streamyard, YouTube Live and many more.
So I thought 'When the going gets tough, the tough get online.'
I made a decision on the first day of the lockdown itself. Either I could choose to curse the darkness or choose to light a candle in the darkness.
I started to work on downloading video conferencing apps about which I had a mental block.
At least in this way, my education, knowledge, skills, talents and abilities would be used to the optimum to reach out to as many people as I could affect positively in the right direction as a motivational speaker, which would be my way of serving humanity for whatever it is worth.
It took me two days of constant struggle and effort to break this mental block and this lockdown has actually been an uplift for me ever since.
I had rehearsals online including several performances; not all were houseful though some were! I went on addressing some of the most prestigious B schools in my country and outside my country as well.
I also addressed the prestigious International Toast Masters Club of the North South University in Bangladesh and was introduced by the renowned academician and International TEDx speaker, Dr Katherine Li.
All of this via video conferencing, sitting safe at home on back to back webinars!
Simultaneously, I have been conducting online classes for students at Whistling Woods International where I am a visiting faculty.
Thus, I have been practically working like a machine -- almost 24x7!
Whoever said the lockdown is like a holiday?
The kind of business I generated in this lockdown is unimaginable!
The most gratifying feeling is that of having donated and contributed much more than the revenue earned during this period to daily wage earners, the underprivileged and to stray animals, all of it while staying indoors.
If I with a mental block to technology could do it, we all can do it.
As a theatre person and a motivational speaker, the idea was to uplift everyone's spirits and to make us all realise not to wait for things to happen to us, but to make things happen!
We shouldn't wait for things to normalise to start something that we have been wanting to do.
It is NOW or NEVER.
The sooner we understand and accept this current situation as the new normal, the better.
The idea behind finding time in my busy schedule even in this lockdown scenario is to encourage every single one of us to accept this as the new normal and not sit waiting for things to happen later because there is no guarantee!
So if not NOW, then NEVER!
I served my nation by completing the service commission in the Indian Army and now I am serving humanity in my own way.
Much love to everyone.