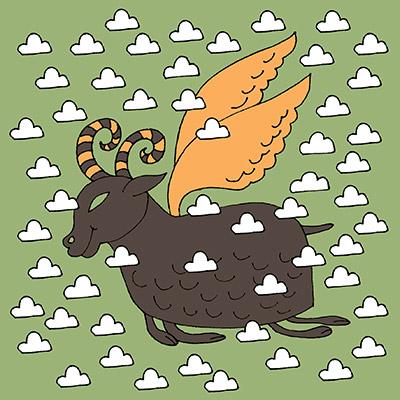 Aries
The energy of the year 2016 for the happy Arian is unpredictable, but a huge learning experience, ending with much gain and joy. It would be wise to soul search, to take regular breaks, be a great listener and research in every area of desired success.
February onwards the wheel of fortune slowly turns your way. The advice of a guru, meditation, yoga and nature will help you balance an extremely active and evolving year.
Career : At work, power struggles maybe demanding your time and attention. Hanging out with inconsistent people may consume your energy. It would be wise to calm your inner volcano. Peers and colleagues will be supportive and flying their flag high. Many of you long to work behind the scenes and allow yourself to think through nitty-gritty! Those of you in teaching, training, healing and counselling make their mark earning fame between May and August 2016.
Money : Socially, the year will begin on a high note as friends and family will be in and out of your house. Travel will be necessary towards the latter half of the year, to ensure paperwork and closure. Money will come in with ease that which is owed to you and through property investments and the luxury-loving you will splurge around October /November.
Love : Relationships need work as you need patience and calmness to make things work. Those of you in love may have difference of opinion, however, maintain the peace, and avoid discussing personal matters with all and sundry. The single meet interesting folks through their social networks and plenty of dates are fun and exciting, look your happiest loveliest best.
Mantra : Being process oriented will help you get to goals in leaps and bounds.
Lucky day: Monday's are lucky.
Lucky stone: Wearing ruby on a Sunday brings miracles.