The Monkey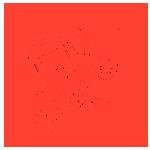 Curious and inventive by nature, Monkeys can run circles around other people. Clever, result-oriented and sharp, they appreciate challenges of any kind.
At work, given their memory and ability to adapt, they tend to be very successful.
They don't share their emotions and feelings with others.
They are active and healthy. They prefer the buzz of city life. People-watching is a big hobby.
They prefer finance, accounting, science and dealing of any kind.

Famous people born: Walter Matthau, Edward Kennedy, Mick Jagger, Duchess of Windsor, Nelson Rockefeller, Kareena Kapoor, Kim Kardashian, Gisele Bundchen.
2016 for the Monkey
The energetic and ambitious Monkey is open to new ways of thinking and being this year.
The tendency to be hard on yourself could be strong. Competition is tough but some faith and doing a course/ workshop to master your craft is advised.
The year ahead is good to strike new friendships, be more social, let your hair down and to achieve balance.
Take care of your health with yoga, meditation, early morning walks. Go vegetarian few days a week to detox.

Career:Ambitions are high. You realise that the key to success is not just motivating yourself but also inspiring your team for best results. Focus on networking, making influential contacts, attending seminars and debates. Travel for work-cum-pleasure in the summer is indicated. You clinch important deals by August, earning yourself a good name, fame and money.
Those working in communication, liaison work, law and education do well and make money.

Romance: The year begins with an overwhelming desire to love and be loved. Those in love make future plans, get more communicative and resolve their deepest fears and insecurities. Short weekend trips, kind gestures and being considerate on a daily basis take your relationship to a whole new level.
Add colour, flowers, art and poetry to express your intention to be strong and not get swayed by temptation.
If single, meet eligible people but go slow and focus on friendship. Take advice from elders, add fun outings and enjoy mutually loved hobbies before deciding to go steady.

Lucky stone: Emerald
Lucky colour: Green
Lucky direction: North

Best compatibility: Rat, Ox, Sheep, Snake
The Rooster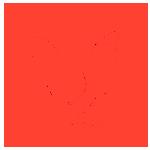 Flamboyant, feisty and obstinate, Roosters are extroverts who love to blow their own trumpet.
They are hardworking and trustworthy, direct and forthright.
Happiest when surrounded by a crowd and under the spotlight, they can get very angry if crossed.
The environment around a rooster is clean, neat and extremely organised given their habit of being fussy about small things.
They make excellent actors, armed forces personnel, musicians and chartered accountants.

Famous people born: Prince Phillip, Elton John, Pope Paul VI, Beyonce Knowles,Alessandra Ambrosio,Sunny Leone, Alia Bhatt.
2016 for the Rooster
A dynamic year! Opportunities are galore and you may be a wee bit confused around May. The good part is that all confusion will turn into celebration as you stumble upon your winning strategy and move ahead with confidence.
Travel gives you great exposure. Make sure you absorb everything.
October is the turning point as money and more contracts and clients come from your networking efforts and you enjoy fame and power.
Make time to travel and nature. Explore new places, new cuisines. Shopping sprees are about luxury, new clothes, makeovers and feeling beautiful.
Make sure you get enough fresh air, meditation and good books to read.

Career: An upward swing no matter what your field is indicated around March, as you get visibility and support of wise people who understand you and your potential.
Those in media, teachers' trainers and import export arena get the licences due. Business will boom in the latter part of the year. Money may need to be negotiated. Communication is key.
Business people expand operations and may bring in investors to raise funds. Work-oriented travel results in meeting likeminded people where you can exchange ideas and make new friends.
Money grows slowly and steadily. Avoid quick-rich schemes and stick to the known!

Romance: Love is in the air! You are sure of yourself and know what exactly you want in your partner.
A happy and steady relationship is indicated as you meet someone interesting through your friend circle. Spending quality time together grows into a beautiful relationship.
Those in a relationship must not allow others to interfere in their life. Stay away from gossip.
The married plan a baby. Celebrations are in order with loved ones and friends by winter.

Lucky stone: Garnet
Lucky colour: Red
Lucky direction: South
Best compatibility: Tiger, Horse, Monkey, Dragon

The Dog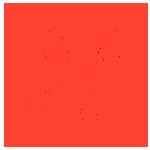 People born under this sign are compassionate, loyal and giving. They are always available for their friends and family.
Dogs make for great partners and can be extremely attentive. They take charge of any situation. Money and status don't matter as much as the wellbeing of loved ones.
Honest, trustworthy and ethical, Dogs make excellent counsellors, interior decorators and priests.
They dislike hurting other people's feelings and can get into quite a sulk if treated unfairly. Love is what keeps their world going.
Famous people born: Charles Bronson, Pierre Cardin, Sir Winston Churchill, Elvis Presley, Michael Jackson, Madonna, Naomi Campbell Ranbir Kapoor, Justin Bieber.
2016 for the Dog
A challenging year ahead! Much is expected both in personal and professional space. Balance would be the key to success that will commence around April if well planned.
At work you decide to put in more hours. Be a good listener. Be open to new ideas and feedback from your team while supporting/ motivating others.
Entrepreneurs do well as funding and licences work out for start-ups. Be more visible, attend business seminars and be the face of what you represent.
Catch up on old hobbies, friends and developing new interests on weekends.
It is important to have a vibrant social circle.
Make sure you take your multivitamins and get enough sleep.
Career: Work is hectic from the word go. That's the pace you prefer as you commence your year with enthusiasm, making sure deadlines are met.
Those in the field of trade, sound, hospitality, public relations will go all out to reach out to their audience, developing a good equation with clients over long informal meetings, gifts and socialising. Some of you may be offered a partnership. It is wise to take it after necessary paperwork and details are sorted.
International travel is in plenty around August. You learn from rich experiences and by observing others who excel at their work.
Money grows steadily. Those who invest in mutual funds and property make gains.
Romance: Love is important to you this year. Those recovering from a heart break need space, companionship and good friends.
Travel is high on your agenda and you may meet someone wonderful mid-year.
For the married it is holidays, happy sunsets and throwing lavish parties. Togetherness is at its peak. Avoid small misunderstandings that lead to despair. Focus on appreciation and abundance.
Lucky stone:Cats eye
Lucky colour: Cream
Lucky direction: South-east
Best compatibility: Rabbit, Snake, Dog, Rat
The Pig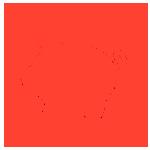 People born under this sign are honest, frank, chivalrous and gallant though they appear rough.
They have a tendency to overdo things -- overindulge with food, alcohol or even partying. This results in poor health so an exercise regime is necessary.
Pigs tend to have comfortable homes as they like to ensure their wealth is displayed. Cleanliness is not really top of their agenda.
They make excellent doctors, caterers and hoteliers.
Famous people born: Ronald Reagan, Julie Andrews, Woody Allen, Alfred Hitchcock, Katrina Kaif, Kendall Jenner.
2016 for the Pig
It is a mixed year of experience and learning. Pigs are aggressive in nature so it may take time to get the bigger picture. Peace prevails in bits and parts with more understanding and wisdom.
What you sow so shall you reap. Keep your thoughts, deeds and action pollution-free.
June will bring success. You will be the centre of attention as your path breaking ideas will get noticed.
A family reunion may bring travel and joy around September.
Career:The year starts with much on your plate with you delegating duties and prioritizing what is important to make contracts and deals. March onwards you may take a few risks.
Money is good and can be multiplied if recycled and put to better use.
Those in the field of computers, web design, medicine, science and technology do well.
Loans and licenses are sanctioned. Legal cases, if any, are delayed which is good as it gives you time to plan and rethink, eventually giving you a win by the end of the year.
Romance: Love may be side-lined in the earlier half of the year as you take your time to make space for it. It is wise to be open and aware of your desires as interested people come close to you while you take your time to decide. Follow your heart.
Those of you in long term-relationship get closer, talk about the future and plan a grand wedding around November.
The single socialise and party, keeping their options open.
Lucky stone:Opal
Lucky colour: Orange
Lucky direction: South
Best compatibility: Sheep, Tiger, Dog
The Rat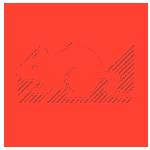 Easy to get along with, hardworking and extremely enterprising, Rats know how to find solutions and take care of themselves without troubling others.
Reserved and quiet under the surface, Rats are always busy with activity and getting things done.
They need constant stimulation, are intellectual and extremely sharp.
Rats are thrifty and save for a rainy day. They make excellent writers, broadcasters, directors and race-car drivers.
Cautious and cunning with money, Rats always have a stash saved away for a rainy day!
Famous people born: Pope John Paul, William Shakespeare, Yves St Laurent, Prince Charles, Karim Aga Khan, Gwyneth Paltrow,Katy Perry, Izabel Goulart.
2016 for the Rats
You are ready for any race and all geared to conquer challenges. Aspirations come true as you draw plans and are goal oriented, especially those in investment banking, business and multinational companies.
July onwards is busy with increased responsibility. Delegating a team is wise.
Short weekend trips, joining a gym, catching up with old friends, enjoying the rain, expressing your affection keep you on a high.Try not to neglect loved ones. Plan long lunches and bond over special weekends.
Health is good as you are particular about not neglecting diet and exercise. Get sufficient rest and de-stress. Enjoy a favourite sport and get some interesting reads.
Career: Work is on a good ground and stable. You are enthusiastic about assignments and particular about process and execution as it affects your performance.
Those in the field of entertainment, advertising and media will get fame. Capitalise on the goodwill, attracting bigger and better work and money.
Meet likeminded people, make yourself available and set up meetings to discussideas to bring into action by June.
Frequent short work-cum-pleasure trips keep you happy and allow you to take a break from hectic schedules.
Students do well. Part time apprenticeship and a great experience isnot ruled out.

Romance: Happiness is all around. Silent admirers speak up and fall into deep love culminating in the ringing of wedding bells.
Be communicative and generous. It is wise to focus on romance with long drives, candlelit dinners, flowers and promises to make your partner feel special and secure between February and September.
If single, you consider the dating game and are in no hurry to be committed as you believe in focussing on friendship first. Your wishes are granted as you are optimistic and move to healthier happier spheres.

Lucky stone:Amethyst
Lucky colour: Purple
Lucky direction: North
Best compatibility: Monkey, Dragon, Ox
The Ox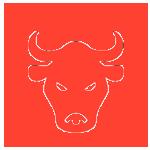 The Ox or the buffalo sign symbolises prosperity through fortitude and hard work.
People born under this sign are dependable, calm and methodical.
Beneath a modest but neat appearance, the Ox usually shields a resolute and logical mind. They are systematic and you can rely on their promises.
They take their time in matters of the heart. They are slow to warm up and reveal their true feelings. If you marry an Ox and place your trust in him/her you will never be disappointed.
They excel in politics, farming and agriculture though their rigid and stubborn nature may lead to conflicts.
Famous people born: Jawaharlal Nehru, Walt Disney, Richard Nixon, Margaret Thatcher, Adolf Hitler, Cristiano Ronaldo, Ranveer Singh, Kylie Jenner.
2016 for the Ox
The calm and steady Ox welcome the year with great hope and expectation.
Career prospects look good.The year depicts personal power, recognition and fame.
In the months between May and October you find yourself having interesting experiences, studying, travelling, teaching, evolving into a multi-faceted personality that is praised and loved.
Spending time with nature, yoga, sporty games, writing are hobbies to cultivate for peace and progress.
Make sure to eat your meals on time, drink plenty of water and get fresh air for better blood circulation.
Career:Your calm, slow steady and confident ways are enough to make people sit up and deliver as they are inspired by your single minded focus and dedication when it comes to prestigious projects and deadlines.
Sacrifices are seen as happy opportunities to meet your potential. Praise and promotions come your way.
Business partnerships flourish. Taking in more people in your team is a good idea.
Moneyowed to you comes back.
September onwards, investments and inheritance is indicated.You end the year feeling light, progressive and happy.
Romance:Charismatic and magnetic, you discover that the opposite sex is attracted to you and always around.
You project having an attitude which could delay your love life. It's wise to stayfriendly and not jump to judgements. You could be tempted to flirt aimlessly.
If in a steady relationship, you plan romantic weekend getaways to catch up and get closer to your mate over healthy conversations and mutually loved hobbies and activities.
Lucky stone: Yellow sapphire
Lucky colour: Yellow
Lucky direction: West
Best compatibility: Rat, Rabbit, Rooster
The Tiger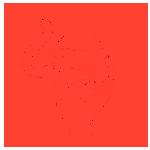 Courage, power, passion and daring... the Tiger is a master of it all.
They are protective in their instincts. Tigers seek approval from peers and family. They are restless, reckless and always geared for action.
At work, they are energetic and ready to leap into new plans and pursuits. They are attractive people and draw the world in.
They make for compelling speakers, actors and painters.
Keeping on their right side is necessary as Tigers can also be extremely cruel and make quick work of an enemy.
Famous people born: Charles De Gaulle, Groucho Marx, Queen Elizabeth II, and Marilyn Monroe, Lady Gaga, Lisa Haydon, Deepika Padukone.
2016 for the Tiger
The magnificent and intelligent Tiger is ready to do all it takes to have a perfectly progressive year. New beginnings are in the horizon as you clear clutter, get rid of negative people, clear the air and stake your claim.
You have dynamic plans and decide to execute them dramatically making the most of opportunities.
The time around June is when you decide to take a few risks, be in the good books of everyone and march ahead with the rewards.
It is vital to pay back your debts, keep a clean balance sheet and be fair to all.
Health is wealth, as you decide to detoxify your system and visit a few health spas/ ashrams. From positive thinking to meditating in nature you're on top of things.
Walk and run miles, drink plenty of water, eat fresh vegetables and adopt a positive way of thinking.
Career:You work towards building your own brand and image this year especially if running a business. Clients and queries start trickling in and build momentum around May.
Those in the area of sales/ training, publishing, telecom or liaison work do extremely well. You build contacts and provide people with what they desire and win their faith and get more responsibilities.
Big money comes in by winter. You may decide to invest in your business or in valuables for investment purposes.
Money is important and the more you spend, the more you make.
Enjoy family time and take long holidays, trekking, camping and beach hunting to rejuvenate.
Romance:Love is happy and steady this year. Those in love have a strong communication with their mates and could even decide to work together.
Infatuations and admirers are aplenty and you seem to be in the mood to experiment before you find someone steady and happy to settle down with and tie the knot.
Happy and peaceful evenings, sharing and caring will give your relationship new air and a happy chance to survive.
Lucky stone: Moonstone
Lucky colour: Beige
Lucky direction: North-west
Best compatibility: Pig, Dog, Horse
The Rabbit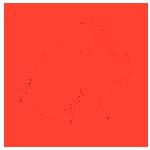 The Rabbit symbolises graciousness, good manners, sound counsel, kindness and sensitivity to beauty. They make successful diplomats.
Their thoroughness makes them good scholars. They also shine in the fields of law, politics and government.
They are extremely lucky in business and monetary transactions but also tend to be moody!
Famous people born: David Rockefeller, Ingrid Bergman, Joseph Stalin, Fidel Castro, Albert Einstein, Lionel Messi, David Beckham, Angeline Jolie, Brooklyn Beckham, Kangana Ranaut, Sonakshi Sinha.
2016 for the Rabbit
The year ahead for the positive, kind, emotional and humble rabbit is filled with action packed activities, expansion, risks and success.
Work wise you may decide to take huge changes by getting out of mundane routine and working towards creative action. Setting up your own small business is not ruled out.
Between April and June, there are a lot of good deals, contracts, and national and international travel that enhances your visibility.
Finances are steady and you allow yourself some expensive luxury items. Discovering a new hobby/ sport is indicated. Eat your meals on time. Start exercising to glow and flow.Make sure you take your multi vitamins, get regular Ayurveda massages, light exercise and eat leafy green vegetables and fruits.
Career:Big changes indicated this year as you move forward with confidence.
Those in multinationals, internet related work, teaching and finance do well.
Your ideas and ideals at work are appreciated. Some of you may have to travel to complete important assignments.
Finances improve by July and you may be able to fulfil your desire of decorating/ renovating office space.
Romance: You meet someone dynamic. Be less impulsive and take one step at a time and get to know each other by spending quality time together.
Those in a committed relationship think of marriage and may announce future plans by the end of the year.
Lucky stone: Emerald
Lucky colour: Green
Lucky direction:South-west
Best compatibility: Tiger, Dragon, Monkey
The Dragon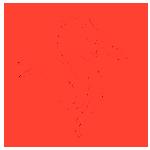 Vital, full of power and good fortune, Dragons are authoritative. Energetic and lively, they are the free spirits of the Chinese Zodiac.
Dragons have big ideas, big themes and attempt everything new.
On the downside they could be tactless, quick tempered and suspicious.
Dragons work better when in positions of power and make for excellent campaigners, politicians, and PR and advertising managers.
They take risks and burn the midnight oil, making them susceptible to stress-related tensions.
Famous people born: John Lennon, St Joan of Arc, Frank Sinatra, Yehudi Menuhin, Che Guevara, Rihanna, Parineeti Chopra, Anushka Sharma.
2016for the Dragon
Small business entrepreneurs get the finances and the team they are looking for. The focus will be on travelling, networking and meeting clients and contacts between March and August.
It is wise to keep your intentions intact, conversations clear and straightforward. Students need to study hard as they are aiming for universities overseas.
Letting your hair down on weekends, catching up with family living overseas and friends, exotic holidays is indicated.
Nature watching and sporty activities whenever possible keep you fit.
Career:You make astute choices at work. Commencing on your own journey and calculated moves bring visibility.
Those involved in leather, luxury brands, spices, accessories, hospitality or publication houses, do well especially around August.
Avoid gossiping at work. Money increases post-September.
Romance:Those who have stayed away from love and romance are now ready for a companion. Once you decide on your mate, you are fully committed. Love/ marriage proposal is in the air. Keep an open mind.
Lucky stone: Aquamarine
Lucky colour: Blue
Lucky direction: East
Best Compatibility: Rabbit, Tiger, Ox
The Snake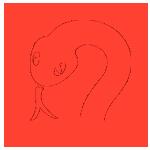 Calm, shy, and low-profile, Snakes are wise men and women. They are thinkers, diplomats and savvy investors.
Intuitive, attractive and graceful, people born under this sign will be contemplative and private.
Snakes manage others well and are usually found in senior positions.
They are affectionate with family and friends and yet appear brisk and businesslike with work mates.
They need calm and quiet to survive and succeed -- no adrenalin rushes for them.
They make fabulous astrologers, politicians and photographers.
Famous people born: Indira Gandhi, Mao Tse Tung, John Kennedy, Abraham Lincoln, Shakira, Taylor Swift.
2016 for the Snake
Snakes are all ready for the big haul in their career this year as they push themselves to the edge aiming towards excellence.
You decide to focus on prestigious projects and delegate and promote others.
Spending quality time with family is good karma and keeps you joyful and fulfilled.
Victory and achievement is assured from May and the lucky spell continues till the end of the year. Guard against petty politics and gossip.
Career:Your single-minded focus, perseverance and diligence keeps you in good stead. You make good contacts and big money.
Business partnership, if offered, is worth a serious think, especially if in the garment or beauty sector.
Savings are good and you make some good investments that provide great dividends. You may decide to purchase a home or an expensive car post August.
Romance:Those in love are ready to move to the next level. You make some steady plans for the future.
Short holidays, long drives, great talks and promises made are an integral part of your year around April.
Singles make new friends, join social media events and parties as they move up the social ladder.
Stay away from junk eating and late nights.
Lucky stone: Tourmaline
Lucky colour: Black
Lucky direction: South-east
Best compatibility: Ox, Dragon, Rabbit, Rooster
The Horse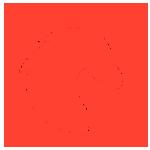 Excited, extroverted -- everything about the horse is extra. The life and soul of every party, the Horse charms friends and strangers.
Quick witted, sharp, intelligent and practical, Horses can multi-task, and have an independent streak.
Horses love company; visitors to their home will always be treated like royalty!
Freedom is a critical aspect of their personality. Careers in communication, media and performing arts suit them.
Famous people born: F D Roosevelt, Barbara Streisand, Rembrandt, Chris Evert, Amitabh Bachchan, Oprah Winfrey, Katie Holmes, Jennifer Lawrence, Jourdan Dunn.
2016 for the Horses
The Horse is confident and happy with life and recent achievements. Many of you decide to enhance your skills in your specialised field for better pay and promotion. Clear clutter and make way for a positive period April onward. Attending and speaking in seminars of your interest will give you the recognition you yearn and work towards. Take time out to travel. Indulging in photography, art astrology, learning a new language keeps you busy.
Your diet should include fruits, nuts, vegetables and eight hours of sound sleep to stay healthy apart from your usual outdoor activities.
Career:Clear instructions from your seniors and a great inventive path in front of you at work keeps you positive and inspired. Those in sales, marketing, distribution, film, advertising and the airlines do well. Growth is indicated post March. Stay away from office politics and make team work a priority.
Some of you may decide to change jobs or start a business the creative field they are passionate about.
Romance:The desire to meet someone meaningful and settle down is huge this year.
Those in a relationship need more reassurance and communication to grow closer and find understanding in each other.
Lucky stone: Jade
Lucky colour: Sea green
Lucky direction: South
Best Compatibility: Tiger, Goat, Dog
The Sheep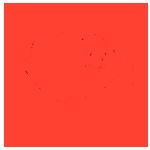 Calm, quiet and cultured, the Sheep likes living a graceful and peaceful life. They enjoy company, but prefer to watch from the sidelines.
Sheep make for excellent architects, illustrators, musicians and art historians, editors and paediatricians.
Given their love for serenity, they usually keep good health. Any sort of confrontation or argument can make them sick.
Sheep are happy to take low-key roles and positions.
They enjoy home-hobbies of reading, cooking, and watching movies.
Famous people born: Barbara Walters, Muhammad Ali, Billie Jean King, King George IV, The Shah of Iran, Kate Hudson, Petra Nemcova, Bipasha Basu, Emma Roberts.
2016 for the Sheep
The poised and happy Sheep welcome the year with great excitement. You move towards your goals acknowledging your short comings and working on them with keenness.
Study/ seminars/ offsite training is not ruled out as many of you may be singled out to prove your talent and metal.
Meditation, long walks in nature, a game of golf relaxes you and brings in positivity.
Career:Major breakthroughs this year after many a concerted effort. You bag prestigious projects to take over and deal with independently.
Those in advertising, exports, telecom, digital spaces and business do well.
Growth at work is healthy and competition keeps you ticking. Try to be communicative and direct in your approach for best results.
Romance: It is the year of being close and communicative with your loved ones. Those searching for love will find it quite by surprise as you decide to be and give your best.
Someone you have liked for a long time will reciprocate and a budding romance is in the offing.
Those married plan a baby.
If single, you meet eligible people through family and friends.
Lucky stone:Tiger eye
Lucky colour: Brown
Lucky direction: South-west
Best compatibility: Tiger, Horse, Monkey, Dragon