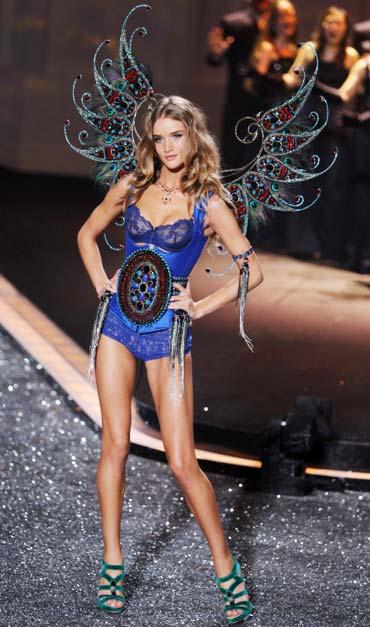 The first-ever British Victoria's Secret Angel is all set to debut their latest, hottest product.
Victoria's Secret has a new face for the launch of their biggest bra -- Rosie Huntington-Whiteley.
Huntington-Whiteley will debut the Incredible by Victoria's Secret -- a bra that has "seamless memory fit".
"It's the most comfortable bra I've ever worn. It smooths and shapes without pinching your back," The Daily Mail quoted the British model as telling Stylelist.com
But this isn't the only offer she has in hand.
Huntington-Whiteley is also the new face of fashion brand Burberry, replacing Harry Potter star and Brown University sophomore Emma Watson -- a shock since sales soared since Watson modelled for the brand.
Photograph: Lucas Jackson/Reuters