Advertisement

  

Advertisement

Want a job overseas? Beware of fraud
Rajiv Dabhadkar August 28, 2009


It is estimated that over 100 million people will migrate between 2005 and 2050. Developing countries will supply manpower to numerous aging populations to meet skill shortages that are already showing. That will mean large-scale migration across continents. No wonder most countries have put immigration procedures for qualified immigration on top of their agenda while they also keep an eagle eye on fraudulent migrants trying to take advantage of the situation. Many try to smuggle themselves in with fake documents.

As knowledge becomes the new power in this globalised world, movement of both skilled and unskilled labour is inevitable to allow processes to deliver to global demands. Globalisation has also resulted in job losses making migration to other countries a reality as desperate people try to make good their job losses and look for new opportunities.

Applicants are aware of the emerging hiring needs and more often than not, try to pad their resumes with false credentials to suit job requirements. Fraudulent resumes compete with honest candidates in the marketplace. In the process, job sites are flooded with applications of both kinds and such websites have yet to devise a system to spot the fraudulent ones or authenticate what the resumes claim. In the circumstances, employers have no choice but to look at every candidate with some amount of scepticism as they try to cross check the grandiose claims of the candidates.

However, it is not just the employer who needs to have a magnifying glass and the mindset of a detective to spot fraud. Candidates too sit on the horns of a dilemma. There is always the worry of whether they are being cheated by an overseas employer who really does not even exist. How can they assure themselves into believing that they will have a job once they land on foreign shores?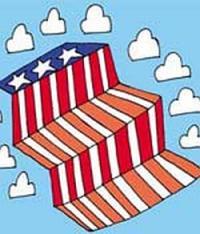 If the process of getting skilled knowledge workers from countries like India is taking an inordinate period of time, it is because a lot of time is wasted in authenticating the documents of the migrant worker. This is getting to be an area of concern both for the worker and employer. There have been cases of rampant abuse of documents in the desperation to work overseas making host nations very wary. It is not just the employee who is a party to the fraud. Often agents misguide and manipulate paperwork in order to procure a visa, charging huge fees for the services.
The Economist Intelligence Unit 2007 warns that there has been a proliferation of fake academic certificates. Naturally, it is worrisome. Immigrants sooner or later will have to provide extensive proof of their academic pursuits and also of their skills that they eloquently talk of in their resume or interview. As checks are going to get more stringent, it is only prudent to ensure that immigrants have all their records in order so that they are speedily cleared.
The cascading effect of this results in alarmingly growing numbers of "visa orphans", who are left to live precariously outside of their visa boundaries.
So what can workers do to ensure that they are not part of the fraud?
They must ensure that:
They do not provide false information in their resume.
Have nothing to do with fake documents.
Avoid responding to job offers that are not relevant to their field or skill sets.
Avoid putting in personal information such as addresses and mobile numbers on resumes as they are mined by hackers who then sell them to an underground economy.
Do not pay money as a fee or a security deposit as a guarantee for employment or admission to an educational institute.
Avoid agents. The sheer profitability of cross-border education or employment enrollment encourages agents with charging different people with recruiting, orienting and creating false documents.
Check the reliability of overseas employer.
No placement firm can market you. Ultimately, it is the candidate who markets himself and clinches the job.
Many placement agencies claim to have a direct access to a hidden job market. Do not be carried away by their claims. Avoid them.
Be skeptical if they promise you a work visa without a job interview and an offer letter.
Avoid them if they contact you after getting your resume online.
Avoid them if they ask for money in advance. Chances are that you will never see them again.
Ask for names of those who have been placed along with their contact details.
Investigate how long the employment company has been in business by getting hold of a detailed financial report on a specific company through third party web sites such as www.credit.net
Use the website to check if any complaints have been filed against the firm. Begin by requesting reviews on the company through online company review sites such as www.goolti.com and www.desicrunch.com.
If looking for the authenticity of the company's website, visit the web archives (http://web.archive.org/collections/web/advanced.html), to view the age as well as all the past updates made on the companies' website.
Check with the Department of Labor web site (http://www.flcdatacenter.com/CaseH1B.aspx) to check the total number of work visa petitions filed by the employer in previous years.
Research any information the firm provides to you before you make a commitment. Getting all promises in writing.
Before you pay for anything, request and obtain a written contract that describes the services the firm intends to provide.
Determine whether the firm is simply going to forward your resume to a company that publicly advertised a listing, or if it will actually seek to place you with an employer.
Make sure that any promise you receive in writing is the same as what was stated in the initial sales pitch.
Ask for an employment contract and read the contract very carefully again and again. Have an attorney look over any documents before you sign them.
Keep a copy of all agreements you sign, as well as copies of all email communication with the company.
Beware of any agency that is unwilling to give you a written contract.
Do not hesitate to ask questions. You have a right to know what services to expect and the costs involved.
Never make a hasty decision. Instead, take time to weigh all the pros and cons of the situation. Be wary of demands that "you must act now to miss the visa filing deadline."
If you are already working overseas, and feel your employer is in violation of his contract, do not hesitate to contact the labour department in the country you are in. Every country seeking foreign labor has laws to protect their guest workers.
Build a strong online reputable identity.
As both candidates and placement agencies indulge in fraudulent claims, hiring managers are getting wiser. They are now insisting for a background check before calling the candidates for an interview. No more can just a resume fetch a job. Get yourself background screened, and make your verification report available for hiring managers prior to your interview. Employers can resort to such simple tactics to ensure that they are not victims of fraud:
Ask the candidates for references of both employers and employees who have been their colleagues.
Ask for names of companies that their placement agency has found jobs for along with references of the managers.
A Work visa to any country is mandatory for a job and the rules for it depend on the laws applicable in that country. But, most employers applying for visas request for education and employment equivalency checks related to their country requirements. Instead, they must get their backgrounds screened and verified so that their petition gets an early approval. Both employers and candidates can arm themselves better against fraud by browsing through: www.nostops.org and www.indiaverified.com

Due to the volume of reported employer violations, there has been an ever-growing awareness to the 'migrant worker' issue. Host nations have been re-structuring their immigration policies to accommodate the growing demands of cross-border movement of individuals, with that of the local workforce's right to a job. It is a delicate balance.

There is a need to create a system where both local workers and foreigners on the guest workers programme compete for a job at the same wages. In many cases, foreign workers are paid less and so are preferred over the locals by scheming employers. To bring in a just system, the

United States Citizenship and Immigration Services (USCIS) that investigates complaints in the guest worker programmes and of H1B visas against abusing employers.

However, in the next few months, there is likely to be a change. Once Senator Durbin's bill (H1 and L1 visa fraud and Abuse Prevention Act 2009) is passed, it will be the Department of Labor that will be periodically auditing the employer without either the intervention of the USCIS or the foreign citizens on guest worker visas waiting to report an employer violation.

The H1 and L1 visa fraud and Abuse Prevention Act 2009 Bill will thus aim to bridge the gap between both the workforces, giving the US workforce as well as the guest workers, the right to compete for job openings. It will also eliminate visa scams and exploitation that foreign workers across borders are facing today.

The author is the founder of National Organisation for Software and Technology Professionals (www.nostops.org), and author of American Work Permit - Source Guide for Professionals and Green Carrot - America's Work Visa Crisis. He can be reached at rajiv_dabhadkar@rediffmail.com.