Advertisement
September 29, 2005


As more Indian students vie for a seat in a foreign university, access to information is the need of the hour.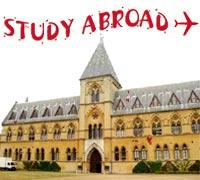 How much will it cost? Which exams must you give? What is the eligibility criteria?
In an hour long chat with Get Ahead readers, international education expert Karan Gupta tackled these questions and more.
For those of you who missed the chat, here is the transcript:

Part I : How expensive is foreign education?
---
 vik: hello karanWhat is the total cost require for doing MS in USA?

Karan Gupta: Costs vary from university to university but, in general, students spend approximately $ 40,000 for the entire three semester course.
---
max: Hi Karan, I am currently abroad in UK and working in a software company as a Software specialist. I would like to go for higher studies as I have just done my BSc. Could you please guide me some part/ full-time course for management which will boost my career.

Karan Gupta: It depends on where you are in the UK. If you are in London [Images], you can do your part time course from City University, London. Check Education Guardian UK, a Web site that ranks UK schools.
---
JOJO: Hey Karan, finished my Mcom from Mumbai Univeristy. Want to do an MBA from the US. Have a GMAT score of 680. Have yet to give TOFEL. Have 5 years of work experience, of which 3 years are at a managerial level. Would I qualify for a scholarship to any top 25 business schools in the US ?? What would be the quantum of the scholarship ??...JOJO

Karan Gupta: Schools such as Harvard and Columbia are sometimes able to offer 100% loans to admitted students. Other universities can offer tuition waivers from 10% to 100%.
---
krishnaprasad: Hello sir,I am doing my BE final year. I gave my GRE exam and got 1150 (510 verbal + 640 Quants) How good is this score ? Should I give the exam again ? I want to pursue MS in computer science in US.

Karan Gupta: Your admissions depend on your academics as well as your GRE scores. If your academics are above 60%, consider taking the GRE again.
---
Prakash: Hi Karan, What are the pre-requesities for joining a foreign university in Australia and USA?

Karan Gupta: It depends on if you are applying for undergraduate or graduate studies. For most programmes, you need only the IELTS but for an MBA you may need a GMAT as well.
---
abhijit: hi karan.....What are the prospects of summer internship abroad for an IIT student?

Karan Gupta: Good chances. You will have to contact various companies to see if they are willing to hire you.
---
venkatesh: what is the procedure for applying PHD in USA, qualifications etc.

Karan Gupta: It depends on the field you are applying for. If you are applying for a management degree, you will need a GMAT and a TOEFL score. If you are applying for some other degree, you will need the GRE and the TOEFL.
---
ltbl: Is it feasible to pursue an MBA in the US, given the very cost? How do students generally manage their costs? It'll be great if you can give a break-up. Thanks very much.

Karan Gupta: Tuition fees vary from $ 15,000 to $ 38,000 per year. Living costs vary from $ 8,000 to $15,000. Students can work on campus as well avail of loans and scholarships in some cases.


---
raj: hello sir, if we have a work exp from a very good organisation such as infosys does that matter in securing an admission in US unis for MS. If so in what way?

Karan Gupta: Work experience is not a requirement for an MS degree but nonetheless, it helps. Analyse your work experience in your Statement Of Purpose and state how your work experience has helped you shape your career goals.
---
Aksingh: Karan I wanna do executive MBA from a good university aboroad. cud u plz suggest some name.

Karan Gupta: All top B-schools such as Harvard, London Business School and so on have Executive MBA programmes.
---
Pawan: After Master in Computer Application what courses i can applied for?

Karan Gupta: You can apply for an MS in CS, MS in IT, MS in Financial Engineering and so on.
---
Nidhi : Hi Karan,M currently residing in Dubai and would be appearing for GMAT late this year,but unlike the crowd, I would want to pursue my MBA in India from any of the top 10 B-schools.What do u think are the prospects ?

Karan Gupta:  ISB would be happy to get an application from a student with your profile (providing you have at least three years' work experience).
---
ruchitt: Dear Karan, I have read many articles of urs. and as u know, the more u know the more u r confused...I m planning for Masters in Tourism, Given TOEFL, but as we have many options all over the world.. Like from US, UK, Australia to Cyprus, Singapore, Swiss, Italy [Images]...is it OK to try the non english speaking countries? I want good education at the affordable cost (doesnt matter whether i get Permanent Residency or not).Good education is available in India but international exposure is not there...

Karan Gupta: All the countries you have mentioned have good tourism courses. Australia has a booming hospitality industry.


---
Vishesh: Hi! I have done my Masters In Microelectronics Engineering from RMIT, Melbourne and I am interestedin doing Phd In related field. What are the options available in US and Singapore college for VLSI.

Karan Gupta: You will have to find a professor at a particular university in the US who is willing to sponsor your research. For admissions you should take the GRE.
---
vaMsi: Hi, any universities that offer MS in IT for working proffessionals like me.

Karan Gupta: Yes there are colleges that cater to working professionals. In the US, Bentley College is one such university.
---
Satish: Hello Sir Satish Here, I DID my B Tech in Compter Science from Dyaneshwar Vidya Peeth Pune, Can I Able to Do my Heigher Studies in UK or in Australia.

Karan Gupta: Yes you are eligible for admissions to an MS programme in a technical field.
---
yash : Hi karan, i appeared for GRE twice two years back in consecutive months and scored (800+510+4.5) and second time (780+600+3.5).. Is lower Quant and AWA score second time a big hurdle.

Karan Gupta: No. Universities look at your best performance.
---
ViV: Hi Karan, Possible to know how much your organisation charges for Counselling,getting help with admission forms etc?

Karan Gupta: Please refer to our Web site for contact information www.foreignadmissions.com.
---
Sumiiit: Hi Karan iam Sumith. I work as a Software Engnr in an MNC.Is it possible to get to the US for a job directly.Or else for an MS which is the reasonable and best place to study.

Karan Gupta: According to me, an MS in the US is a better option. Take your GRE and TOEFL and apply for admissions for August 2006.
---
Gupta: Sir, do u suggest University of Texas, Austin for business (marketing) undergraduate programme.

Karan Gupta: Yes, highly recommended.
---
Kaal: KaranWhich uni in the USA has the most number of Indians studying ?

Karan Gupta: I would guess UT-Austin and University of Southern California would have very large numbers of Indian students.
---
rajan: Hi Karan, am rajani vishwanath here, i've completed my BE Architecture, I want to pursue higher studies, can you guide the best colleges/Universities.

Karan Gupta: University of Michigan, Ann Arbor has a good programme.

Part I : How expensive is foreign education?
Tomorrow: Part III
Got a question for Karan? Please write to us!
DON'T MISS!