Advertisement
September 19, 2005


Is conditioner bad for my hair or do I stick to hair oil?

Will I get grey hair if I use hair colour or highlights?

Does henna give hair a sheen?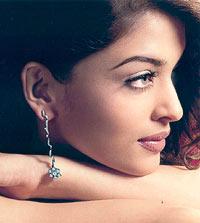 Get Ahead dispels some common myths about your hair.
Myth: Hair oil makes the hair soft and reduces hair fall
Truth: While a hair massage is good for improving circulation, application of hair oil is not really beneficial if you keep the oil on your hair for a long time.
Just like your skin, your hair too needs oxygen to breathe. If you apply oil to your hair and leave it on for more than an hour, it will block the pores and not allow oxygen to reach the hair, leading to hair fall.
Washing the oil out completely requires rigorous shampooing which, at times, takes away the natural oil as well from your scalp, making your hair more dry. If you use castor oil, you would need at least three washes to get the oil off.
A better option would be to condition your hair regularly.
You can also opt for in-salon treatments like Power Dose and Hair Spas.
Power Dose is a protein treatment that strengthens the cuticles, conditions the hair and gives it a sheen. It can be done once a month and could cost you about Rs 250 to Rs 430, depending on the length of your hair.
Hair Spas are luxurious hair massage treatments that enhance blood circulation and improve hair growth. In some ways, it is comparable to an oil massage. Depending on the length of your hair, this treatment could cost you between Rs 380 to Rs 600; at more expensive salons, the cost could go upto Rs 1,000.
Myth: Use of conditioners causes a lot of hair fall
Truth: Shampooing your hair is essential for cleanliness; it opens up the cuticles to remove any dirt embedded there.
Hair cuticles are the outermost layer of the hair shaft.
Using a conditioner after a shampoo seals the cuticles. This adds lustre to dull and dry hair and protects it from breaking when you comb it.
You will need just a teaspoon of conditioner if you have short hair, around a tablespoon for long hair and maybe a little more if your hair is really long.
The conditioner should not touch the scalp; bend forward and let your hair fall in front of your face before applying the conditioner. Rinse thoroughly to ensure no conditioner remains in your hair.
Avoid using a shampoo-cum-conditioner. Shampoo is meant to be used on the scalp. Conditioner must not be applied to the scalp as it can make the scalp sticky and lead to a build-up of residue and dandruff.
Myth: Henna is a very good conditioner for hair
Truth: Chemicals are generally added to the henna powder available in shops to deepen its colour; these chemicals are much harsher than other colour chemicals. Henna, to which such chemicals have been added, dehydrates the hair, making it dry and brittle.
The chemicals used to deepen the henna's colour is metallic in nature (like some of the cheaper varieties of hair dyes available in the market). It forms a metallic block that does not allow other chemicals to work on the hair. So, if you are considering other chemical changes like highlights/ perming/ straightening, avoid using henna.
If you are really keen on henna, which is a good conditioner in its natural form, use henna leaves. Grind the leaves into a paste at home; the paste should have the consistency of a conditioner. 
Myth: You should avoid trims if you are growing your hair, else it will never become long
Truth: Regular trims are mandatory if you want to grow your hair. Hair goes through wear and tear every single day due to activities like combing, tying, shampooing, exposure to sun, pollution, etc. Hence, the hair strands are bound to split at the ends.
You need to get rid of these split ends every four to six weeks or else the splits/ fractures travel upwards, destroying the hair at the middle of its length. 
After six to eight months, you would have to give up on the length of your hair to get rid of the split ends.
Myth: Colouring leads to greying and is harmful for your hair
Truth: Colouring does not make the hair grey nor does it aggravate an existing greying hair problem.
The hair shaft is embedded deep in the skin and penetrates all its layers; what we see is just the outer surface. The colouring just affects what is visible, and not what is below the skin. So, if the hair below the skin is white, it stays white. Ditto if it is black or brown.
Hence, even if the colouring is slapped on the scalp, it cannot enter the follicles (root) of your hair and permanently change its colour.
Myth: When selecting your hair colour, choose a colour to match your eyes

Truth: More then matching it to the colour of your eye, you should first find out if you have a 'cool' or 'warm' colour skin tone. Accordingly, select warm or cool colour shades to complement your skin.
Which brings us to the question -- what is 'warm' and what is 'cool'?
If you skin colour is wheatish or very fair, opt for a cool shade. Cool shades include violet, ash and mahogany.
If your skin has an oriental shade (yellowish) or is on the brown side, opt for a warm shade. Warm shades include gold, copper and red.
Shirin Merchant is a professional hairstylist and manages her own salon, Kut & Make, in Mumbai. She can be contacted at (022) 24904499.